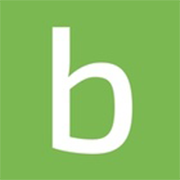 Senior Director Channel Marketing
Blink is looking for an experienced Senior Director of Channel Marketing, preferably with B2C and ecommerce experience, to help fuel the rapid growth of one of the fastest growing smart home / internet of things startups.
The ideal candidate for this position will have prior channel marketing experience, specifically in the area of TV, radio, print and broadcast in the B2C consumer retail and online marketplaces. You will be a member of the senior management team.
Responsibilities:
As Channel Marketing Director you will be responsible for developing, driving and implementing channel marketing activities including brand strategy and development.
Strategize and execute around expansion to retail channels
Offline advertising strategy and execution including radio, print, and broadcast
Creative development of brand assets and advertising
Development and execution of consumer events and trade shows
Management of Public Relations agency
Develop and execute new product launch plans
Work closely with all aspects of the business to gather product and channel insights.
Understand worldwide marketing and distribution channels and adjust channel marketing activities accordingly.
Qualifications:
10+ Years experience in B2C consumer marketing
Experience in a start-up environment a big plus
Retail marketing experience highly desirable
Tech savvy and awareness of consumer marketing trends, strategies, and tools
 Required Education:
BS or higher degree in Marketing
Read Full Job Description