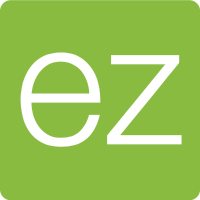 Senior Digital Editor
ezCater is the only nationwide online marketplace for business catering in the United States – a $21 billion market. Our 1.5M+ on-time ratings and reviews, our 60K+ caterers and restaurants, and our 5-star customer service make it superbly easy for business people to find and order great food for their meetings and events. We're backed by Insight Venture Partners and Iconiq Capital, we're on a path to $1B in 2019, and we'll get there - even more surely if you come help us.
As the Senior Digital Editor, you'll be a critical piece of our digital growth. You'll touch every department to understand content needs and evolve our editorial style and content strategy. Come supercharge our content creation with your editorial expertise and writing talent. We'll use the stories you ideate, edit and write to generate new interest in and business for ezCater.
What You'll Do:
Lead ezCater's editorial vision, at scale. You'll drive the editorial vision for our blog, while editing our articles for style and grammar and providing feedback to freelance writers.

Own the flow of content. You will manage the ezCater editorial calendar, content workflow, and freelance writers, optimizing processes for efficiencies as appropriate.

Write compelling content. Craft caterer, food, and product-related articles that convey ideas simply and concisely, under your byline.

Develop story ideas. Stay on top of the latest trends in food, and the restaurant and catering industry to develop story arcs and pitches that drive our editorial calendar.

Publish articles in our CMS. Determine the design our content takes as you build articles in our WordPress.
Please:
Have 5+ years of experience as a writer and editor. Come with an eye for detail, and an ability to adapt and move quickly.

Be well versed with recruiting, contracting, managing and mentoring freelance writers.

Be an expert in owning company's editorial style, calendars and workflow.

Demonstrate SEO knowledge and experience managing content in WordPress.

Be a team player and have excellent listening and communication skills.

Know how to "just figure things out" and invent whatever idea or approach could accomplish our objectives.

An interest or experience in the food and restaurant industry is a plus. Even better if you like catering.
What you'll get from us: 
Importantly, you'll get sane working hours and a huge amount of flexibility around work/life balance. Have people in your life – of any age – who always, often, or sometimes need your help? We make room for that. Have a bad thing or a good thing happen to you? We make room for that, too.
Oh, and here's what else you'll get: Market salary, stock options you'll help make worth a lot, the usual holidays, all-you-can-eat vacation, 401K, health/dental/FSA, long-term disability insurance, subsidized T-passes, gym reimbursement, a great office smack-dab in Boston's Downtown Crossing, a tremendous amount of responsibility and autonomy, wicked awesome co-workers, cupcakes (and many more goodies), and knowing that you helped get this rocket ship to the moon.
ezCater is an equal opportunity employer. We embrace humans of every background, appearance, race, religion, color, national origin, gender, gender identity, sexual orientation, age, marital status, veteran status, and disability status. At the same time, we do not employ jerks, even brilliant ones.

Read Full Job Description