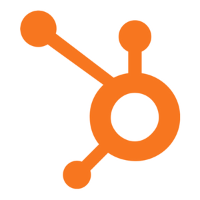 Renewal Manager (Latin America)
Hi. We're HubSpot.
HubSpot is the world's leading inbound marketing and sales platform. Over 18,000 customers in more than 90 countries use HubSpot's software, services, and support to transform the way they attract, engage, and delight customers.
A global company with offices in Cambridge, MA, Portsmouth, NH, Dublin, Ireland, Sydney, Australia, Singapore, and soon to be Tokyo, HubSpot transforms how organizations market and sell. Through its unique approach to company culture, HubSpot has also redefined how people work and live. Our commitment to autonomy, flexibility, and transparency prompted the creation of our Culture Code, which has gone viral, amassing more than 2M views. Ensuring that our customers and employees are continually growing and learning has helped make HubSpot a Best Place to Work in the eyes of Glassdoor, Fortune, Entrepreneur, Inc. The Boston Globe, and the Boston Business Journal.

If you are looking for a place where you'll tackle big problems alongside some of the most talented and dynamic people you've ever worked with, HubSpot might just be the place for you. Join us! #inboundjobs
HubSpot is looking for a customer-centric Renewal Manager to support our rapidly-growing customer base in Latin America and Brazil. We are looking for an exceptionally smart and ambitious candidate who'd like a shot to prove their worth in a fast-paced, growing software company. If you have the qualifications listed below we want to hear from you!
Responsibilities
Responsible for overseeing all assigned contract renewals, which includes working directly with customers and internal team players to ensure timely and accurate execution.

Creating, updating and innovating new functional processes, playbooks and supporting materials.

Enlist the efforts of sales reps, customer success managers, and senior management when necessary to accelerate the contract renewal process and ensure customer satisfaction.

Ownership of SAAS contract processes including usage upgrades and related renewals.

Working with the CSMs and customers on difficult situations with an eye for problem solving.

Establish and maintain effective, cooperative working relationships with customers.

Communicate and follow up effectively with Order Management & Finance regarding customer accounts.

Lead discussions around forecasting and pipeline status with internal stakeholders.
Ideal Candidate Qualifications:
Fluency in Spanish and English, Portuguese preferred.

Organized self-starter and possess the intellectual curiosity to be a problem solver

Experienced with direct customer contact

Familiarity with contracts, terms of service and legal issues

Clear and articulate communication skills with the ability to effectively drive a phone conversation

Ability to work independently without constant supervision while being a member of the team

Must thrive in a fast-paced, ever-changing atmosphere

Ability to prioritize and manage multiple responsibilities simultaneously

Phenomenal organizational skills and attention to detail

Strong negotiation and interpersonal skills

Salesforce skills preferred

Understanding of SAAS financial and usage metrics
Required Education
Read Full Job Description