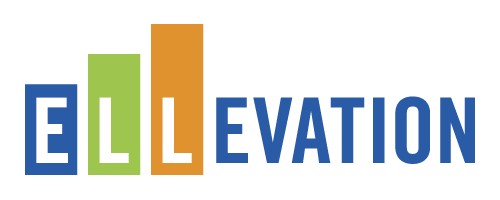 Product Manager - Data Enablement
At Ellevation, we develop world-class software to help school districts and educators support the fastest growing population of K-12 students: English Learners (ELs). By combining great products, student data, and research on best practices, Ellevation helps school districts transform their EL programs and ensure all students can achieve their highest aspirations.
We are a fast-growing, mission-driven technology company, partnering with nearly 600 public school districts all across the country. We are well-capitalized, have a strong and growing team, and are continuously focused on how to build the best organization so that we can achieve our ambitious social and financial objectives.
This is where you come in…
We are looking for a Product Manager to be the product owner for our Data Enablement Product Team, working with our amazing team of engineers and designers to super-charge Ellevation's mission-critical data processing pipeline. Using your product and project management experience, you will manage the entire product/solution life cycle from strategic planning, through development, to release and go-to-market of product. You will own products that enable partners to integrate and sync their education data with Ellevation's products, normalize and cleanse the data coming into Ellevation, and report on data integration health to our team and partners.
You Will:
Lead the holistic discovery process: customer interviews, business analysis, mockups, and user validation
Guide the development process and act as a product evangelist: story writing, Agile development, feature prioritization, and launch timelines
Set aggressive objectives, using KPIs, for your team that directly serve the company's business objectives, and working with your product team to deliver and exceed expectations
Manage and prioritize the matrix of integration sources and targets, work with technology partners to understand their roadmap, manage certifications, and identify optimal ways to seamlessly integrate data with internal and third party tools
Initiate, manage, and prioritize relationships with 3rd party educational data providers, identifying and designing optimal ways to integrate via APIs and automated feeds
Design and implement data quality controls, including QA process, reporting, and metrics framework
Garner buy in from stakeholders, and manage timelines, roadmaps, and budgets.
About You:
Product Manager: 5+ years of technical Product Management experience (or as a lead engineer looking to move to product management) focused on managing data integration with SaaS B2B platforms.
Technical Background: Experience implementing or designing integration middleware (application development and integration) products and technologies – Data Integration, ETL, EAI, APIs, Enterprise Service Bus, Service Orchestration, and BPM. Experience managing and/or building SSO integrations, including OAuth, SAML, and associated authentication frameworks is a plus.
Data-Focused: Experience working with products that integrate large, diverse, sensitive data sets. Experience with data standards (i.e.: Ed-Fi, EDI, etc) and working with student data, healthcare data, or government data, is a plus.
Leader: Excellent communication, presentation and influencing skills. Customer service orientation. Ability to explain technical terms to both technical and non-technical audiences. Demonstrated success and effectiveness working in and promoting a rapidly changing, collaborative, and time-critical work environment. Interested in living our mission and building an impactful tool that empowers teachers and students for success.
Why Ellevation?
In addition to our great benefit plans and competitive salaries, here are some other perks that make us unique:
Great location in Boston - a stone's throw from the Chauncy Street/Downtown Crossing T stop
Ability to make a significant impact in the education industry
Fun Fridays including virtual happy hours with our remote team
Free snacks, beverages, fruit, and we even compost!
On-site gym, game room and darts with cork boards behind them to support all levels of athleticism
Opportunity to join an open and collaborative work environment!
Read Full Job Description