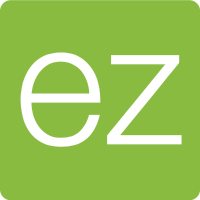 Product Content Associate
In the US alone, businesses order $21B of food for meetings – and ezCater is the #1 o­nline marketplace for ordering that food. We're backed by Insight Venture Partners and have grown 3X each year. That's not good enough. 10X growth is out there, and you can help us get there.
Are you a diehard grammar fanatic? Have you set out to try every restaurant in your city at least once? As a Product Content Associate you'll input, augment, and maintain ezCater's menu content -- the bread & butter of our marketplace -- for a rapidly growing database of 45,000+ caterer partners. 
What you'll walk away with: 
A discerning editorial eye.
An arsenal of encyclopedia-grade food knowledge.
A crash course in data-driven decision-making.
An insanely helpful attitude (through phone support and short-form copy).
The confidence and initiative to direct your own workflow.
Experience collaborating with a group of driven, tech-obsessed foodies.
Direct impact on the growth of one of BostInno's 50 on Fire for 2015.
What we'll expect from you:
Devotion to details: Our quality standard is the highest in the business.
Big-picture perspective: Our team innovates as a group, and we'll expect you to meet us two steps ahead.
An appetite for change: If something isn't working, we fix it. And then we fix it again.
You can juggle: You're comfortable with a high-volume list of varied tasks.
Tech-savviness: We're completely tech-enabled, and you'll need to quickly pick up our toolset. 
6 months to a year in an office environment (or equivalent -- recent college grads with internship experience, we're lookin' at you!)
Industry knowledge: Ideally, you've held a position in the food world.
What you'll get from us: 
Importantly, you'll get sane working hours and a huge amount of flexibility around work/life balance. Have people in your life – of any age – who always, often, or sometimes need your help? We make room for that. Have a bad thing or a good thing happen to you? We make room for that, too. 
Oh, and here's what else you'll get: Market salary, stock options you'll help make worth a lot, the usual holidays, all-you-can-eat vacation, 401K, health/dental/FSA, long-term disability insurance, subsidized T-passes, gym reimbursement, a great office smack-dab in Boston's Downtown Crossing, a tremendous amount of responsibility and autonomy, wicked awesome co-workers, cupcakes (and many more goodies), and knowing that you helped get this rocket ship to the moon. 
ezCater is an equal opportunity employer. We embrace humans of every background, appearance, race, religion, color, national origin, gender, gender identity, sexual orientation, age, marital status, veteran status, and disability status. At the same time, we do not employ jerks, even brilliant ones.
Read Full Job Description