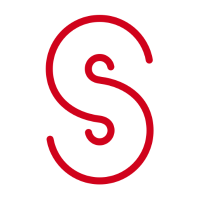 Procurement Manager
Life at Superpedestrian is about creating the magic that people feel when they ride the Copenhagen Wheel. We are seeking a Procurement Manager with experience sourcing mechanical assemblies and components. You will be responsible for establishing relationships with vendors to secure the best value for goods purchased. You will develop and maintain a qualified supply base while understanding manufacturing trends and market influences. You will partner with Engineering, Manufacturing, R&D, and Quality to identify the best sources for parts and assemblies in order to deliver qualified products to the manufacturing line.
What You'll do:
Be responsible for purchasing all strategic and new items (other purchasing is handled by our Contract Manufacturers).
Identify, develop, implement, and maintain sourcing strategies and relationships for assigned categories using a global supply base.
Review product selections, evaluates supplier quotations, and validate compliance to engineering specifications in order to select the solutions that bring the most commercial value.
Work with Engineering, Manufacturing, Contract Manufacturers and Suppliers to develop cost models, target costs and low cost alternatives.
Organize and conduct pricing benchmarks and competitive analysis.
Drive programs to continuously improve the quality of goods from suppliers.
Develop and maintain a portfolio of cost saving projects that meet Superpedestrian targets for cost reduction.
Actively resolve supplier delivery, quality or commercial issues.
What we're looking for:
Bachelor's degree in Mechanical Engineering or equivalent is a must
Minimum of 6 years work experience in Commodity/Category Management, Procurement and/or Strategic Sourcing within a global organization
Experience in sourcing mechanical parts from suppliers in Asia
Extensive knowledge of prototype and production manufacturing techniques including rapid prototyping, machining, casting, forging, molding, stamping
Demonstrated knowledge of and experience with procurement strategy and cost management best practices
Excellent communication skills and the proven ability to effectively work with global suppliers
Able to manage multiple projects and maintain focus at all times to meet deadlines
Experience working with contract manufacturers
Experience with a wide range of technologies and projects is a plus
Previous work experience at both small and large companies is a plus
The ideal candidate has an interest in startups, disruptive innovation and a desire to use their experience to position Superpedestrian for exponential growth.
Read Full Job Description