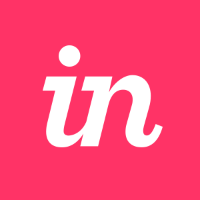 Manager, Strategic CSMs
Manager, Strategic CSMs
Within our Customer Success organization, our Strategic segment is going through rapid growth to keep pace with the adoption and expansion of our largest Customers at InVision. We are looking for an energetic and experienced leader to help manage and grow our team of experienced Customer Success professionals.
Responsibilities
Recruit, motivate and lead a team of high performing Customer Success Managers focused on onboarding, managing and growing our most strategic customers

Manage and foster the career development and growth of all direct reports.

Operate as a leader within the customer facing team, partnering with various executives across sales, product, support and marketing to develop scalable strategies for success

Understand InVision's unique market position in order to consistently articulate the value of our solution, and teach others to do so as well.

Provide active coaching and feedback to your team around account planning & strategy, customer interactions, and performance metrics

Act as a sponsor on customer escalations by working externally directly with customers and internally across the InVision team, including support, product, sales, marketing, etc.

Leverage data to identify areas of opportunity and focus.

Report internally on team activity and manage the account retention & growth forecast.

Optimize internal processes to maximize efficiency and customer experience.

Continue to build out a world-class customer success playbook that will enable every one of our Customer Success Managers to perform at his/her best.
About You
7+ years of customer facing experience, including 5+ years leading a team

Proven track record of Customer Success leadership in a dynamic, fast-paced environment

Demonstrated experience as a quota-carrying Customer Success Manager or Account Manager focused on account retention and growth

Demonstrated experience managing relationships with C-Level functions at Fortune 500 companies

Passion for design, user experience, and product development

Exceptional change management skills, both internal and external

Ability to inspire, lead and elevate those around you

Selflessness and a natural focus on your team's success

Organization and project management skills

Bias towards immediate action and results

Hardworking, persistent, dependable, positive and enthusiastic
Read Full Job Description