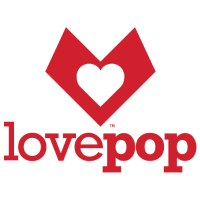 Executive Assistant
Lovepop's mission is to create one billion magical moments. We give you a reason to do something awesome for someone you care about. Our approach combines imagination and engineering to design and produce the world's most intricate laser-cut 3D paper art, cards, and invitations. We have an amazing team of people dedicated to putting our customers, teammates, and partners before ourselves, and we're looking for the right Executive Assistant to come on board!
Our Executive Assistant will make sure our CEO and executive team has the resources, tools, and time to oversee Lovepop's culture, vision, and the rapid growth we will need to achieve it. We're looking for a motivated problem solver to join our team to run all of the operations behind our senior leadership's priorities, schedule, and network. This role will start out supporting our CEO, Wombi Rose, with the opportunity to create an impact across the organization.
Responsibilities Include:
Analyzing executive bandwidth and owning time prioritization
Creating and managing a system for tracking notes on contact info, meetings, and action items
Inbox shadowing, managing e-mail prioritization, and drafting responses in the tone of the sender
Managing Linkedin, Facebook, Twitter, Instagram, and other social channels by overseeing outbound content and handling inbound inquiries
Tracking action items and to-dos
Sending gifts and creating magical moments for our network of partners
Scheduling travel
Scheduling meetings
Holding executives accountable for following through on their responsibilities
You'll be great if you:
Are passionate about helping people. You can think of a time recently when you made someone's day
Are self-confident. You believe in yourself and your ideas. You can sit at the table with an executive team and bring a thoughtful perspective
Are a details superhero. Your favorite childhood chore was cleaning your room and you're happiest when everything is organized and in the right place
Prioritize like a pro. You always know what's important now and what should be up next. If you don't, you're never scared to ask and clarify
Love solving problems and always come to the table with a few proposed solutions of your own. You are able to move past the "what went wrong" stage quickly and dive right into "how can I make this better right now"
Predict problems before they arise and are always a few steps ahead
Are super comfortable in Google Drive (gmail, google calendar, google sheets, etc.)
Can't wait to share your favorite organizational tools with us
Feel comfortable saying "no thanks" and "not right now" in a super friendly way
Have previous EA experience (3+ years) and love being the right-hand person leaders can trust and rely on
At Lovepop, we believe that relationships are the most important things in our lives and people respond to things that are unexpected and personal. We build stronger relationships through products that truly let you connect with people you care for. If you want to chat about this role or learn more about our mission or team, reach out to [email protected] for more info.
Read Full Job Description