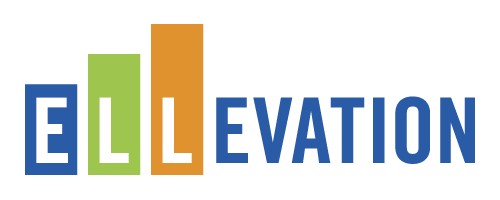 Engagement Director
The Engagement Director will play a key role in onboarding, training, and providing ongoing support to ensure that educators can maximize the use of Ellevation to enhance their work with English Language Learners. You will work closely with the Implementation Team to refine Ellevation's approach to enterprise-level district partnerships, develop excellent relationships with district leaders, and foster long-term partnerships. You will play a key role using measurement systems to track the use and effectiveness of Ellevation and help ensure we are continuously improving. You will also spearhead the year-to-year expansion in partnerships with districts. Most importantly, you will help thousands of educators over time take advantage of a solution that provides great value and supports their work with students.
As an integral member of our Partner Support Organization, you will be asked to create, contribute, and own components of the partnership development process. This requires a combination of organizational skills, relationship management, a service orientation, and entrepreneurship. Just as important, we are looking for someone who wants to be in an early stage organization, has tremendous communication skills, is motivated, proactive, and a self-starter.
Responsibilities
Develop deep knowledge of the Ellevation product, a prerequisite for providing world class support and service to educators.
Act as the senior relationship manager and oversee all aspects of the onboarding and implementation process for partner school districts.
Develop and manage District Deployment Plans outlining strategies for roll out, gaps in expectations and action plans to fill such gaps.
Communicate consistently with district leaders to ensure the ongoing use of Ellevation, gather feedback, share new features and address challenges.
Act as the escalation point for deployment related issues when they cannot be resolved by the project team.
Collaborate with others on the Partner Support to develop innovative ways to leverage technology to communicate and support all of Ellevation's users.
Work collaboratively with our Product and Engineering teams, communicating observations and feedback from district partners to help inform future product development efforts.
Monitor and maintain high levels of partner satisfaction, while managing partner expectations.
Exhibit confidence in initiating conversations regarding expansion and growth with our current partners.
Manage and be accountable for the success of partner districts from inception through renewal.
Desired Skills and Experience
5-10+ years experience successfully leading enterprise-level engagements.
Strong leadership and people management skills with experience in a K-12 district or school leadership role preferred.
Ability to manage large complex projects and programs (minimum of 5 years project management or equivalent experience.)
Strong analytic and problem-solving skills to help districts overcome barriers and maximize the use of Ellevation.
Outstanding verbal and written communication skills with audiences of all levels.
Strong listening and questioning skills to gain a strategic understanding of partner needs and challenges.
Proven competency in identifying value-based opportunities for the partners; advocating partner needs internally and externally.
Adaptable self-starter who is skilled at creating structure in ambiguous environments.
Strong leadership skills, including a history of increasing leadership responsibility and career growth in previous professional settings.
Passion for driving change in education.
Travel requirements: ~30%
Read Full Job Description