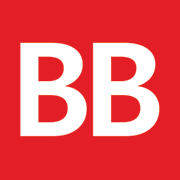 Data Analyst
Who We Are
BookBub is one of the fastest growing consumer tech startups in Boston. Millions of readers use BookBub every day to find great books, and our service helps thousands of leading publishers and authors drive sales and find new fans. Connecting readers with great deals on ebooks is just the beginning for BookBub. We're growing our team to launch new consumer-facing book discovery features, tools for authors and publishers, and other web and mobile products that address the digital transition of the publishing industry.
The Job
BookBub is seeking a talented individual to help with strategic business analysis and data-based research projects. Projects will involve teams across BookBub, including Editorial, Business Development, Product, and Marketing. The Data Analyst will be a key member of business teams, contributing analysis and ideas that will shape the direction of the company. Responsibilities may include:
Supporting teams with analysis around business operations including pricing, new category launches, A/B testing, and partner communication metrics

Conducting targeted, project-based research and analysis around book performance and sales metrics to inform internal operations, conference presentations, press materials, blog posts, product research, and more

Creating data science based models and algorithms to improve personalization of the BookBub service

Analyzing marketing data to improve the performance of campaign elements including ads, landing pages, blog posts, and more

Modeling, analyzing, and optimizing customer acquisition channels

Maintaining and proactively optimizing daily performance statistics for BookBub's Featured Deals product

Gathering and analyzing author and reader feedback to help improve products and optimize communication strategy

Serving as an internal resource around performance reporting, problem solving, and industry knowledge
Your Experience
Ideal candidates for the position will have an inquisitive, investigative nature and interest in business strategy. They will also be excited about working in a highly engaging startup environment. They will have:
A Bachelor's degree in Finance, Economics or a related field

1+ years of experience in or exposure to data analytics

Excellent problem-solving, analytical, and quantitative skills

Experience collecting, analyzing, and synthesizing data to achieve business objectives

Proficiency with Excel (familiarity with or ability to pick up SQL a plus)

Strong written and verbal communication skills
Bonus points if you enjoy reading books!
Benefits
BookBub offers competitive benefit options including medical, dental, vision, 401k, and take-what-you-need PTO.
BookBub strives to be an inclusive workplace and we value learning from different perspectives. We seek to foster an environment filled with people from a wide variety of backgrounds, experiences, abilities, and perspectives. We do not discriminate on the basis of race, color, ancestry, religion, sex, national origin, sexual orientation, age, citizenship, marital status, disability, gender identity, or veteran status. We are proud to be an equal opportunity employer.
Read Full Job Description