Fashion, Other, Company Outings, Adoption Assistance
2 Companies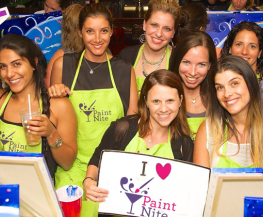 Paint Nite® events invite you to break away from the typical night out with a potent cocktail of creativity and social connection. Guided by a local artist, you'll spend two hours laughing with friends and painting your masterpiece at a popular local bar. And the best part is, you don't have to be Picasso; you just have to be inspired.
---
Health Insurance Benefits Welcome to Happy Interneting. We love the internet, but not the complicated plans, bloated bundles, and poor service. So we reinvented it. We use next-gen technology to beam lightning-fast internet. We eliminated the bundles, contracts, fees, and just left the good part: lightning-fast, incredibly reliable, and awesome service at one fair price.
---
Flexible Spending Account (FSA)