Beer on Tap, Disability Insurance, Computer Vision
2 Companies

Computer Vision • Machine Learning
RightHand Robotics is a leader in providing robotic piece-picking solutions that improve performance and efficiency in e-commerce order fulfillment and intralogistics. Its RightPick product platform is a software-driven hardware-enabled solution that handles the core task of picking and placing individual items as part of a wide range of workflows.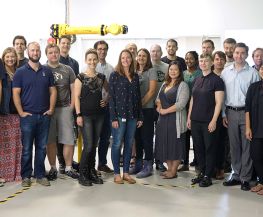 Computer Vision • Hardware
Veo Robotics is transforming manufacturing with products that incorporate advanced computer vision, 3D sensing, and AI. Our first product lets high-performance industrial robots work collaboratively with people to enable much more flexible, productive, and efficient manufacturing workcells.