Django, Performance Bonus
3 Companies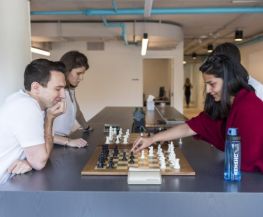 Kensho uses machine learning, artificial intelligence, natural language processing, and data visualization techniques to solve some of the hardest analytical problems for top investment organizations.
---
Flexible Spending Account (FSA)

For forward-thinking recurring revenue businesses who value growth, ProfitWell provides industry standard BI solutions that improve your retention and monetization automatically through unmatched subscription intelligence. ProfitWell serves over eight thousand subscription companies including Autodesk, Atlassian, and Lyft.

WordStream is a SaaS company and the preeminent thought leader in the world of online advertising. We create and support award-winning software that empowers small businesses and agencies to grow more efficiently. Accelerating this success is only possible if we continue to scale our talented, customer-inspired team.
---
Volunteer in local community