Travel, Generous Parental Leave, Life Insurance
3 Companies

FareHarbor is the fastest growing reservation platform in the tour & activity industry. Founded in Hawaii in 2013, FareHarbor now has 7 offices across the US, as well as in Sydney and Amsterdam, with over 425 employees and over 8,000 clients. We have a passion for delivering quality service and it starts with our sales team here in Needham.
---
Health Insurance Benefits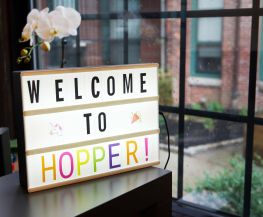 Hopper is the smart way to book travel on your phone. Combining massive amounts of data and advanced machine learning algorithms, Hopper predicts and analyzes airfare and accommodation to save users money and enable them to travel more often.

PlacePass is a team of 30+ diverse individuals united by a single vision: to connect people to great experiences, all over the world. Boston-based but globally-minded, we celebrate the power of travel to inform, educate, and empower people.
---
Health Insurance Benefits