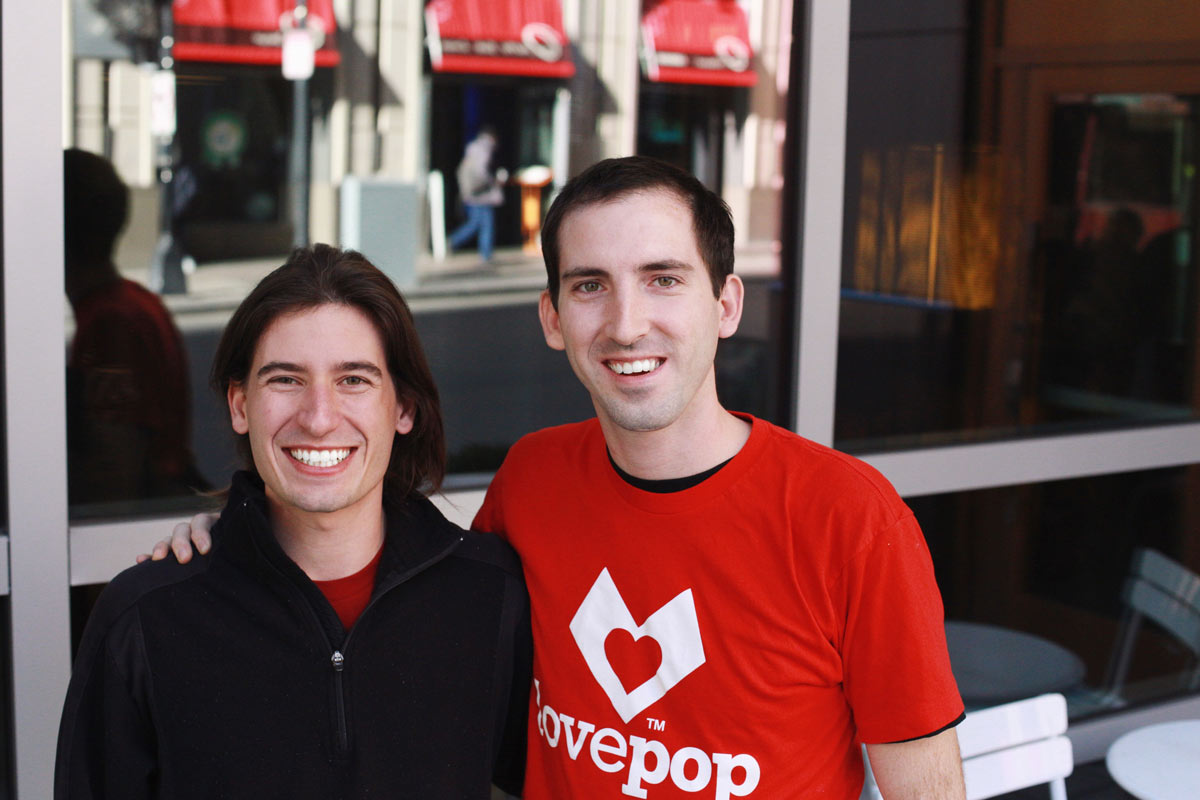 Before Lovepop, Wombi Rose (pictured left) and John Wise were best friends who shared a love for building ships and a hope that one day they would own a business together.
The pair met while training to become naval architects at the prestigious engineering school the Webb Institute on Long Island, but had gone their separate ways after graduating.
For a couple years, Rose worked as an offshore oil and gas consultant at McKinsey & Company, while Wise designed and produced the U.S. Coast Guard's new small pursuit vessel, landing his company Metal Shark Boats a $190 million contract. Finding this kind of success for his company while still in his early 20s was rewarding, but made him realize he wanted to build something himself.
Wise decided to apply to Harvard Business School to pursue his dream of running his own company — but he couldn't resist trying to rope in Rose as well. The two best friends applied together and both got in. By 2013, the pair was in school and hungry to start a business, but it wasn't until they were on a class trip to Vietnam that the "lightbulb moment" would occur.
In Vietnam, there is a popular type of paper card that's hand-crafted in the Asian art form of sliceform kirigami. In this variation of origami, paper is cut rather than simply folded.  
Rose and Wise were in love.
"Being ship designers, we understood how they worked immediately because when you're designing ships, the 3D shape is broken down into 2D lines," Rose said. "You make these cards the same way — by breaking down a 3D shape into planes. But instead of using giant steel structural sheets and girders, you're creating little miniature pieces of paper."
They tried making their own paper cards by cutting intricate designs on a laser cutter and found that the process was indeed very similar to making ships. Instead of welding metal together, however, they used clever slots and tabs to make the 3D paper designs fold down and pop up upon opening.
Rose and Wise decided they wanted to bring these beautiful paper cards back to the U.S., and the idea for Lovepop was born.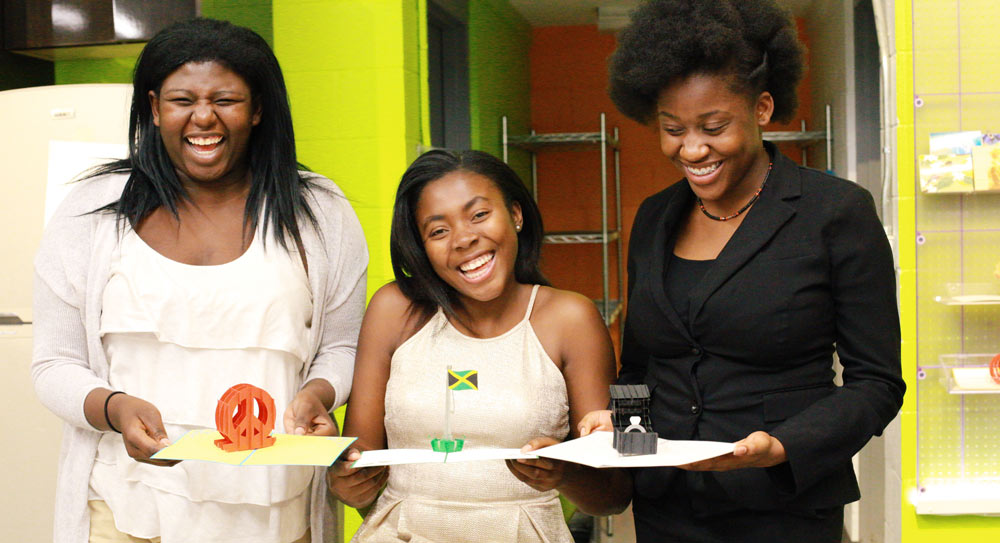 The two launched Lovepop out of the Harvard Innovation Lab in late 2014. Since then, they've been named to the 2015 Techstars class and have gained backing from numerous professional investors in the Boston area.
To date, Lovepop has landed over $9 million in funding over six rounds from investors like Wayfair's Niraj Shah and Shark Tank's Kevin O'Leary.
Rose said he never imagined finding a job that he's so passionate about.
"I was always the kid who in study sessions would go into the art room and make a sculpture," Rose said. "I never dreamt that I'd create business that marries art and creativity with technology and engineering. It's super fun. I can't believe I do this for a living."
For Rose and Wise, the best part of Lovepop is the joy the cards bring customers.
"We have a product that's really fun and people get really excited about it," Rose said. "And the customer really cares about it; they're buying the cards to show someone they care."
To maintain intimate relationships with customers, Lovepop invested in a Customer Happiness Team early on. The company uses a Slack channel called #Feels to share customers' stories of ways they've used the cards and how the cards made them feel.
Recently, a woman told Lovepop she gave her father a Lovepop card every month for a year as his Dementia progressed.
"She visited him and knew he didn't recognize her anymore but his Lovepop cards were displayed all over his room," Rose said. "She said, 'He might not know me anymore, but I give him a small joy every day.'"
For Lovepop's employees, these types of stories (along with Rose and Wise's passion) keep them motivated to work hard in a fast-paced startup environment.
Veronica Armstrong, Lovepop's Head of Customer Happiness, said she knew she had to take a job at Lovepop after meeting the duo — and took a huge pay cut to do so.
"It sounds ridiculous, and to other people it would have seemed risky, but I just felt like the two of them were people I needed to work with," Armstrong said. "They're so energetic and smart and kind and genuine."
Armstrong described the company culture as "very warm but ridiculously ambitious."
"Nobody is ever too busy to talk or laugh or teach you how to do something, but people are very driven to do amazing things at any cost," Armstrong said. "So sure, we might mess around for an hour, but that could mean we will stay here until 11 p.m. to get something done."
In 2017, Lovepop will focus on expanding its wedding invitation platform and investing in a number of junior- and senior-level hires. Rose said they're specifically looking for hires in architectural design, full-stack development and operations. He expects to bring on 15 employees over the course of the next year.
His main criteria for new hires? "A hunger to learn."
"We definitely have a culture of sprinting quickly at things, getting something done, then figuring out if it's a good idea," Rose said. "If it's thinking versus doing, we do."
Photos via Lovepop 
Know a company with a great story? Let us know or tweet us @BuiltInBOS