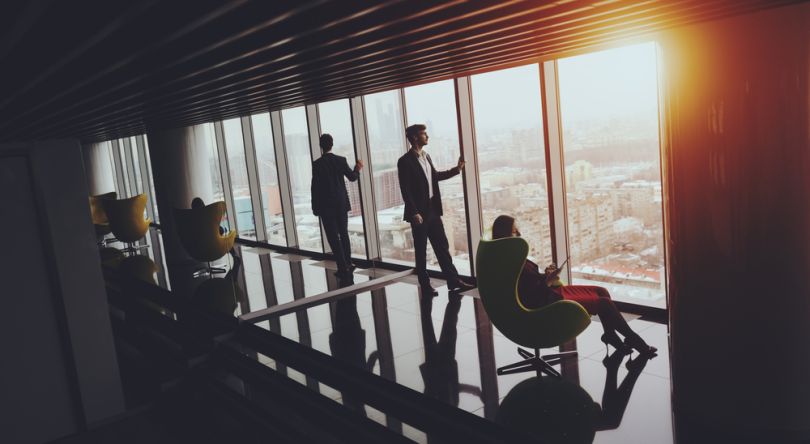 Summer temperatures aren't the only thing heating up Boston this month. The city's tech ecosystem is on fire, with a series of major executive hires at some of the most innovative tech companies in the market.
Panorama Education welcomed Eric Sargent as its new VP of sales. Panorama provides software and services to more than 500 school districts across the country to help educators use data to improve student outcomes. Sargent joins Panorama from SmartBear, where he spent 10 years building sales teams and facilitating business expansion to international markets, including Australia and New Zealand. At Panorama, Sargent will lead a fast-growing sales team dedicated to edtech.
As Indigo continues its global expansion, Karsten Neuffer has joined as chief operating officer. Indigo is an agtech company dedicated to using nature to help farmers sustainably feed the planet. In his new role, Neuffer will lead Indigo's international business operations, which are currently centered in Argentina, Brazil and Australia. Neuffer comes to Indigo from Syngenta, where he held several leadership positions over the course of his 12-year tenure. In his most recent role, regional director of Latin America, he was responsible for operations in a region with $4 billion in sales, overseeing more than 4,000 people.
Cogito announced the appointment of Jim Gomez to senior vice president of client services this month. Gomez, a veteran of the call center world, joins Cogito with more than 30 years of leadership in a range of contact center operational and technical roles. Cogito, which provides technology to help professionals elevate their performance in call centers, tasks Gomez with client delivery and support, including the implementation of Cogito's augmented intelligence solution, which provides live in-call guidance to customer service and sales agents.
Sovos, a major provider of modern tax software, made three key hires this month, appointing a chief product officer, a chief security officer and a head of customer success to its leadership team. John Strasser, who has led Sovos' security practice for more than five years, is now chief security officer, responsible for information security, compliance, data privacy and global networking. Pawel Smolarkiewicz is the new chief product officer, leading the company's global product management, regulatory analysis and user experience teams. Finally, Laura Handler was appointed head of customer success, where she will focus on growing customer engagement through a mix of customer success, customer marketing and customer experience.
Quick Base, a Cambridge-based no-code application development platform, has a new chief financial officer: Doug Wendell, who previously served as managing director in the Technology Investment Banking Group at Jefferies LLC. Wendell brings over 20 years of experience in the software industry, having advised senior leadership teams and their boards on financing and strategic transactions.