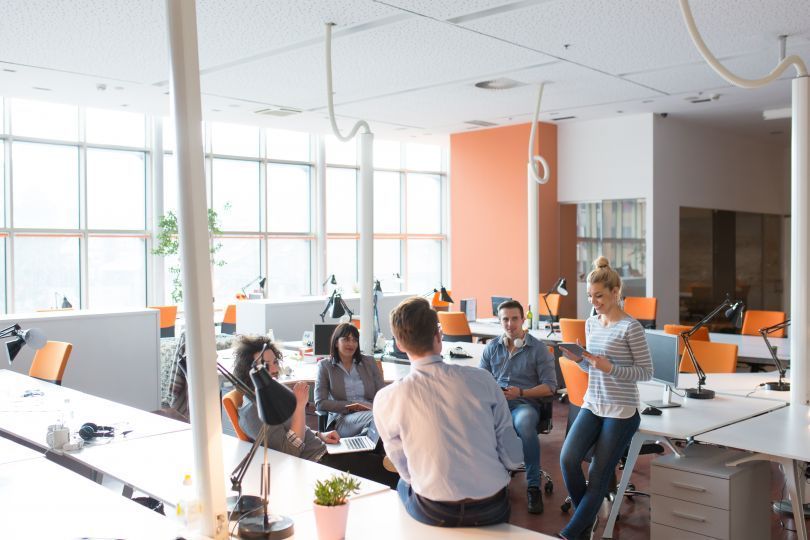 In Boston tech, leadership change is as predictable as the seasons changing — but this May was a particularly robust month for new hires and promotions. At least five growing tech companies made major changes to their leadership teams, bringing on fresh talent with new perspectives. Check them out below.
Mimecast, a leading email and data security company, brought on Christina Van Houten as its new chief strategy officer this May. In this role, Van Houten will drive corporate development, product management and market strategy with the ultimate vision of building out the company's email security and cyber resilience cloud platform. She brings more than two decades of management experience from top firms like Oracle, IBM and Infor Global Solutions.
Fun fact: Prior to moving into the technology sector, Van Houten was an apparel manufacturer for a women's athleisure line.
Digital experience company Acquia made two key appointments in May, bringing on longtime software industry professionals to lead finance and operations at the company. Former Akamai executive Chris Andersen joins Acquia as the new chief financial officer, while former Hewlett Packard Enterprise executive Stephen Reny is moving into the position of chief operating officer. Andersen joins Acquia from Akamai where he was most recently vice president of finance. Meanwhile, Reny joins Acquia from Micro Focus, where he was VP and general manager.
Fun fact: Reny graduated from Waltham-based Bentley University. Andersen acquired his bachelor's and master's degree from a farther-flung venue: Brigham Young University.
LevelUp, a Boston tech company building a next-generation mobile payment network, appointed industry veteran Mike Mirkil as vice president of restaurant insights and analytics this May. Mirkil brings over 20 years of restaurant experience to LevelUp, from working with brands like Taco Bell and The Habit Burger Grill to support their branding, marketing and business development efforts. In his new role, he will help LevelUp's restaurant partners create personalized digital experiences to connect with their guests through loyalty and payment technology.
Fun fact: Mirkil has worked in Los Angeles for the last two decades.
Quick Base, a Boston tech company that offers "no-code" application development platforms, announced that George Mashini is stepping into the role of chief technology officer this month. As CTO, Mashini will be responsible for overseeing the company's product development, engineering and cloud infrastructure. With over 20 years of software development under his belt, Mashini brings diverse experience in mobile, digital transformation and enterprise app development to the fast-moving company. Prior to joining Quick Base, Mashini served as President and CEO of Catavolt, Hexagon's cloud and mobility platform.
Fun fact: Mashini grew up in Jordan, and got his first job in the U.S. at age 13 working in a restaurant.
Threat Stack, which offers a cloud security platform for security and operations teams, announced the promotion of Pete Cheslock to vice president of technical operations. In this role, Cheslock will focus on the company's continued mission to deliver operational efficiency to its fast-growing user base. Cheslock joined Threat Stack back in 2014 and served as senior director of operations and support. Prior to Threat Stack, he was director of devtools at Dyn.
Fun fact: The things that most excite Cheslock are automation, monitoring and metrics.