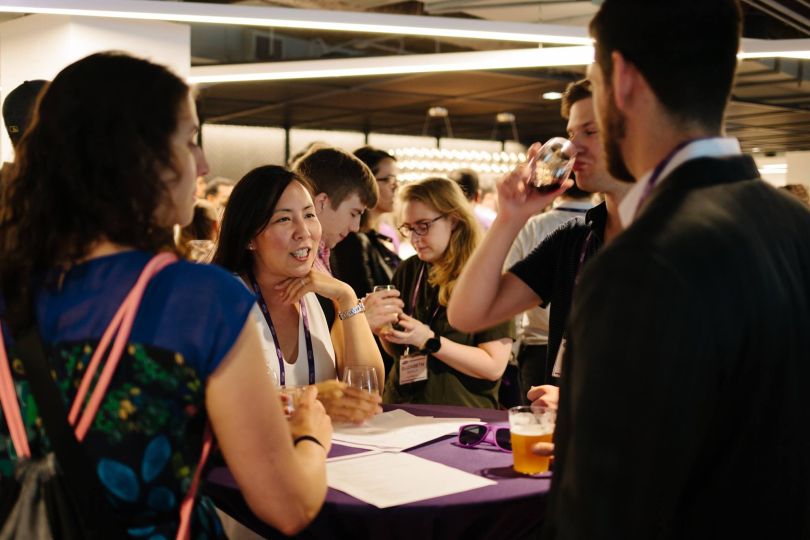 Every week, we dig through our events calendar and hand-select five events worth checking out. We're particularly looking forward to these events this week.
CSS Advanced Workshop, Feb. 19 at 9:30 a.m.
The American Graphics Institute is hosting a course in which learners will dive into advanced techniques for using Cascading Style Sheets (CSS) to apply visual formatting to HTML documents. This event is not for beginners, but more geared toward intermediate and advanced CSS users. Among other techniques, you will learn how to apply style to links, lists and nav bars, and will be able to conduct advanced formatting. 
Introduction to iOS, Feb 20 at 6:30 p.m.
 Have you always dreamed of designing your own app? Then this is the event for you. Girl Develop It Boston is hosting a course on iOS app development using the Swift programming language. In this workshop, you will not only be able to experiment with Swift programming but also get to create your own working app. Teaching assistants will be there to provide help as needed. This is the first event in a series of four workshops.
Unconscious Bias 101: Bias in the Workplace Webinar, Feb. 21 at 12 p.m.
Pack a lunch and get ready for a deep discussion: She Geeks Out is hosting a chat about unconscious bias in the workplace. You might have heard of "unconscious" or "implicit bias" before, but maybe you're still unsure of what it looks like in action. In this event, She Geeks Out will walk you through the meaning of unconscious bias and show you different examples that can occur in the workplace. The goal? To help educate attendees and encourage them to promote diversity and acceptance in the workplace.
How to Sell Technology to Corporates, Feb. 22 at 9 a.m.
Prompt Inc. is hosting a one-day intensive workshop in which they will share strategies and tips for startups that are hoping to sell their B2B technology to corporate leaders. Topics covered will include how to conduct product demos to how to sell to committees, and much, much more.
Intro to Bitcoin by Fidelity Investments Product Manager, Feb. 22 at 6:30 p.m.
Confused about bitcoin and blockchain technology? You are most certainly not alone. At this event, the Product School Boston will be hosting an informative talk covering the basics of bitcoin and blockchain, as well as the pros and cons of investing in bitcoin.