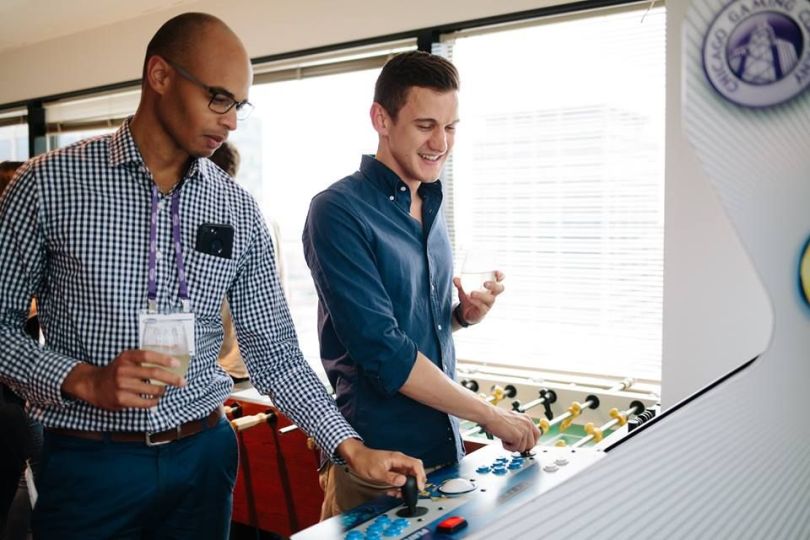 Every week, we dig through our events calendar and hand-select five events worth checking out. We're particularly looking forward to these ones.
At these monthly networking events, you get to meet like-minded individuals in Boston's tech community and discuss your career goals or projects over coffee and breakfast. There will be developers, designers, innovators and more in attendance, so feel free to bring your best questions and anything you're working on. There will also be presentations: At this month's, Jason Strauss of of Perfectosoft and Colby Ross of Voda will provide tips on everything from raising capital to legal advice.
Who doesn't love a good hackathon? At this event, attendees bring their laptops and join other coders for a fun night of using Microsoft PowerShell, VMware PowerCLI, REST APIs and more.  Participants will be placed into small teams and will have two hours to create an awesome script that overcomes a major challenge of their choice. Winners get a prize, which has yet to be named. Beer and pizza will be provided. 
Are you a data science nerd? In this workshop, Ingo Mierswa, founder of RapidMiner, will lead participants through the lifecycle of a real data science project using data from French telecom company Orange. Mierswa will guide attendees through the process of predicting how many customers will switch their provider, buy new products or buy upgrades to make a sale more profitable. Whether you want to learn more about finding the best models for a data science task, or how to clean and blend a data set, this workshop's got you covered. 
If you want to get in on Boston's tech ecosystem, this is a great event for you to attend. Hosted by the Office of Economic Development for the City of Boston, the Startup Job Fair is a way to connect with fast-growing startups, entrepreneurs and other young professionals looking to find their next job in tech. The event is geared toward recent graduates and professionals in marketing, engineering and business development. In addition to mock interviews, the event will include resume reviews and a discussion about taking equity in your company. 
Boston/New England Internet of Things group is hosting this event, which will dive into how IoT and robotics are redefining traditional industries like healthcare and transportation. Whether you're interested in smart agriculture of advanced manufacturing, this event will be a great place to start a conversation with like-minded techies about the future of our world. Some professional speakers will include iRobot CEO Colin Angle and Lisa Seacat Deluca, IBM distinguished engineer.