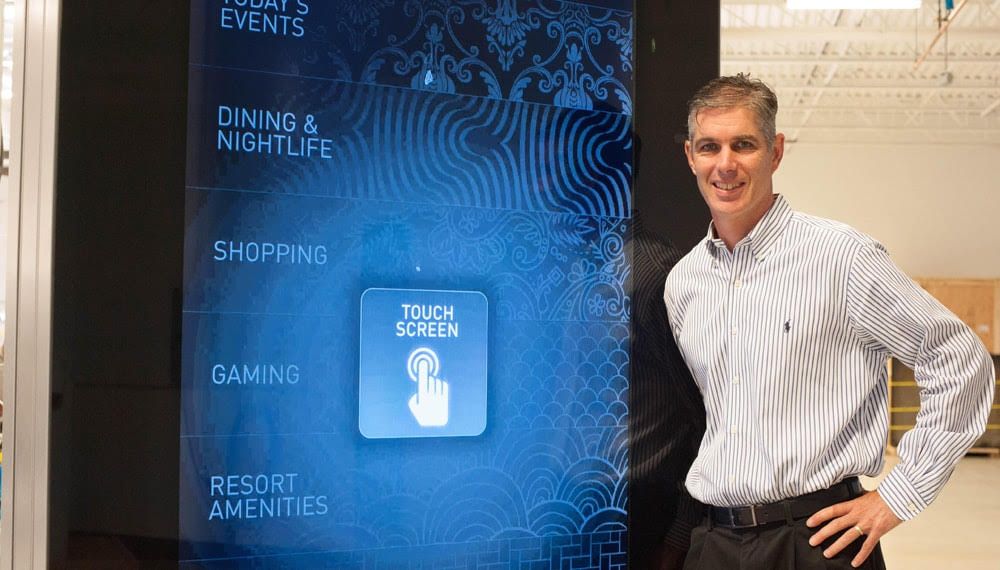 Gerry Burns envisions arming every urban center around the world with smart sensors that monitor everything from air quality and traffic to weather and noise pollution.
And with his technology-packed, street-level kiosks popping up in cities from New York to London, the CEO of local startup CIVIQ is well on his way to seeing his dreams become reality.
"These devices allow any person to walk right up to them and interact," Burns said. "They can announce if a hurricane is coming. They can tell people to get out and vote. They can even do civilian surveys."
CIVIQ's mission is to transform urban landscapes into dynamic "smartscapes" through the deployment of the company's compact, tailored devices, which can be custom-designed to meet a wide range of user interaction and communication demands.
According to Burns, these indoor/outdoor devices transform cities by giving planners and business leaders smart solutions that are ready to deploy at a moment's notice.
CIVIQ takes care of designing, building and managing the entire end-to-end hardware, software and network experience, combining the technologies and services different cities need while allowing municipalities to modify and expand those capabilities later.
CIVIQ's current product suite includes six different devices. Among them is the WayPoint kiosk, which Burns pictures as the next generation of transit commuter engagement.
Rather than reading static subway maps, the interactive screens on WayPoint kiosks give city dwellers access to real-time transit information, high speed Wi-Fi and emergency notifications.
Burns said the kiosks are also unique for their security; each system is backed by an encrypted network connection.
"Many of these IoT devices today are insecure," Burns said. "We have significant security built in with an authenticated network that lets you go from one area to another without having to sign back into the network."
Beyond cities, Burns envisions CIVIQ's devices also being used at universities, sports complexes and private venues like airport malls.
For the remainder of 2017, Burns said he wants to see CIVIQ spread to more markets, not just in the U.S., but globally.
"We expect to announce more international deals before the end of the year, but I'd like to see CIVIQ in every major municipality," Burns said.
To date, CIVIQ has deployed 1,000 units in NYC, London, Miami and San Antonio.