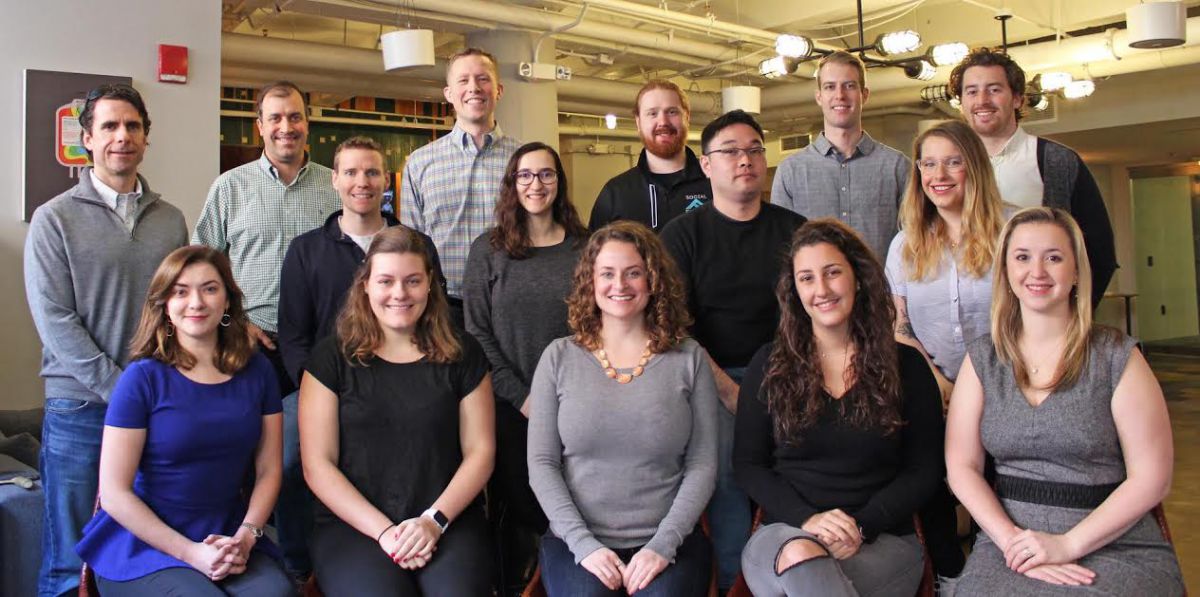 Many startup founders would argue that building a strong company culture is just as important as building a world-class product or technology. After all, without some sort of identity, a company struggles to describe itself to its employees and prospective candidates, not to mention the outside world.
While some tech companies let their culture evolve naturally over time, others allocate a significant amount of time and resources into creating a culture manifesto that's ideally embodied by their employees from the top-down. We caught up with four Boston tech startups to hear how they cultivated their company culture — and how they uphold those values every day.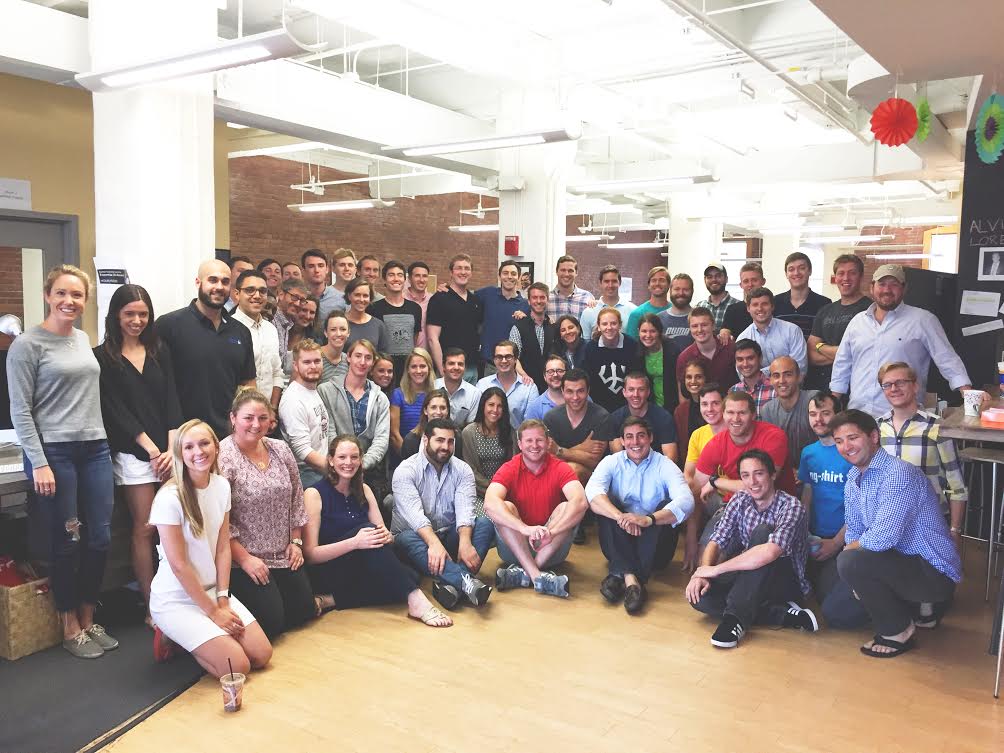 Responses via Jenny Patenaude, Marketing Team Member
What's your company culture like?
Culture is of the utmost importance at Catalant, to the extent that it's our No.1 criteria when hiring new team members. When we realized the importance of having a well-defined culture, identifying our cultural principles was a true team effort. Rather than dictating what our culture would be, we worked as a full team to identify the parts of our culture that make us unique, and we work to emphasize those parts. We asked the entire team to share stories about what the company culture means to them (something we continue to do at quarterly meetings) and then take a survey. This exercise yielded five principles/tenets that hold true to our cultural core. They are:
Enable Entrepreneurship

Get Better Together

Surprise and Delight

Today Not to Tomorrow

Win with Technology
Our culture is defined by being extraordinarily accountable, working with urgency, working together as a family, pushing each other to get better, and first and foremost delighting the customer every single time. We regularly refer to our cultural tenets, acknowledging team members who exemplify them and using them as part of our regular review process. 
How does your company embody this culture every day?
Because the Catalant employees created the cultural principles, there is widespread adoption across the company. We even give out cultural awards every quarter (complete with WWE style championship belts) to those that best exemplify our cultural principles as nominated by their teammates. We also have large posters of our principles in the office as a constant reminder to embody them in an effort to make our team the strongest it can be.
How do your leaders cultivate this culture?
Whether it's cooking a pancake breakfast in the office for the tech team as they roll out our new site at 4 a.m. or hosting other entrepreneurs for evening info sessions allowing Catalant employees to learn how to launch their own company, they are the model of our culture. The executives are constantly enabling entrepreneurship, aiding teams to get better together, surprising and delighting both the employees and clients, working through the night for a today not tomorrow win, and using technology to make our product and team the best in the business.
Has your company culture evolved over time? If so, how?
Catalant started as a four-person operation in the Harvard iLab and has developed into 120-person company. As the company grows, so does our culture. It was important to the founders to keep the early startup culture of an all-hands-on-deck mentality, being flexible and agile, and having fun together as a team (including karaoke nights and company Olympics). Each new team member adds a new element to our company culture while still holding true to our cultural principles. We are lucky to have great employees with a strong commitment to Catalant.
What advice would you give to early-stage tech startups trying to design their culture manifesto?
Asking employees to contribute in the development of a culture manifesto is extremely important. Since it's something they helped to create, they will identify with the manifesto and feel a sense of ownership over the tenets. It's never too early to develop a cultural manifesto and build a company around those principles.  

Responses via CEO Steven Bearak
What's your company culture like?
IdentityForce's corporate manifesto is built on our shared values. We're here to make a difference in the lives of our members, the people who rely on us every day to protect their personal identity. We want our employees to have a strong sense of purpose and to support each other unequivocally to exceed expectations.
TEAM | Together Everyone Achieves More

How did you make a difference today?

Lead by example, every day.

Laugh out loud, follow your dreams, and remember to make life fun!

Shoot for the stars and you'll reach the moon.
How does your company embody this culture every day?
IdentityForce's culture is entrepreneurial with a collaborative approach to doing what it takes to win as a team combined with a relentless focus on excellence. Many of the company's cultural traits are bred from its family business roots including IdentityForce's close-knit feel, clear values, care, loyalty, humility and deep commitment to community.
How do your leaders cultivate this culture?

The leadership ensures that lunch is available for all employees every day, and that company events and dinners are planned frequently, including a "Spring Fling" company getaway with spouses and significant others, and community service events around the December holidays to help the homeless in Boston. There are also continuing education programs and career development conferences that IdentityForce encourages employees to attend. The camaraderie, laughter and fun that permeates throughout the office is led and encouraged by all members of management.
Has your company culture evolved over time? If so, how?
A primary goal of IdentityForce is to accelerate its current growth trajectory with a focus on building the company and leadership. I want to maintain the entrepreneurial and collaborative culture that has driven our success, but believe that for IdentityForce to make it to the next level it will require an increased focus on leadership, talent acquisition and team building.
What advice would you give to early-stage tech startups trying to design their culture manifesto?
Make it real — and realistic, not fluffy and unattainable. To drive a culture manifesto, you want to take the time to not only understand who you are as a company, but who you want to be. Culture comprises many parts, and it won't be the same for every company. However, defining what your culture is and your shared values gets everyone on the same page and provides guiding principles for making the right business decisions.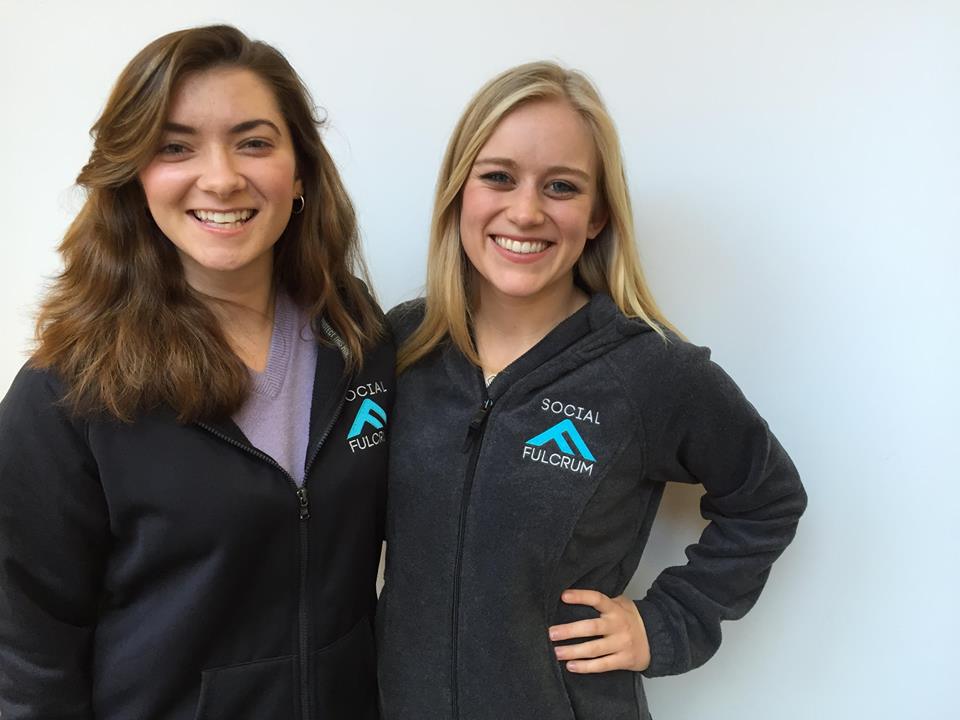 Responses via Victoria Hetz, Director of Product Management, and Nelly Fickett, Office Manager
What's your company culture?
Be Data Driven

Work Hard, Move Fast

Take Ownership

Be Resilient
How does your company embody this culture every day?
Honestly, our values are so ingrained in our people and our culture that it's what we do naturally. But what's especially important to note is that these values are upheld across the company, no matter the department, role or title, which just goes to show how authentic they are.
How do your leaders cultivate this culture?
Aside from living these values themselves, another way the leaders of Social Fulcrum cultivate this culture is by building a team that supports these values.
Has your company culture evolved over time? If so, how?
It isn't that our culture has evolved over time, but how we value and communicate it has. In earlier days, we considered company culture to be useful only in terms of branding, and second to the service we perform for our clients. We now understand the important role culture plays (and specifically how we communicate our company culture both internally and externally) in building a strong team identity.
What advice would you give to early-stage tech startups trying to design their culture manifesto?
Don't force it — if you (and your team) truly embody the culture you're trying to develop, then the culture manifesto essentially writes itself. Now, that doesn't mean you shouldn't give serious consideration to your company's culture; it just means that you shouldn't arbitrarily design a culture manifesto that isn't significantly shaped by your best people.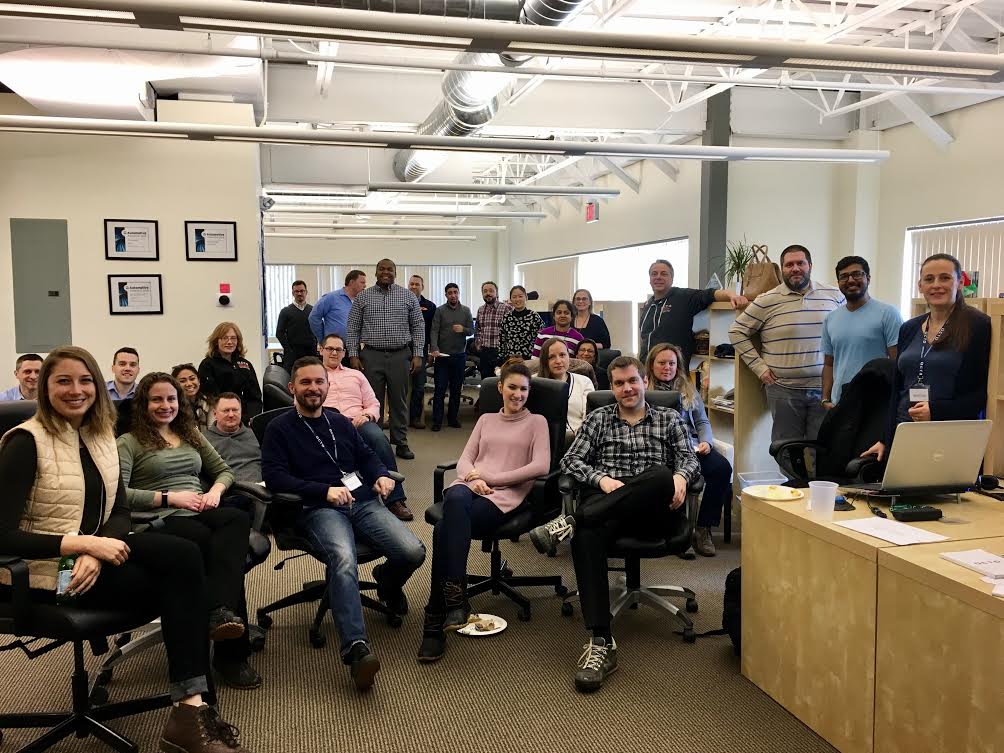 Responses via CEO Nino Tarantino
What's your company culture like?
Global, innovative, energetic, intelligent and culturally diverse.
How does your company embody this culture every day?
Our U.S. headquarters is an office of nearly 40 employees representing eight different countries. We also have six additional employees in California, Pennsylvania and Connecticut. Collectively, we speak nearly a dozen languages. Our employees celebrate their ethnic differences in many ways. For example, we had a holiday party where everyone signed up to bring in a different ethnic dish and recipe. The result was not only delicious, but fun, personal and educational. It helps us to get to know more about one another and that parlays into a stronger — and happier — team overall.
How do your leaders cultivate this culture?
We do a lot of team-building events and trips. For our holiday trip this year we had a scavenger hunt, which was great for team building, camaraderie and fun! We captured the highlights on video, which was also fun. Another year, we took the entire company to Las Vegas for an end of year/holiday celebration. We saw shows together, ate great meals and had some important downtime and laughs. The year prior we gathered in San Diego. In 2015, when we surpassed one million users in North America, we celebrated with a dinner cruise on The Spirit of Boston, where I handed out awards to every employee, recognizing them for their individual contributions to our success. We've also been F1 racing together and many more adventures that allow us to let our hair down, gather together and have fun getting to know each other outside of the office.
Has your company culture evolved over time? If so, how?
As we continue to grow our staff, new ideas emerge on what's important to them. We're a global company, so a lot of what we did in the beginning was reflective of how things are handled in the UK headquarters. Now, as our North American presence has been established and expanded, we have our own culture that's representative of the people who work in our office. Our culture evolution is a reflection of the people who are building and contributing to our company. Also, as we grow it's a natural evolution that we have more processes in place, which makes the culture a little more formal than the early days, but still one of fun and camaraderie.
What advice would you give to early-stage tech startups trying to design their culture manifesto?
Think of it early — what kind of company do you want to be? What matters to you? Are you buttoned up and serious? Fun and innovative? Serious and innovative? Know what you want to build — envision the future — and establish that culture from the very beginning with messaging, marketing, HR and leadership style. Be open to new ideas from employees. After all, the culture is for them.
And finally, it is very important to me to invest in my team — your people are the real resources of your company so you've got to take good care of them.
Some responses have been edited for length and clarity. Photos via companies
Know a company worth profiling? Let us know or tweet us @BuiltInBOS