Even if you've never heard of Acquia, you likely interact with the company every day.
The Boston-based tech company works with more than 4,000 organizations such as Warner Music Group, Stanford University and Intuit to transform their digital businesses. With Acquia, organizations can use Drupal to drive their digital experience, create new revenue streams and engage with audiences more deeply.
To put it in perspective, Drupal's technology is used for about one in every 40 websites.
It's no surprise that a company with this kind of digital scope is powered by strong engineering and product teams who ensure Acquia is creating the best product and experience possible for its customers around the world.
We caught up with two of the company's tech leaders to get an inside peek at what it's like working on Acquia's engineering and product teams.
Peter Troost, Senior Vice President of Engineering and Beth Linker, Senior Product Manager
What made you want to work at Acquia?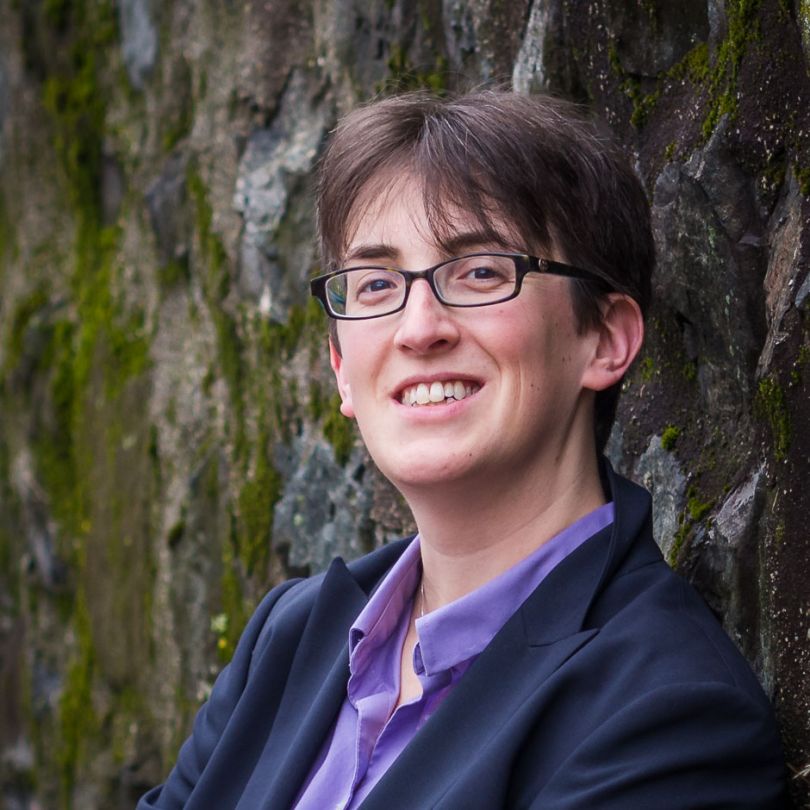 Linker: The company has a great reputation. The thing that really got me interested in Acquia was looking at their customers and the way they enable people to do amazing things. Any major event in the news like the Grammys or the Olympics, there's a site running on Acquia cloud.
I spent seven years at Dell telecommuting and when I was looking for jobs, I wanted to work for a company with a strong presence in Boston and a commitment to the city and the tech community. It was important for me to have a place where I was going to have local coworkers and the opportunity that working in an office gives you to build relationships in a way that's harder when you're working remotely.
How do you describe your job to people outside of tech?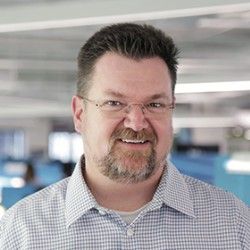 Troost : We help customers to deliver very compelling digital experiences. That's changing obviously. Several years ago if you had content to produce, you had static web pages, but today someone might check the news in the morning to see the news from the night before or look for an instant update about their commute. The way people interact with their content providers is shifting and Acquia helps companies navigate those waters and come up with cross-channel solutions. I'm responsible for engineering, Beth's product team determines what customers will need from Acquia and my team builds and delivers it.
Linker: Like Peter said, his team is responsible for how things get delivered and mine is responsible for how we define what we will deliver. We make a product roadmap of what we are going to build and how we will launch it and communicate with customers about what we're planning to do and what they can expect from us in coming months. Basically, we serve as the voice of the customer.
We have many customer-facing teams like sales and support who are getting different feedback. Product management's job is to talk to all of those people in different contexts, roll all that up and define what we need.
How do you set the tone for your respective teams?
Troost: From an engineering perspective, it's very important to me that our engineers feel motivated, which comes down to feeling empowered and making a contribution. So I speak to them a lot one-on-one to understand their challenges and frustrations. I ask them, 'What's really going for you right now? What keeps you excited to go to work? What things really frustrate you?' If a lot of things are frustrating them, I talk about what we could be doing better. The key is communication. Engineers have a tendency to put on their headphones and write code, which can cause challenges.
Linker: Same as Peter, I spend a lot of time talking to folks, but it's important to me that I'm modeling the way. If there are things I want folks on my team to do, I make sure I do those things visibly. I also like highlighting the great things people are doing. Product management is a field that people come to from all types of backgrounds like sales or more technical roles, so it's really important to encourage the sharing of experience and perspective. I encourage people to share things that are working for them with the team to propagate the goodness.
How does your team celebrate big wins?
Troost: A lot of celebration means publicizing the event. We make sure everyone understands something was a win and why and how significant it was to the company. I make sure people who were key to a victory are specifically called out. If a person on our team did something key, I like to call attention to our senior executives so they can reach out to that person and congratulate them one-on-one.
We also do team lunches and dinners to celebrate our victories. It's easy to get lost in the next big thing. There's always another 'ask' so it can be challenging to stop and catch your breath and say, 'Hey, we did something of pretty big significance,' but that's part of my job.
Linker: We have a monthly company update meeting for the whole employee base, so that's when big wins come out and we highlight them. Bonusly is another big one. Bonusly is a tool that the People Team rolled out this year. Everyone has a certain number of points to recognize individuals, so if someone helps you out, can give that person 10 points and write a message of what he or she did and how it was awesome and the whole company sees it. Maybe someone did an amazing job with an analysis report or stayed up late helping us get a release out on time; I like to take a moment to say something nice so people feel like their contributions are recognized.
How would you describe your team's culture?
Troost:  Acquia culture is fairly pervasive. I've worked at companies where teams have strong individual cultures, but here it's the opposite. The corporate culture is very strong. The company is rooted in an open source community and that implies that we operate in a way where everyone has a voice and every opinion is taken into account. This can cause differences, but Acquia has learned how to reconcile differences very well.
Environment also plays a bigger role than I anticipated. There are a lot of relaxation areas here, like a big kitchen with an open bar on one end. There are chairs and couches spread about and tucked into corners. I've noticed at other companies, people leave the office to decompress and get some space, but here, people are more likely to just shift where they're sitting and stay focused.
Linker: I agree. Product managers spend a lot of time with tech leaders, the support team, user experience and sales, and the strong company culture makes it really easy to work across teams and departments, which is critical to our success.  
It's definitely a more social office than where I've worked previously. People really eat lunch together in the kitchen instead of eating silently at their desk. You can connect with people throughout the normal course of the day and for me that's really great.
What are your team's big projects/goals for 2017?
Linker: I think the big stuff for us is executing on our product roadmap. We're working right now on putting the finishing touches on plans for next year and we will be working closely with Peter's team. My team's main focus is Acquia cloud, where we're creating exciting things that will make the developer experience a lot better. People use our platform not just to deliver digital experience at scale but also to build those experiences.
Troost: Acquia cloud will allow customers to experiment way more easily, so they can try out different things at the same time with very little friction or investment.  We're also introducing a new lift that transforms static user experience (where everyone sees the same thing) to a more personalized experience. It looks at your browsing profile and determines what is important to you, and will tailor the presentation of the site according to your interest. This will have far-reaching effects for our customers.