67 Boston SaaS Companies You Should Know
Boston has become a major stage for Software-as-a-Service (SaaS) companies offering unique and groundbreaking technologies.  
Software companies that offer cloud-based solutions that can be quickly implemented and are not only scalable, but also cost-effective and customizable, have reshaped the infrastructure of day-to-day business operations in dozens of industries, including, including engineering itself.
Top Boston Software Companies To Know
Acquia
Alteryx
ASICS Digital
Atlassian
CrunchTime!
Datadog
Ellevation Education
Hopper
Klaviyo
Panalgo
Snyk
Teikametrics
Toast
Veeva
We've selected Boston-based 68 SaaS companies using cloud technology to influence just about everything — from small business schedule management to cybersecurity.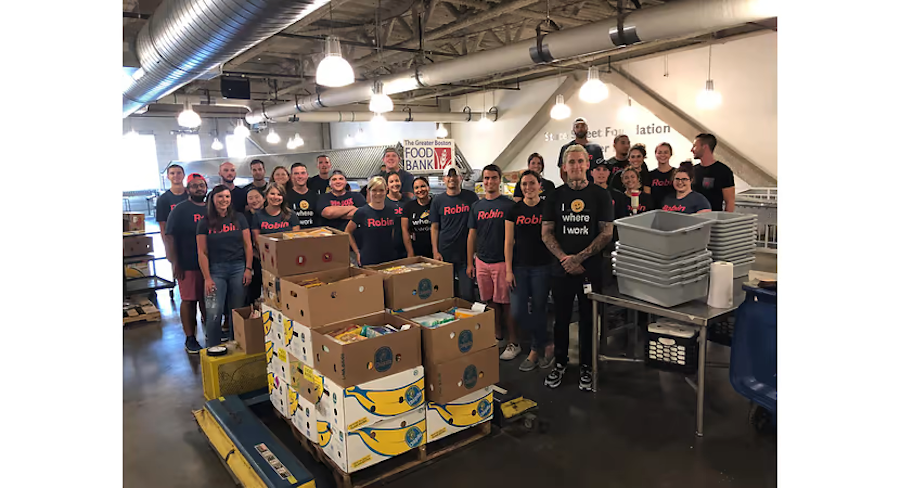 What they do: To avoid wasted time and space in the workplace, Robin has developed a convenient workplace platform. With its office management tools, Robin creates a more seamless environment for hybrid offices. Companies can monitor office demand while employees book available seats and conference rooms. Instead of wandering around the office, team members can find locations quickly and get their day started.   
Who's using it: HubSpot, Shopify, Twitter, and other companies looking to optimize their in-person workspaces. 
Founded: 2014   
What they do: Because data centers continue to grow, Lightmatter is developing transistors that combine electronics, photonics, and fresh algorithms. Lightmatter's slate of products enables companies to handle higher AI workloads, facilitate communication between nodes, and support deep learning frameworks. Even as neural networks become more extensive, companies can enjoy more efficient and cost-effective solutions with the transistors of Lightmatter.   
Who's using it: Companies searching for more sustainable methods to handle larger data centers. 
Founded: 2017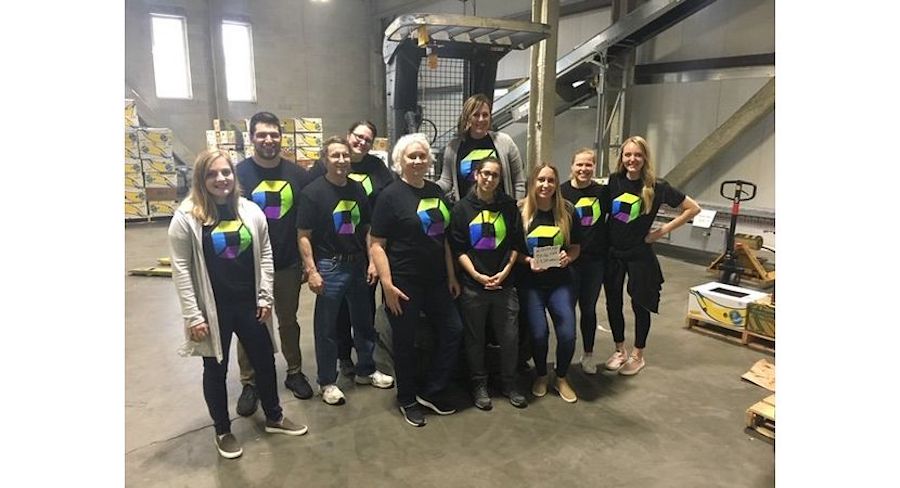 What they do: To help companies adapt to the digital landscape, Dynatrace scales cloud applications and pinpoints opportunities for improvement. The company builds multidisciplinary teams that automate processes, streamline data analyses, and ensure revamped products still meet customer needs. As a result, businesses can rely on Dynatrace to create efficient and intuitive solutions. 
Who's using it: Abercrombie & Fitch, Asics, Porsche Informatik, and other companies embracing digital transformation. 
Founded: 2005 

What they do: Because IT teams can't always see how their technology impacts remote workers, Nexthink is filling in the gaps with its Digital Employee Experience Management platform. Now IT teams can gather real-time metrics, pinpoint issues, and develop efficient responses. With the comprehensive approach of Nexthink, IT becomes more proactive in supporting a positive digital environment for all employees. 
Who's using it: Liberty Mutual Insurance, Fidelity International, Cognizant, and other companies looking to improve their digital employee experience. 
Founded: 2004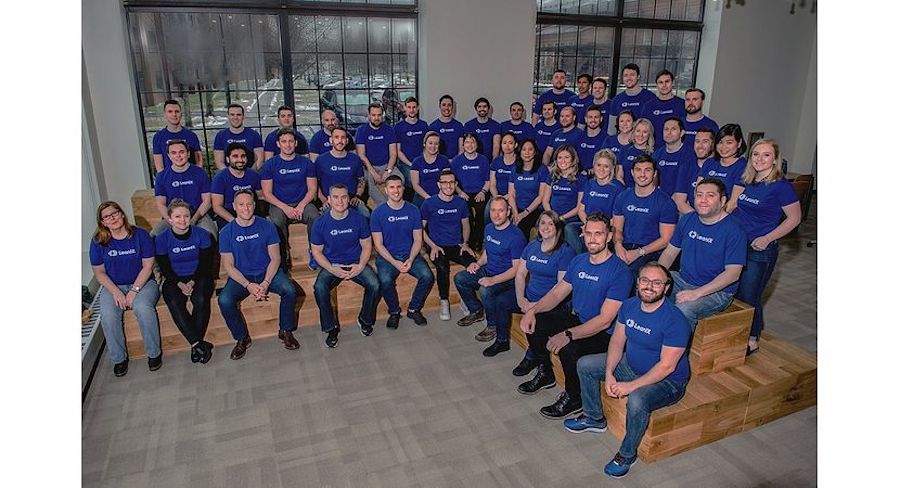 What they do: LeanIX is giving companies the tools to expertly navigate the areas of Enterprise Architecture, Value Stream Management, and SaaS capabilities. Companies can now make faster and more confident decisions by leaning on data-rich insights. With low-code APIs and SaaS-monitoring features, businesses can gain an even more commanding view over their operations and make informed decisions. 
Who's using it: Volkswagen, Adidas, Merck, and other companies across various industries. 
Founded: 2012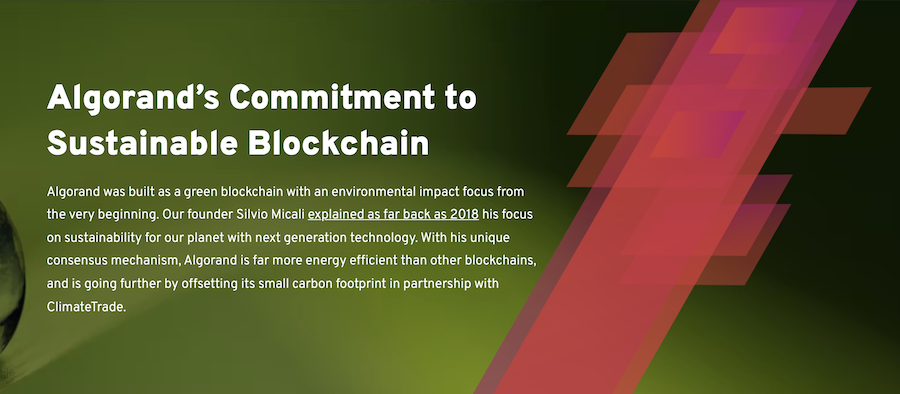 What they do: Revolutionizing the blockchain and fintech industries, Algorand offers convenient platforms for serving decentralized structures. Teams can quickly craft contracts and receive approval through the Algorand Virtual Machine. In addition, Algorand makes collaboration more secure by providing a random and private selection process. This way, individuals are better protected and can complete agreements without disruptions. 
Who's using it: Republic, Xfinite, Smile Coin, and other organizations seeking smoother and more secure transactions. 
Founded: 2018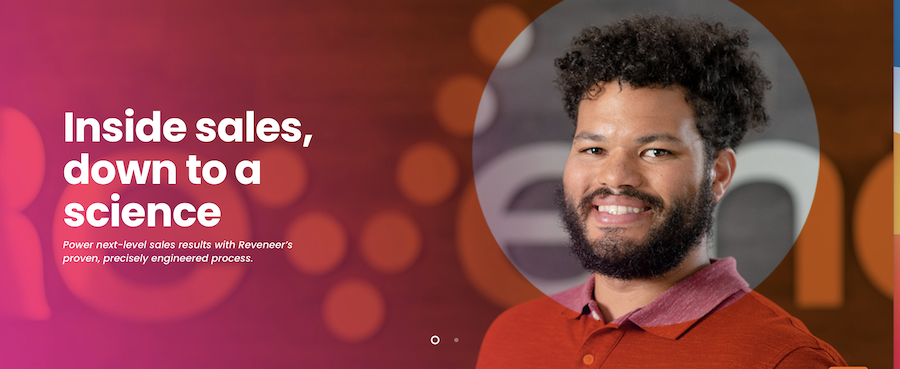 What they do: When a company wants to outsource its inside sales services, Reveneer revamps every aspect of the sales team. The company recruits qualified sales reps, offers thorough training, and develops a marketing strategy unique to each client. For further improvement, Reveneer then analyzes data to determine the best times to contact clients and to better understand customer pain points. 
Who's using it: Companies looking to enhance their sales services. 
Founded: 2013

What they do: The insurance industry isn't often known for efficiency, but Hi Marley is one of the companies changing that. To enhance communication and the customer experience, Hi Marley's SMS platform enables carriers and policyholders to communicate effectively across devices. AI technology also tracks customer sentiments after each interaction, allowing insurance companies to remain more in touch with their clients' needs and wants.  
Who's using it: Encova Insurance, American Family Insurance, and other insurance providers seeking to streamline their customer interactions.
Founded: 2017

What they do: Akeneo is creating a single location where product information is stored and arranged to meet the needs of multi-channel marketing. Companies can tap into the technology of Akeneo to collect product data and develop more efficient ways to organize the information. Instead of spending time in spreadsheets, teams can now access data quickly and determine the best ways to market products online. 
Who's using it: Staples Canada, Forever 21, and other businesses looking to streamline their brands with reliable product information.
Founded: 2013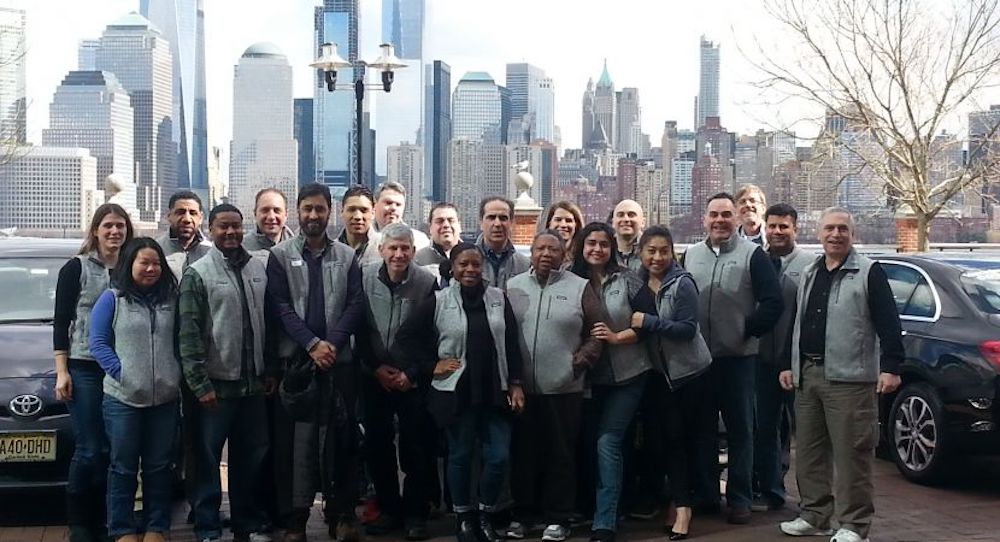 What they do:  Vestmark's platform offers wealth management and investment advisory solutions. Vestmark's customers currently manage more than a million accounts representing over $250 billion in assets under management.
Who's using it: Fidelity Investments, Nuveen Investments, Capital One and Edward Jones
Founded: 2011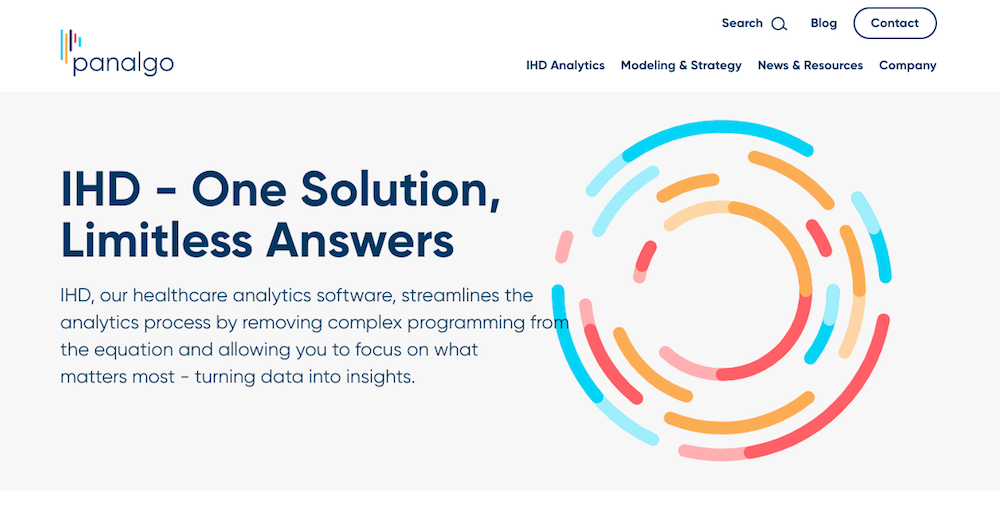 What they do: Panalgo produces a healthcare analytics platform called IHD, designed to provide pharma and life sciences companies, as well as their partner organizations, with the tools they need to make better evidence-based decisions. Featuring tools for analyzing a variety of data from value-based contracting to ICER strategy and health economic modeling, Panalgo's IHD platform eliminates excess clutter and makes the advanced analytics that matter most available to all users.
Who's using it: Pharma, life sciences, payers, providers, governments and academia organizations.
Founded: 1996
What they do: Veeva produces a cloud platform that allows organizations throughout the life sciences industry to produce better products, from R&D all the way through commercialization. The platform features powerful dashboards that help streamline all clinical, regulatory, quality, medical and safety processes while also offering consulting and training services, allowing the producers of vaccines, medicines and life-enhancing products to get critical products and services on the market quickly.
Who's using it: Pharma, biotech, consumer health, animal health and adjacent organizations.
Founded: 2007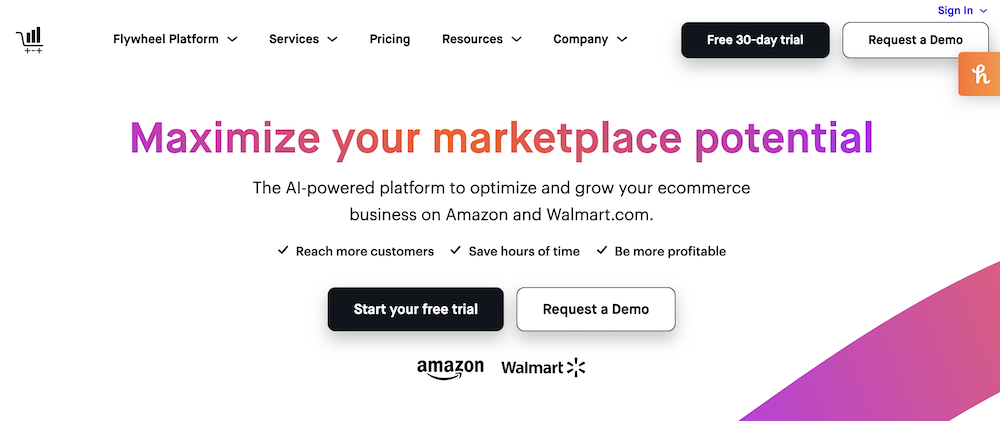 What they do: Teikametrics provides brand owners and sellers on the Amazon and Walmart.com marketplaces with an AI-powered Marketplace Optimization Platform that allows them to maximize their products' reach and saves valuable hours each week. The company's flagship platform, Flywheel, allows users to incorporate goal-based campaign creation, algorithmic keyword bidding, automated keyword actions and custom analytics into their ongoing workflow, maximizing advertising optimization potential and placing products ahead of competitors and in front of shoppers' eyes.
Who's using it: Timberland, Nutribullet, Dickies, Swanson and Conair.
Founded: 2015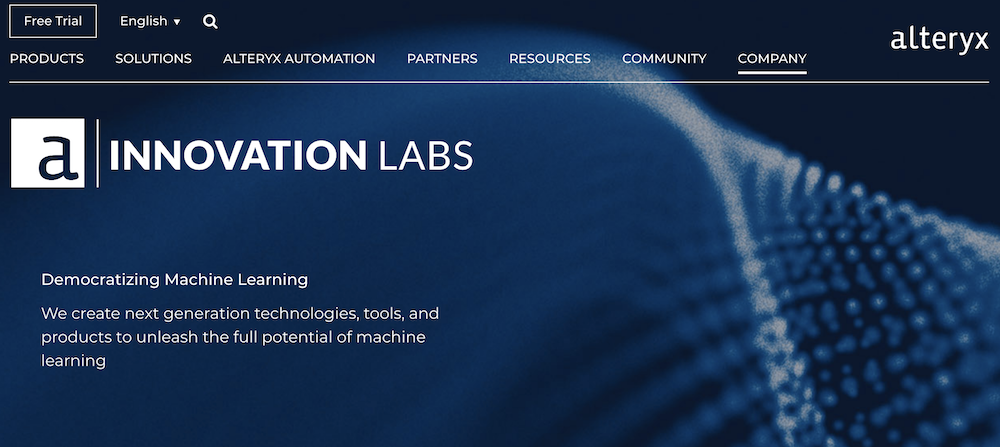 What they do: Alteryx provides a unified platform that delivers analytics, data science and business process automation through advanced Analytic Process Automation capabilities. The platform inputs data from data platforms, cloud sources and docs and utilizes capabilities like data blending, predictive auto machine learning, explainable AI, geospatial analytics and more to produce visual dashboards and apps that lead to more predictability and better business outcomes.
Who's using it: Marketing, finance, supply chain, sales, operations and customer teams across industries. 
Founded: 1997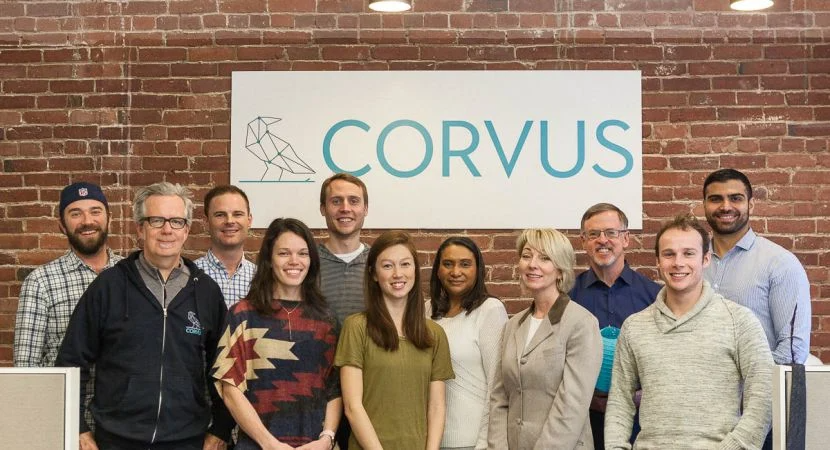 What they do: Corvus Insurance helps insurance brokers elevate their services by equipping them with data and machine learning tools built to deliver quicker and more accurate risk assessments for their clients. The rapid growth of the digital world has led more people to store their sensitive data online, and Corvus Insurance aims to guide insurance agencies in adopting the cutting-edge technologies necessary to protect their clients in the digital era.
Who's using it: CRC Insurance, Alexander J Wayne and Associates, ProWriters.
Founded: 2017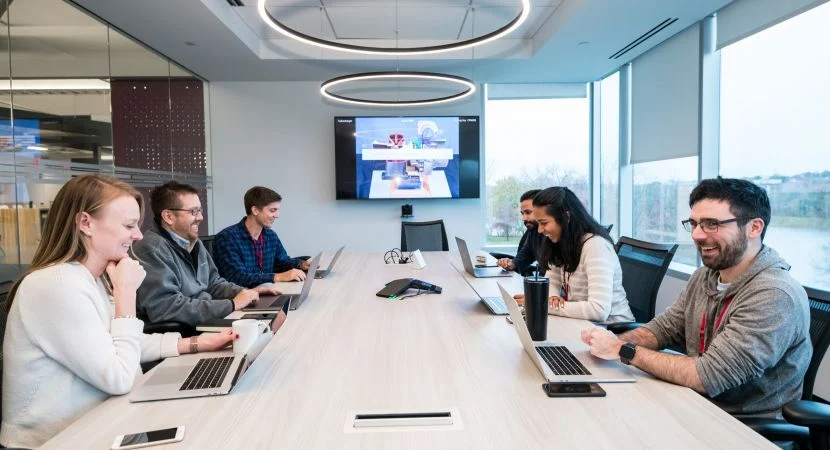 What they do: Agero + Swoop partners with automotive companies to develop roadside assistance frameworks powered by the latest cutting-edge technologies, helping vehicle manufacturers and insurance companies deliver a better experience to their customers. The company's team collaborates on a variety of tech-enabled solutions to make the experience of driving better, engineering software to make accident management, towing, and roadside assistance dispatch more efficient.
Who's using it: SparkCharge, Checkr, Lyft, Electrify America.
Founded: 1972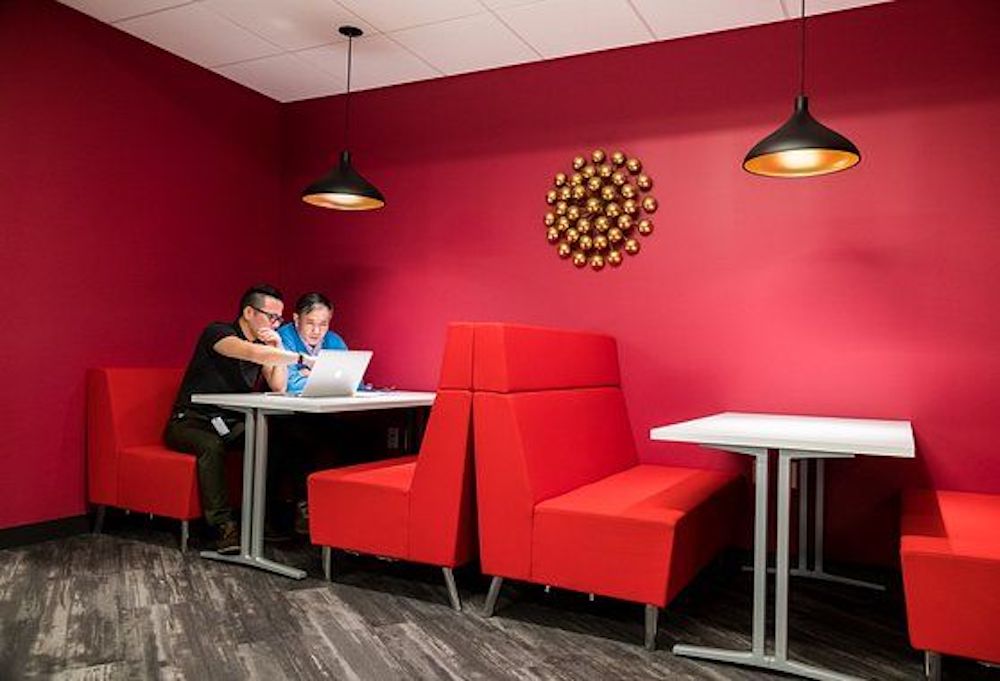 What they do: Workhuman provides forward-thinking companies with a platform for revolutionizing improvements in company culture. The cloud-based platform features tools for continuous positive performance management in the workplace, including effective methods of sharing social recognition, conversation, service milestone, life event and community celebration information with individuals and entire staff.
Who's using it: Cisco, Linkedin, Procter & Gamble, NBC Universal and Jet Blue.
Founded: 1999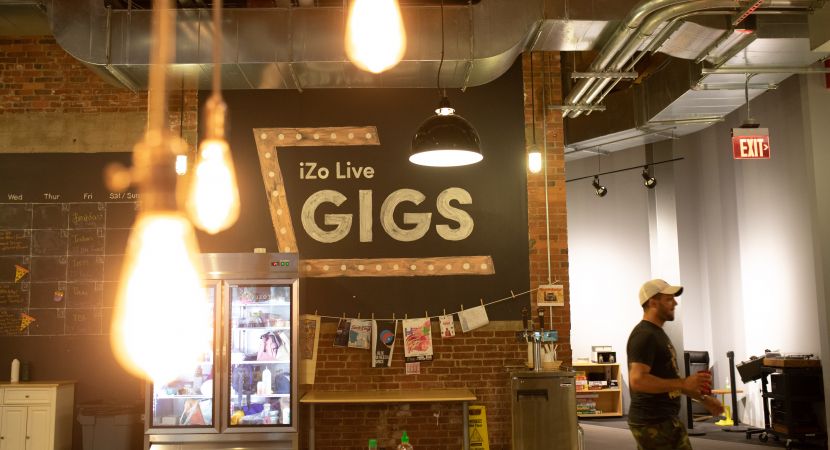 What they do: iZotope utilizes machine learning technology to develop intelligent audio solutions that support musicians, audio technicians and producers on their missions. Their varied product suite includes plug-ins, recording software, applications and a number of other solutions.
Who's using it: Guitar Center, Reverb, Sweetwater, AudioDeluxe and others.
Founded: 2001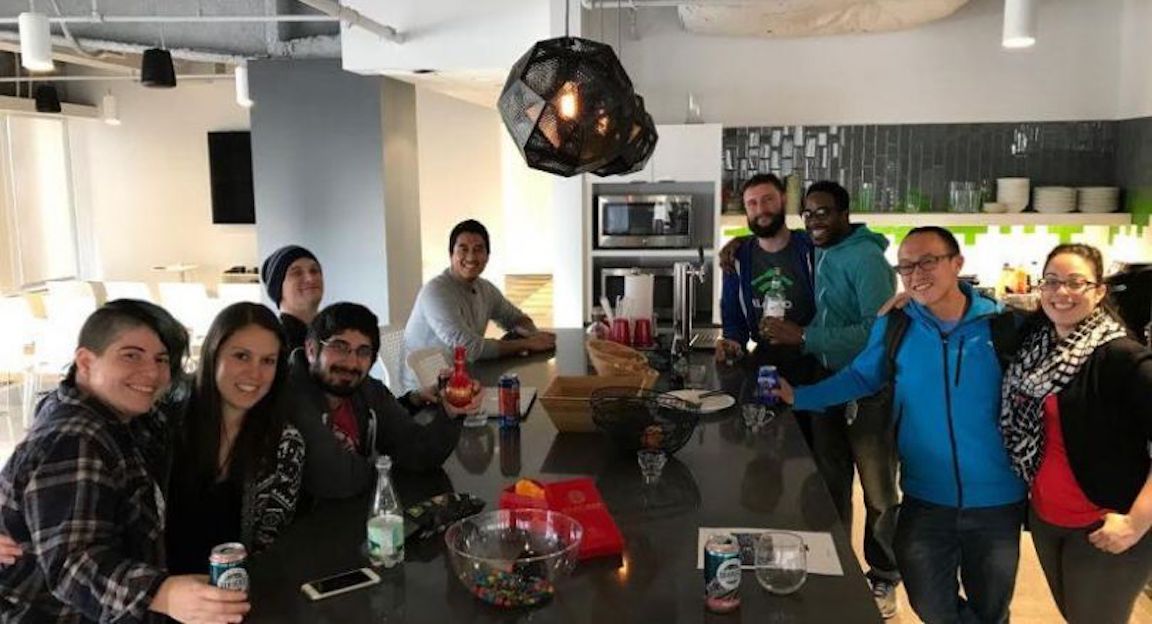 What they do: Klaviyo's email marketing SaaS platform provides companies with the ability to utilize data to make more personalized and effective marketing campaigns. The software pairs data analytics and email in a way that helps companies to ditch the one-size-fits-all approach.  
Who's using it: Chubbies, Bearbrand, Tortuga and The Elephant Pants
Founded: 2012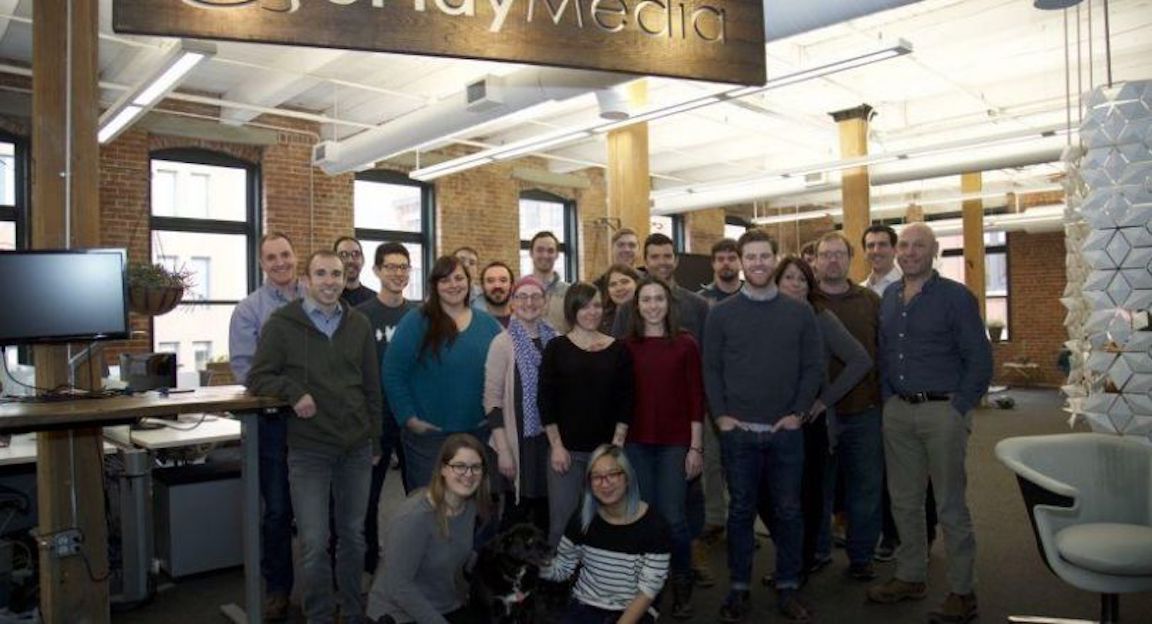 What they do: 3Play Media makes video more accessible by streamlining captioning, transcription and subtitling through a combination of automatic speech recognition software and human editing.
Who's using it: MIT, P&G, Stanford University, Dell, Time Warner Cable, This American Life and TMobile
Founded: 2007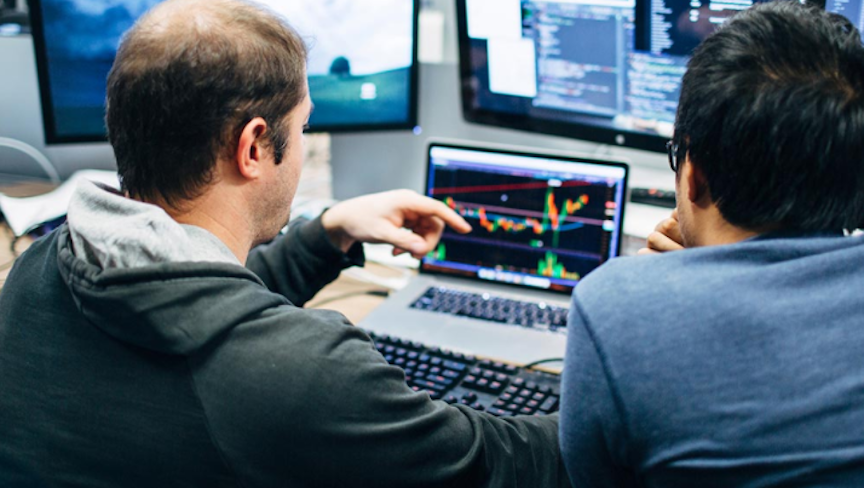 What they do: Kensho's intelligent computer systems are capable of answering complex financial questions posed in plain English, which is helpful for financial professionals.
Who's using it: Goldman Sachs and CNBC
Founded: 2013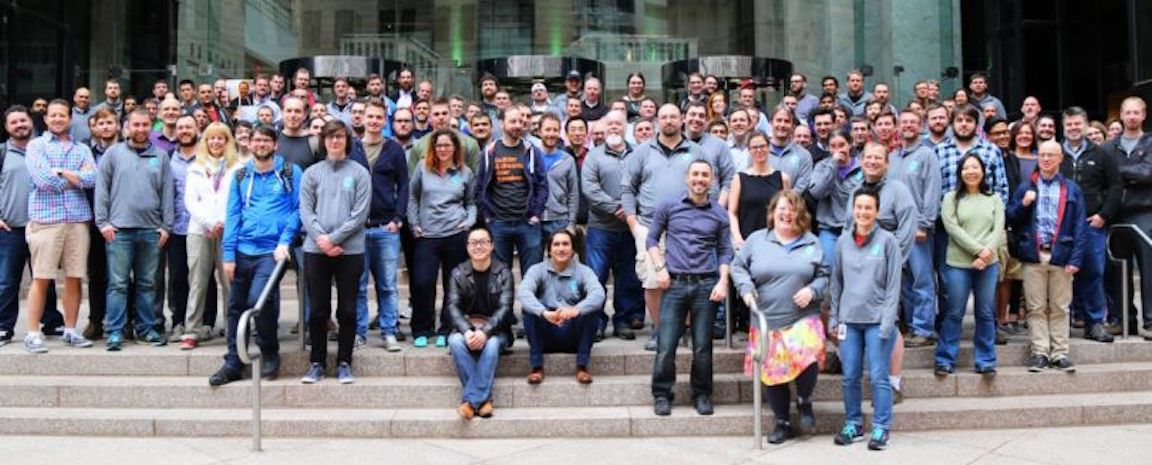 What they do: Acquia provides a cloud-based, digital management platform for sites built on the Drupal platform.
Who's using it: Quicken, University of Iowa, Leinenkugel's, Wilson, Xerox, Johnson & Johnson
Founded: 2007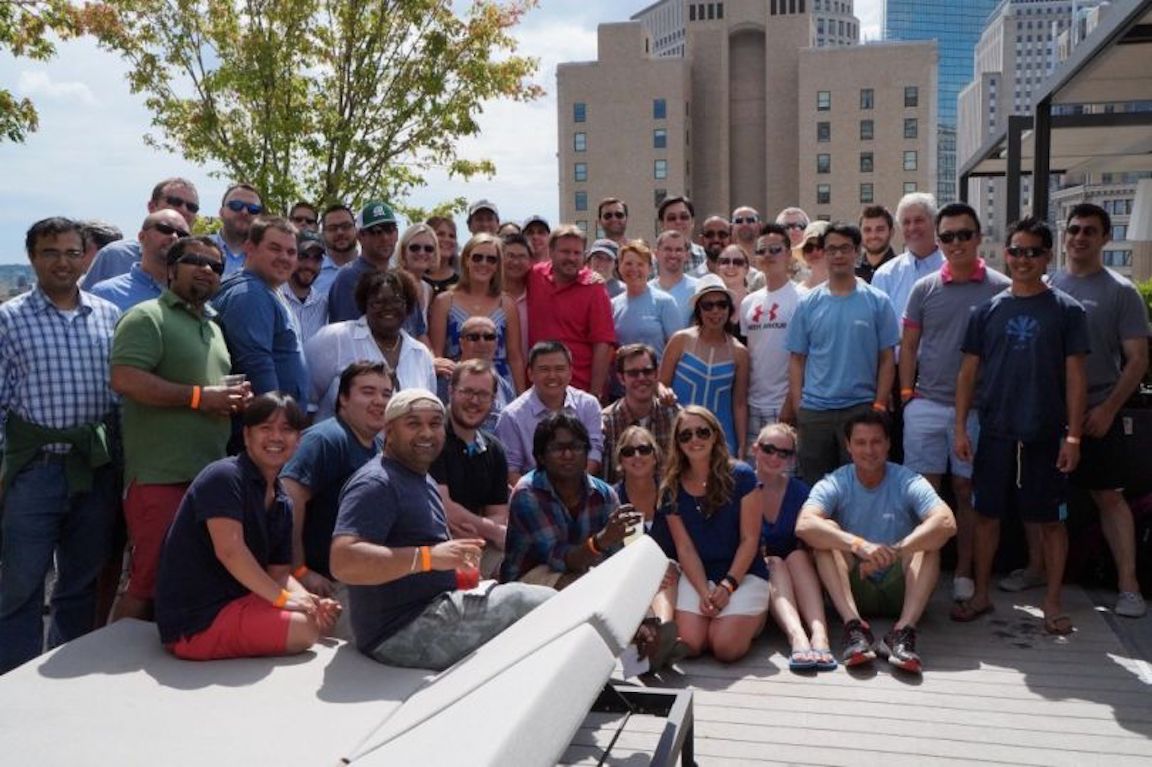 What they do: CrunchTime! helps companies in the hospitality industry save time and money with a platform that manages tasks like food costs, menus, labor, vendors and production planning all on one dashboard.
Who's using it: The Cheesecake Factory, Carnival Cruise Line, House of Blues, Wendy's and Denny's
Founded: 1995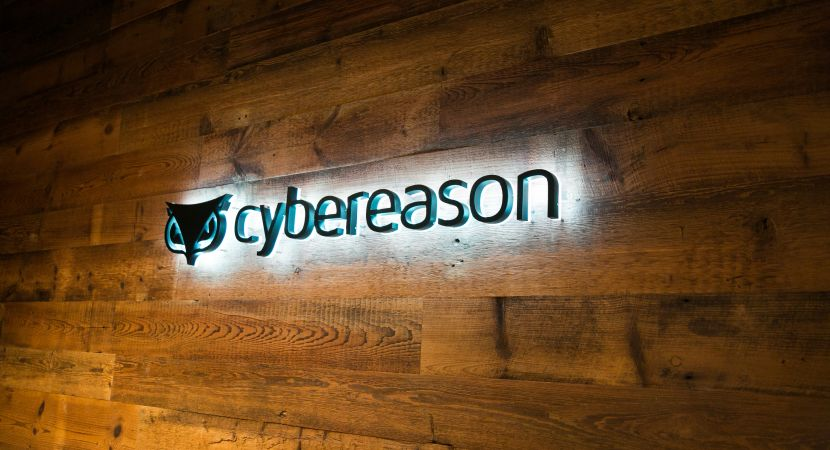 What they do: Cybereason creates cybersecurity software that notifies companies instantly in the event of an attack. Deploying in little as 24 hours, Cybereason's endpoint monitoring system finds patterns, analyzes behaviors and connects events to expose an attack.
Who's using it: Seton Hall University, Motorola, and Beam Suntory
Founded: 2012

What they do: Datadog's SaaS platform consolidates data from servers, databases, tools, services and applications into one unified view. Headquartered in New York, the fast-growing company opened its Boston office in 2015.   
Who's using it: Salesforce, Amtrak and EA
Founded: 2010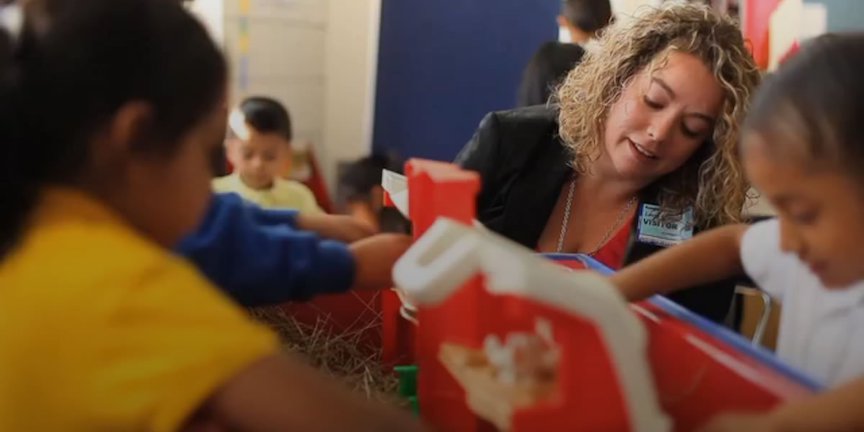 What they do: Ellevation Education is a web-based software platform specifically designed for ELL educators and English learners.
Who's using it: Miami-Dade County Public Schools and Dallas Independent School District
Founded: 2006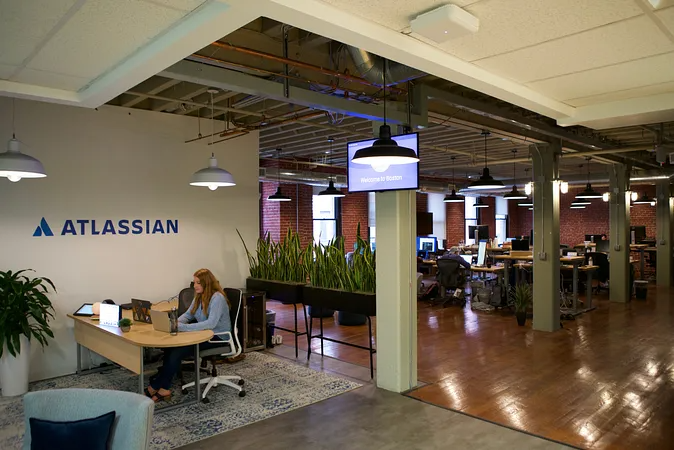 What they do: Atlassian creates software and tools that enable businesses and organizations of all sizes to enhance collaboration. Atlassian's solutions are utilized by thousands of companies around the world and some of their most popular tools include Jira and Trello.
Who's using it: eBay, Redfin, Cisco and Airbnb
Founded: 2002  
What they do: ProfitWell is a business intelligence solution for subscription companies. The company's BI software alerts companies to where they are growing the most, discovers other high-growth opportunities and even acts as a customer engagement tool.
Who's using it: Lyft, Hubspot, Codeship and hotjar.
Founded: 2012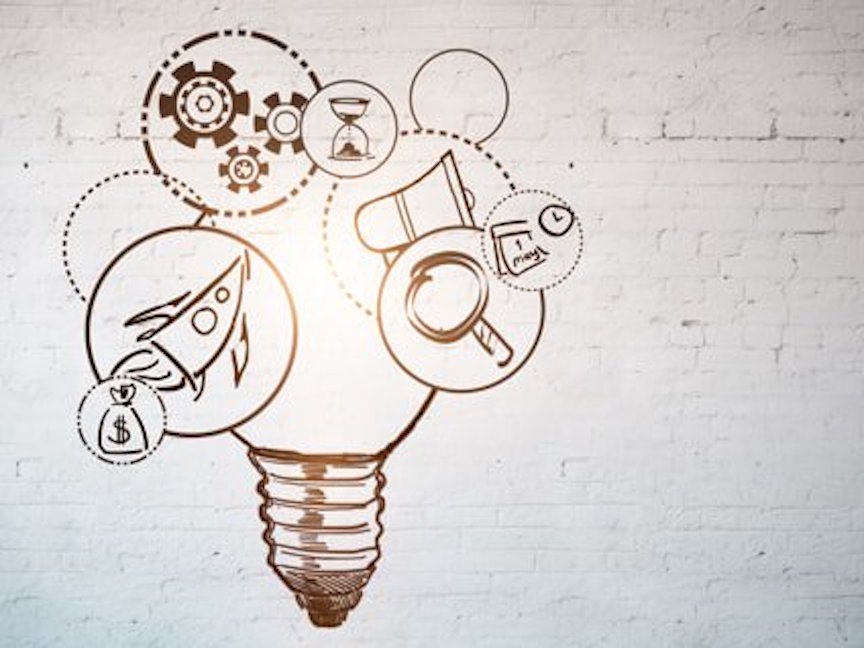 What they do: SmartBear's tools help support software engineers throughout the entire software development cycle. The company's support products help with website performance, API readiness and design and continuous integration management.
Who's using it: National Geographic, BMW, Salesforce and Vodafone.
Founded: 2015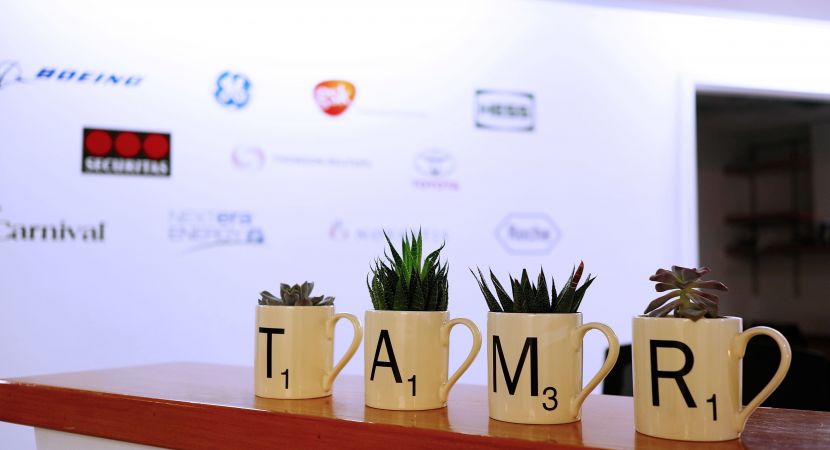 What they do: Tamr is a data connection and data fusion platform that combines machine learning and advanced algorithms with collective human insight to identify data sources, understand relationships and curate data at scale. The company is dedicated to helping clients dramatically reduce the time and effort required to connect and enrich data sources.
Who's using it: GE, Toyota, Thomson Reuters and GSK.
Founded: 2012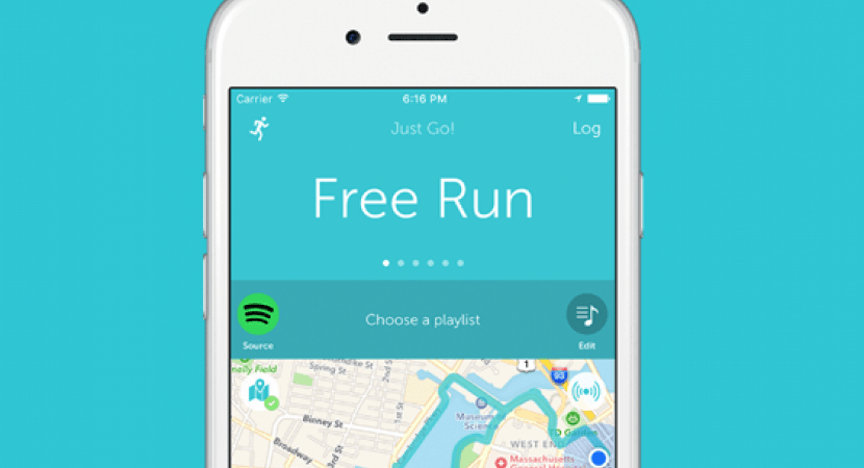 What they do: ASICS Digital is the technology branch of the classic shoe company. So far, the company has developed products like ASICS Runkeeper and ASICS Studio to help athletes better optimize their workouts. The apps feature everything from advice on what shoes to buy to a personalized workout plan to crush all your fitness goals.
Who's using it: Runners, weightlifters, and personal trainers.
Founded: 2008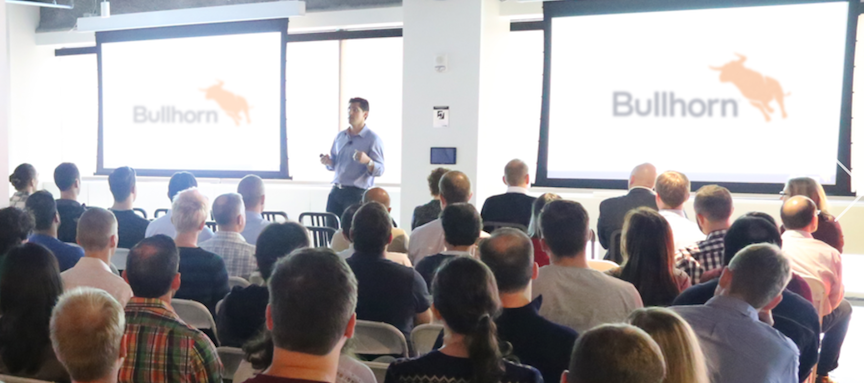 What they do: Bullhorn provides cloud-based customer relationship management (CRM) solutions for companies in business services industries.
Who's using it: APEX Systems, Harvey Nash, Mee Derby and Spencer Gray Staffing Solutions
Founded: 1999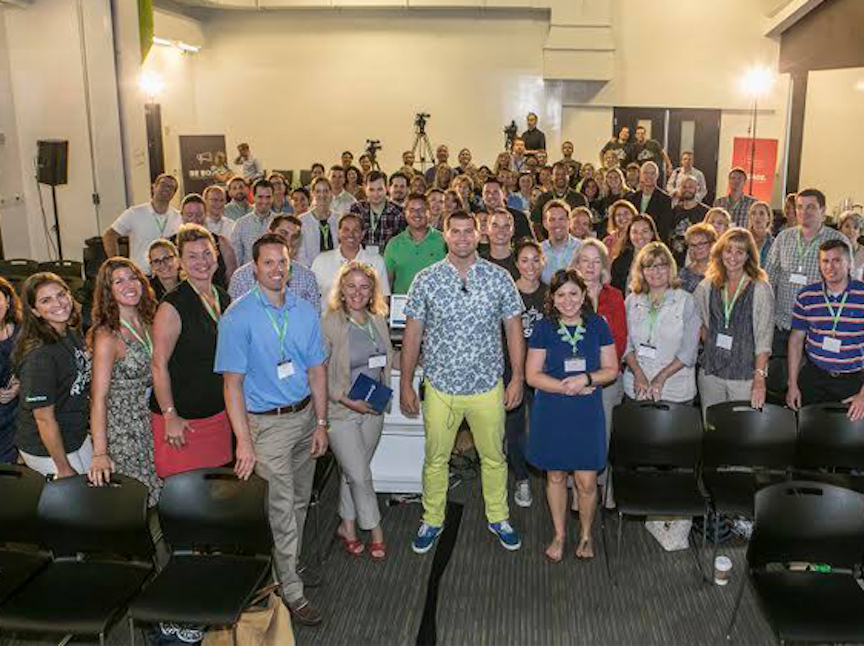 What they do: EverTrue's vertical SaaS solutions bring modern sales and marketing software to the $350 billion philanthropic giving market.
Who's using it: Emmanuel College, Boston University, Union College and Purdue University
Founded: 2010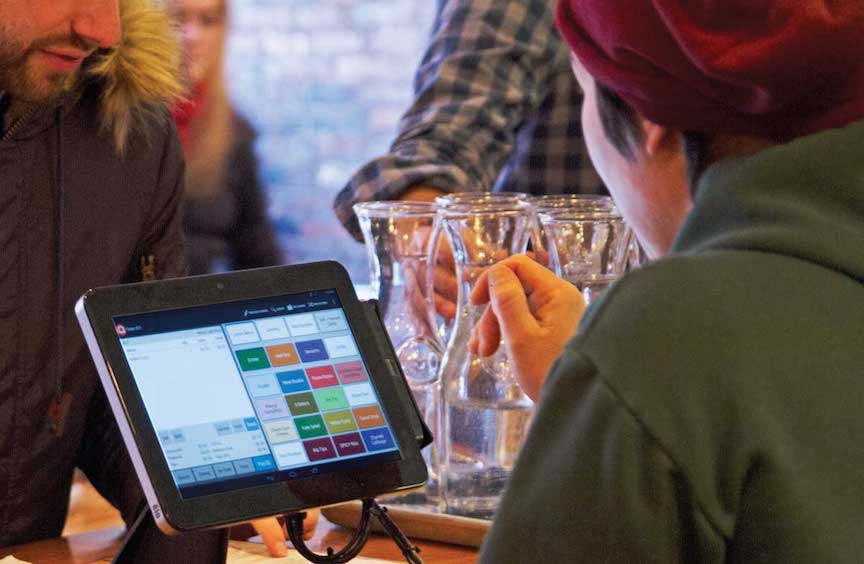 What they do: Toast simplifies the hectic life of restaurant and hospitality management with its restaurant management platform. The cloud-based system features management tools, menu changes and online ordering, all within a user-friendly interface.
Who's using it: A slew of restaurants of all shapes and sizes rely on Toast. In 2015, the company signed its 1,000th customer.
Founded: 2011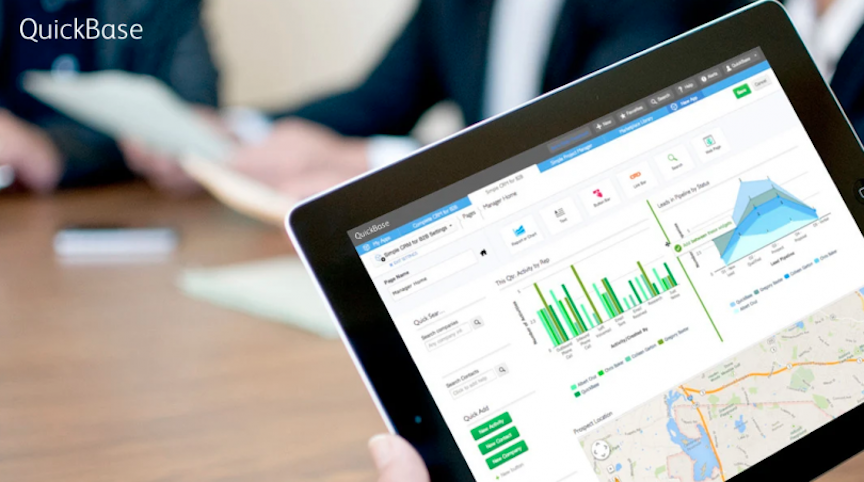 What they do: Quick Base is an app-building software designed for company-wide use, regardless of each team member's coding experience. With Quick Base, users can customize hundreds of pre-built apps or create their own for workflow automation, task management, data integration and more.
Who's using it: Google, Southwest and Kayak
Founded: 1999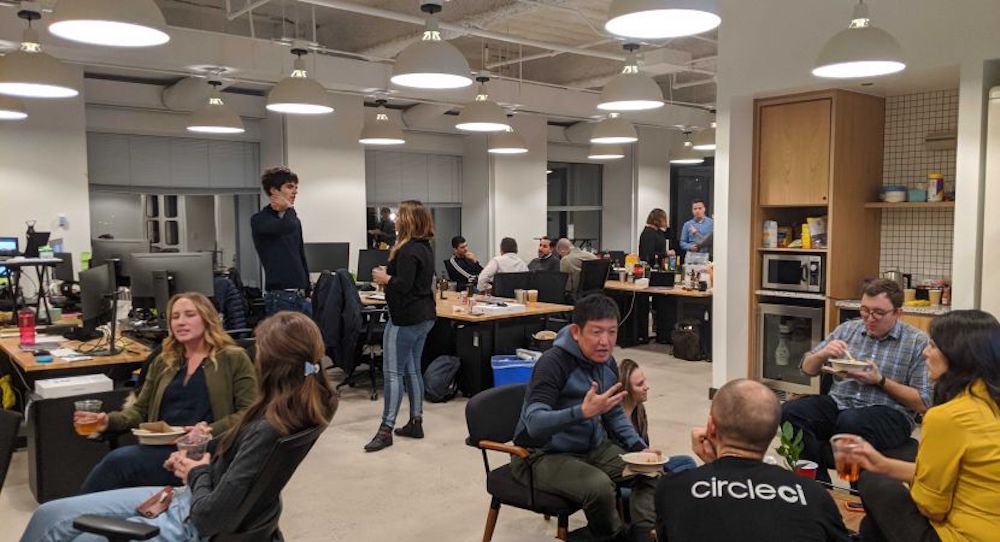 What they do: CircleCI's platform helps software teams quickly build projects at scale, either in the cloud or on a self-hosted server. The company's software automatically runs team pipelines in a clean container or virtual machine, allowing them to test every commit while instantly notifying them if a pipeline fails, allowing for quick fixes to errors and products heading to market faster.
Who's using it: Facebook, Segment, Spotify, Kickstarter, GoPro, Percolate.
Founded: 2011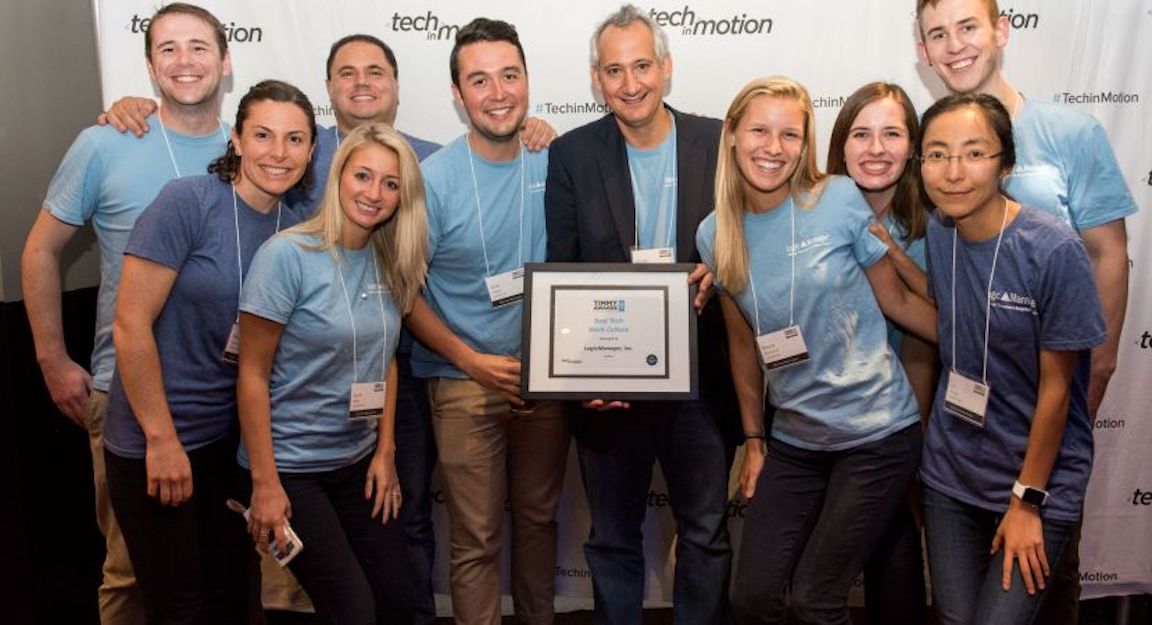 What they do: LogicManager creates enterprise risk management software the helps companies anticipate problems and quickly decide solutions. The company helps governments, banks and educational institutions manage their risks and maintain their reputations.
Who's using it: Rutgers University, Goodwill and the YMCA.
Founded: 2005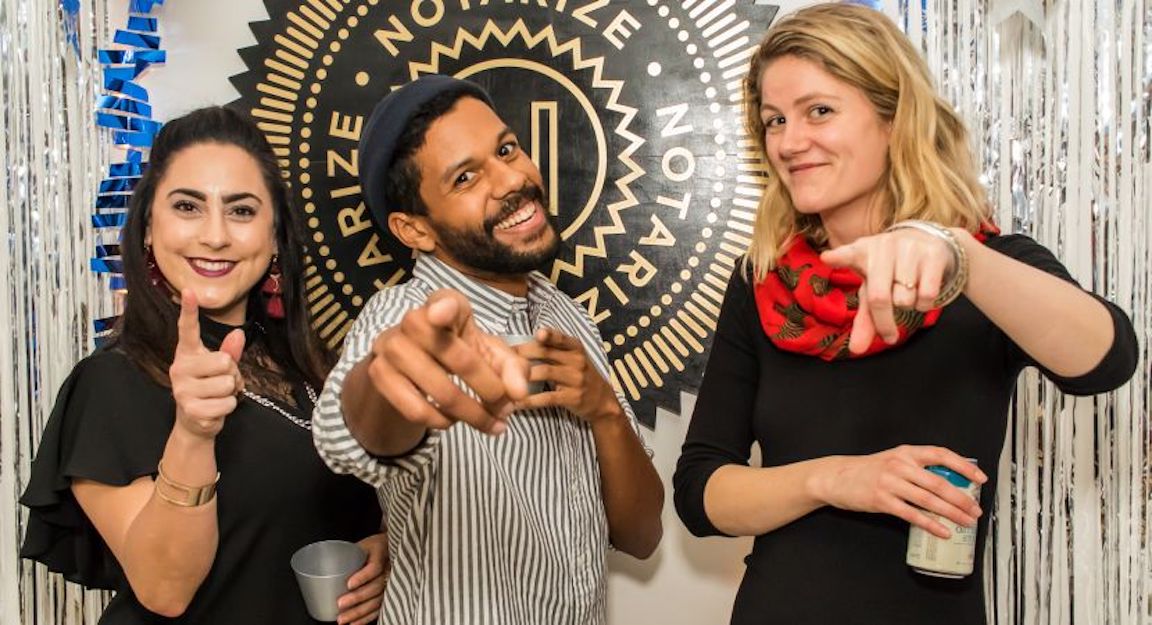 What they do: Notarize is a virtual, on-demand notary platform that offers 24/7 access to notarization. The company allows for anyone to upload their legal documents, connect online with a trusted notary and sign their most important documents, all from the comfort of their home.
Who's using it: Over two thousand businesses trust Notarize.
Founded: 2015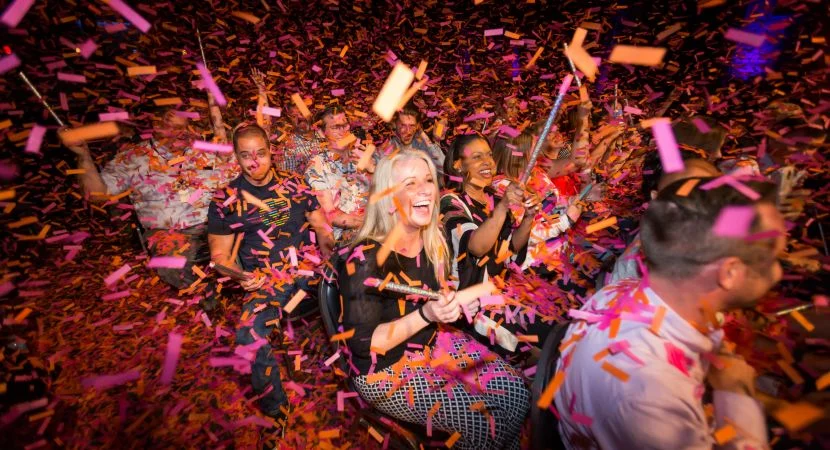 What they do: Pluralsight provides developers, IT engineers, and other tech professionals with an e-learning platform designed to help them elevate their skills in their industries. With courses designed to instruct in Python coding, virtualization, big data, penetration testing and other tech skills, Pluralsight offers tech professionals the opportunity to expand their knowledge and cultivate a more holistic skillset.
Who's using it: Home Depot, Acxiom, Fujitsu, VMWare, Aveva.
Founded: 2012

What they do: Yesware is an all-in-one sales acceleration platform that helps salespeople connect with prospects, track engagement and close deals.
Who's using it: Dyn, Mimeo and CloudLock
Founded: 2010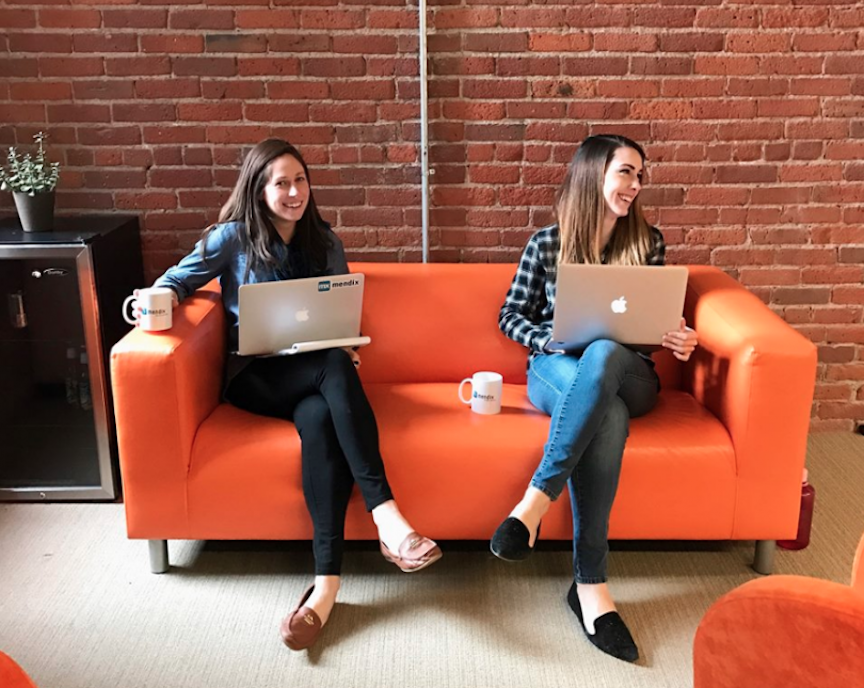 What they do: Mendix enables businesses to develop their own mobile and web applications quickly. Because Mendix requires very little coding, building and deploying apps becomes efficient and can be completed by a range of team members regardless of coding experience.
Who's using it: ING, Liberty Mutual, The Boston Globe and The University of Pennsylvania
Founded: 2005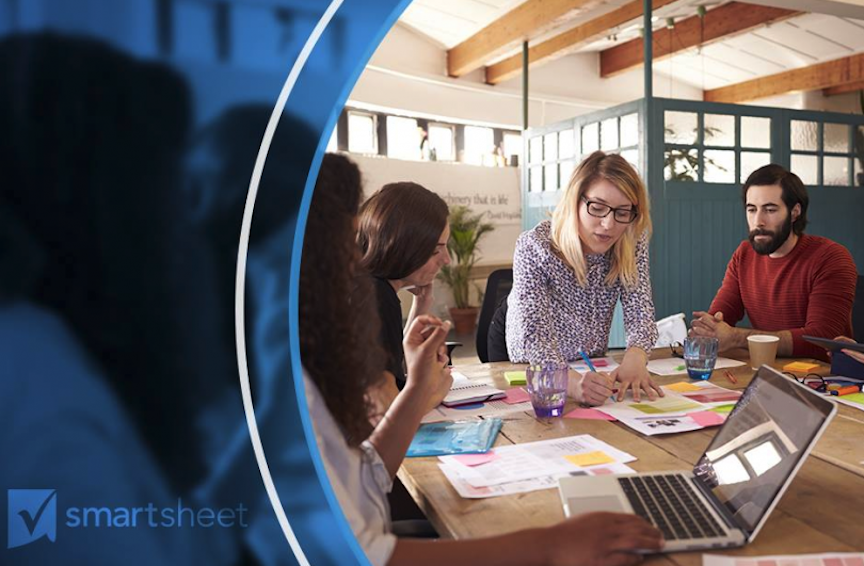 What they do: Smartsheet offers software for collaboration tools and solutions. The platform enables organizations to plan, track and automate their work, implementing ideas into action quicker and more efficiently.
Who's using it: Netflix, Cisco, Behr and Hilton.
Founded: 2005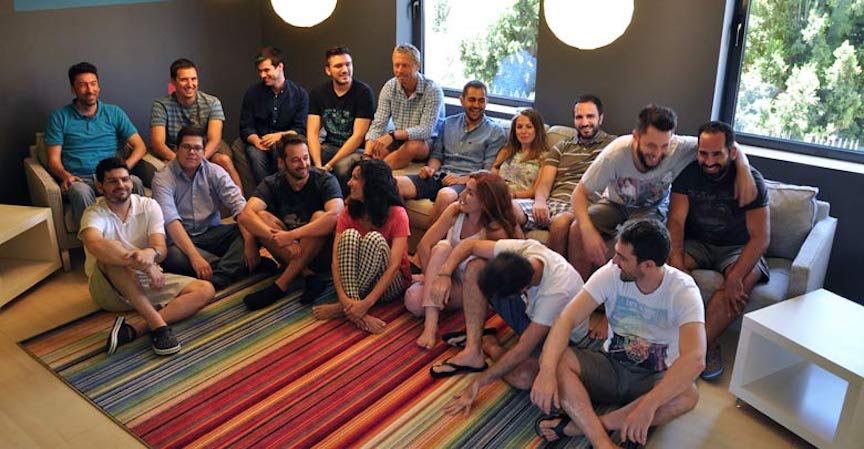 What they do: Workable helps small and medium-sized businesses manage their recruitment process with simple tools to promote jobs online, review candidates and schedule interviews.
Who's using it: Lyst, AREA 17 and Intercom
Founded: 2012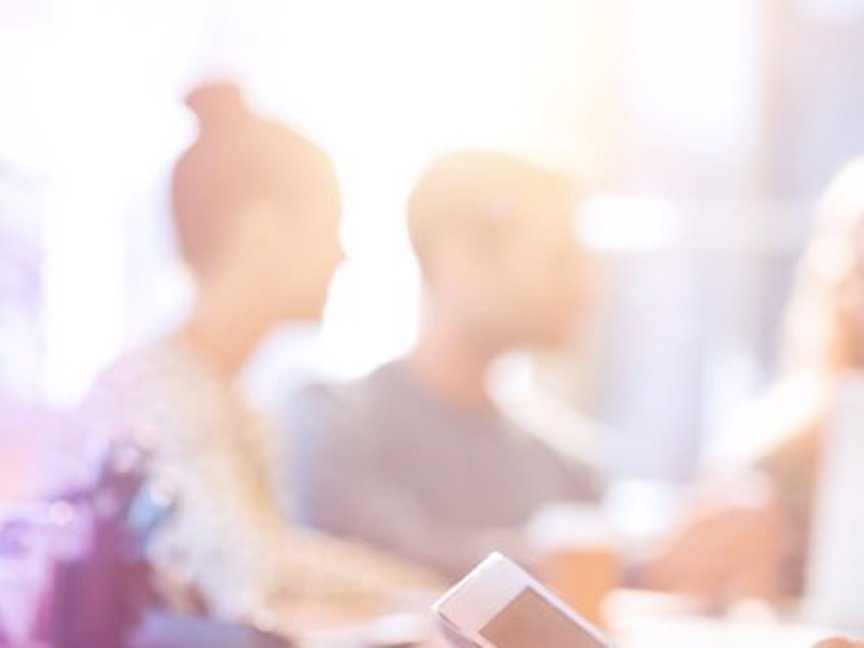 What they do: Midaxo provides a streamlined mergers and acquisitions process using a data-driven software platform. The company's platform provides collaboration, pipeline management and due diligence tools to make sure the acquiring team is all on the same page.    
Who's using it: Philips, HP and Danfoss.
Founded: 2011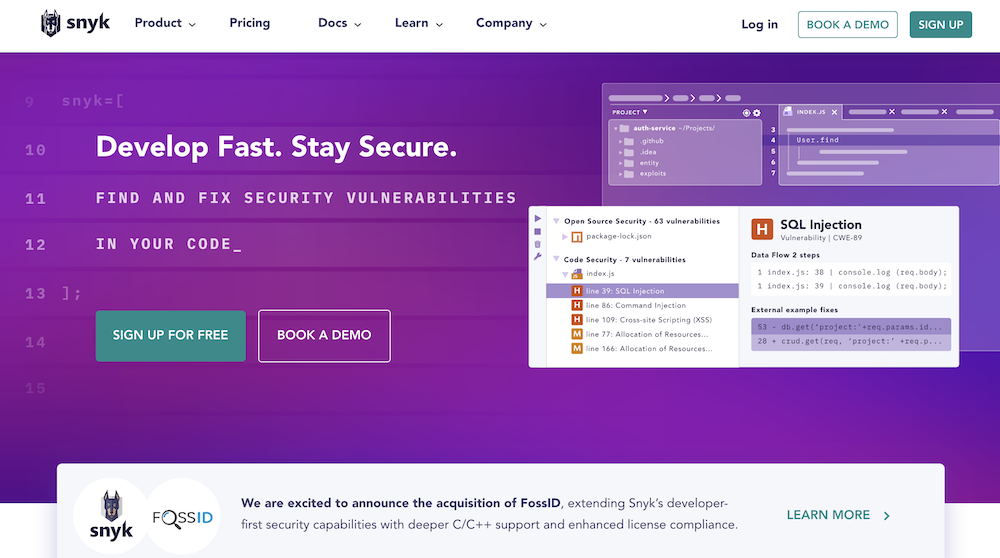 What they do: Synk produces a suite of products and platforms that allow developers and cloud-first organizations to prioritize security when working in any environment. From open source, code, container and infrastructure-as-code products that help teams find and fix vulnerabilities in real time to the company's Cloud Native Application Security platform that secures all components of cloud native applications through a single platform, Synk ensures developers can build applications that scale securely and effectively.
Who's using it: Salesforce, Reddit, Pearson, Red Ventures, Overstock and Skyscanner.
Founded: 2015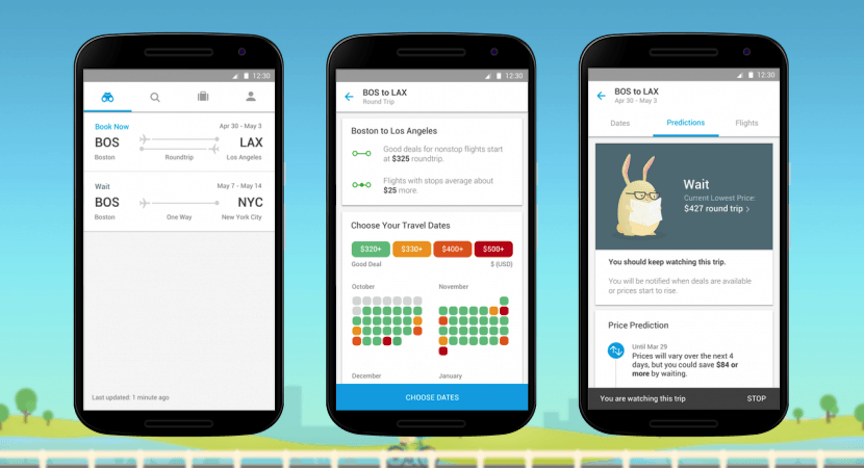 What they do: Hopper is a mobile app that lets users search, track and book flights at the optimal time to save money. Since its launch, Hopper's algorithms have archived and analyzed trillions of flights to predict lowest-cost booking times.
Who's using it: Business travelers, families and anyone looking for lower flight prices.
Founded: 2007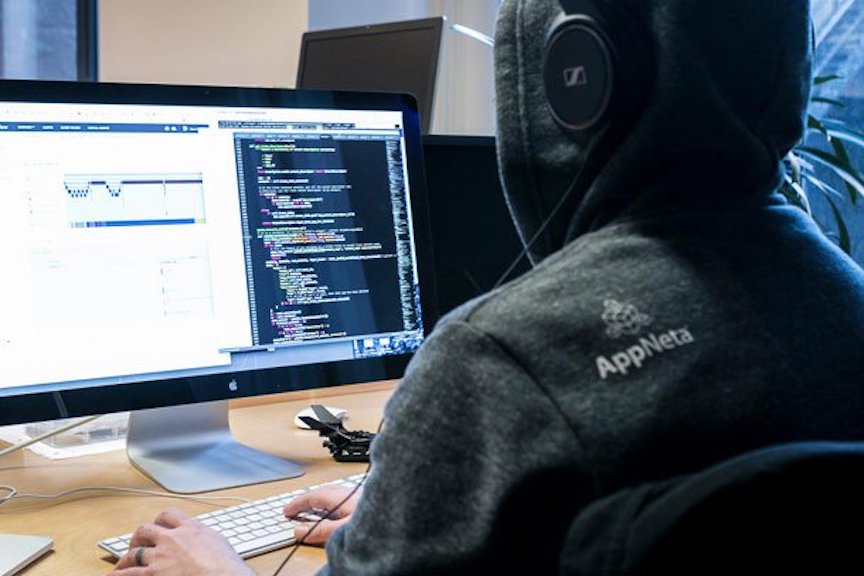 What they do: AppNeta is an app performance monitoring company with solutions for apps you develop, SaaS apps you use and networks that deliver them.
Who's using it: eBay, Citrix, National Instruments and athenahealth
Founded: 2000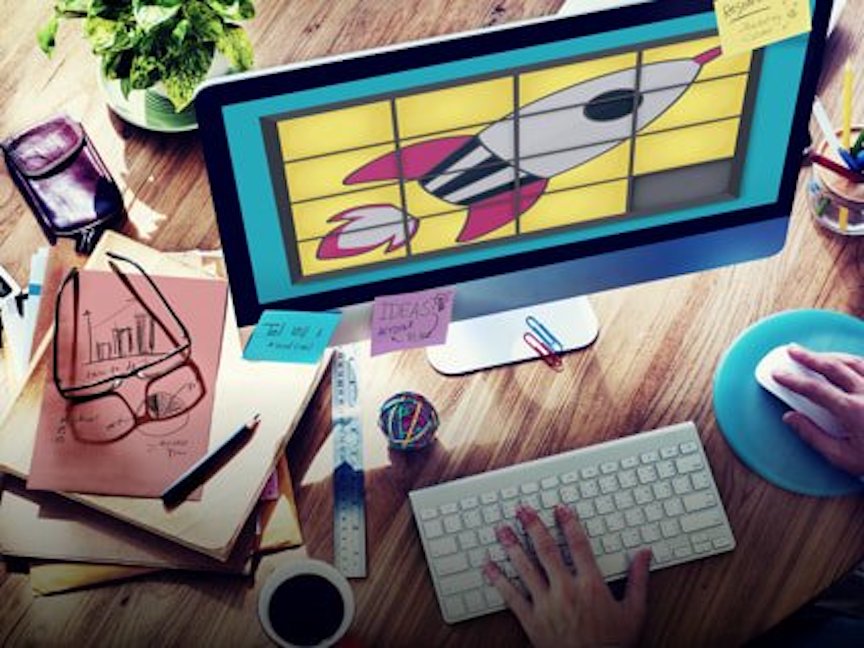 What they do: Bison provides users with relevant news coverage and complete fundraising datasets for the private equity and venture capital market.
Who's using it: Five Points Capital, SV Life Sciences and Greenspring Associates
Founded: 2011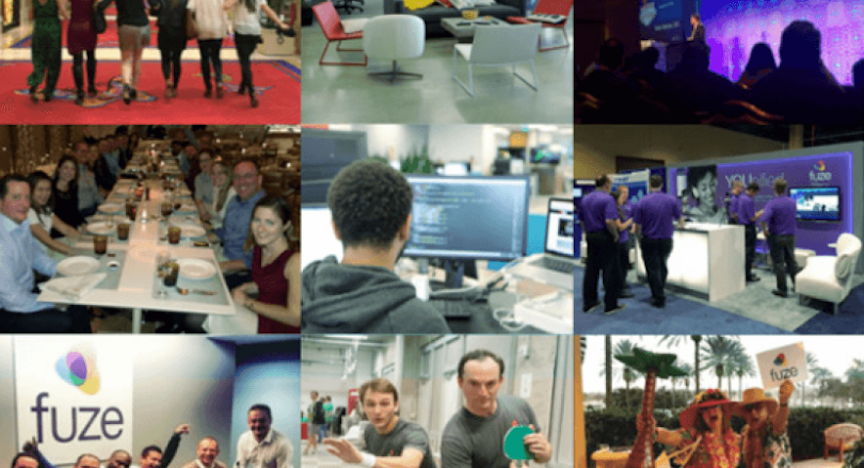 What they do: Fuze is a global communication platform combining video, collaboration, voice and messaging on a single interface. Designed to power the workplace, Fuze solutions are completely cloud-based, enabling users to collaborate and work from any device.
Who's using it: AP, National Geographic, careerbuilder, Groupon and ThoughtWorks
Founded: 2006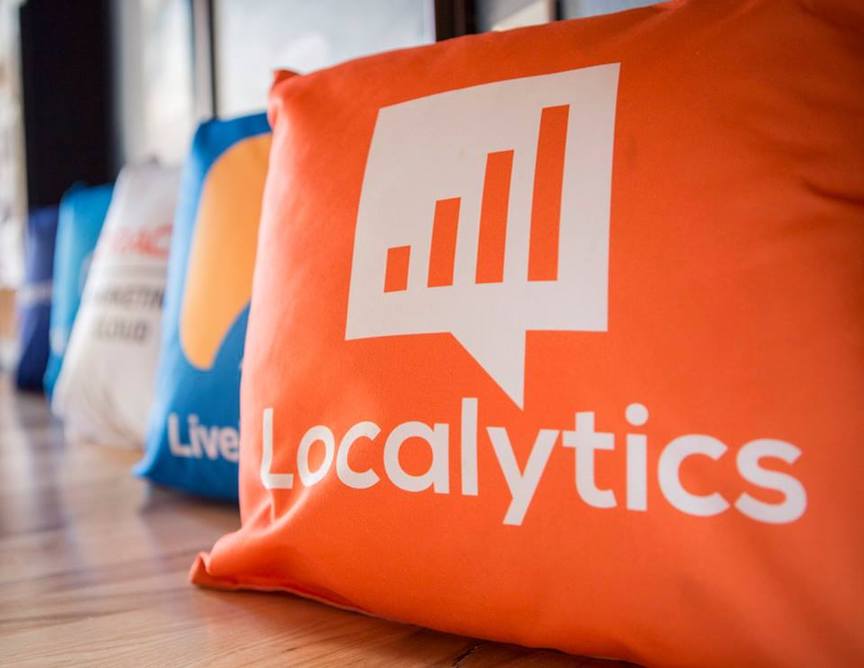 What they do: Localytics is a mobile engagement platform for mobile and web apps.
Who's using it: Microsoft, ESPN, Tumblr and Rue La La
Founded: 2009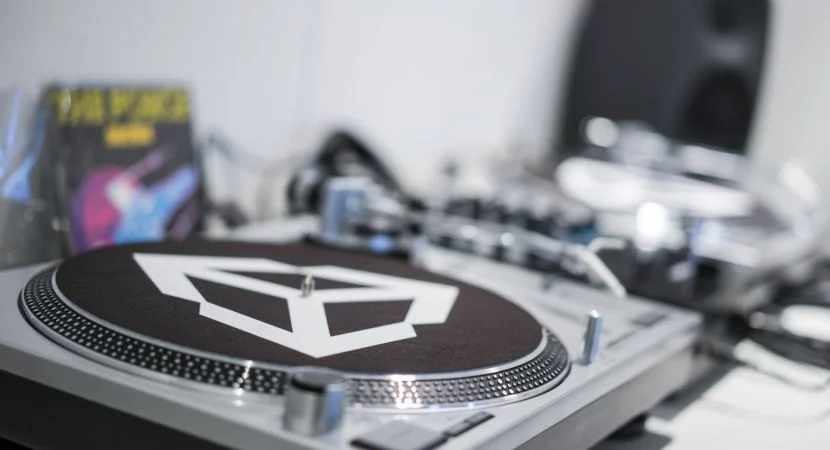 What they do: Unity Technologies provides digital creators with a platform for designing real time 3D projects, helping everyone from automotive companies to game designers build the products and prototypes they need to be successful.
Who's using it: Mortensen, Relative Worlds, Autoliv, Volkswagen.
Founded: 2004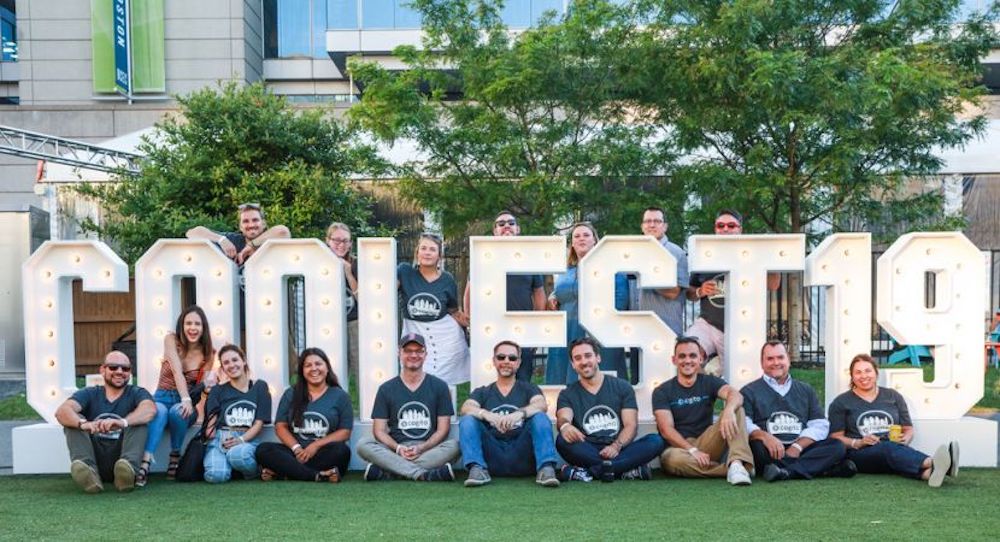 What they do: Cogito uses artificial intelligence to drive better phone interactions for sales and customer service teams. The Cogito software platform performs in-call voice analysis to provide real-time guidance that helps the caller better engage with the customer. The platform takes into account tone, energy levels, empathy and even pace to help sales and customer service teams have the optimal calls with customers.   
Who's using it: Humana, MetLife and four of the top five US health insurers.
Founded: 2007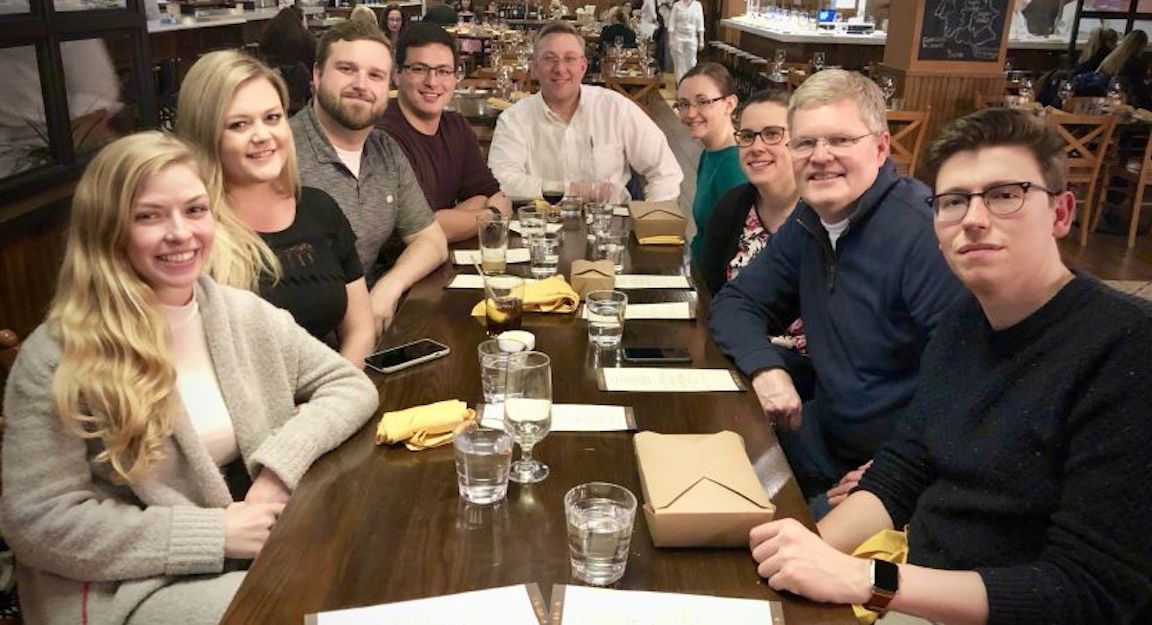 What they do: CloudHealth Technologies takes a complicated idea like the cloud and simplifies it. The CloudHealth platform is able to gather a business's vast amount of data, consolidate it, build the data into easily understandable reports and offer solutions to any problem. Companies can use the technology to make better holistic business decisions.
Who's using it: Pinterest, Dow Jones and Skyscanner
Founded: 2012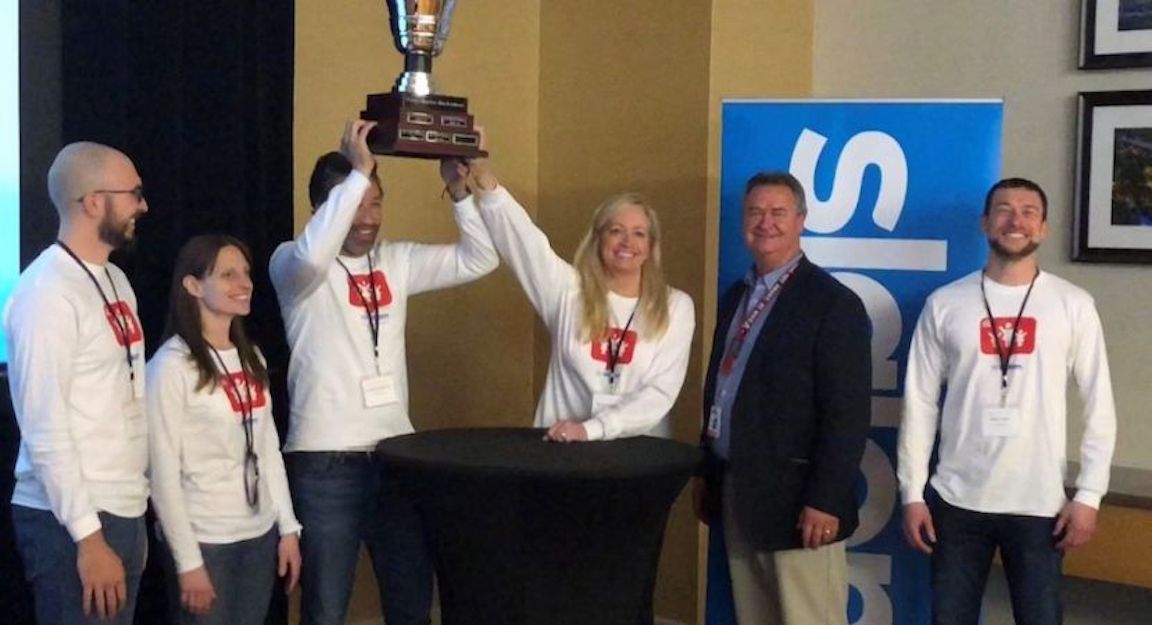 What they do: Slalom helps businesses solve their most-pressing issues through consultations on customer experience, technology, business strategy and analytics. The firm has a partnership with over 170 technology companies to help infuse the latest tools into each personalized strategy.
Who's using it: Hyatt, Atlanta Public Schools, eBay and REI.
Founded: 2001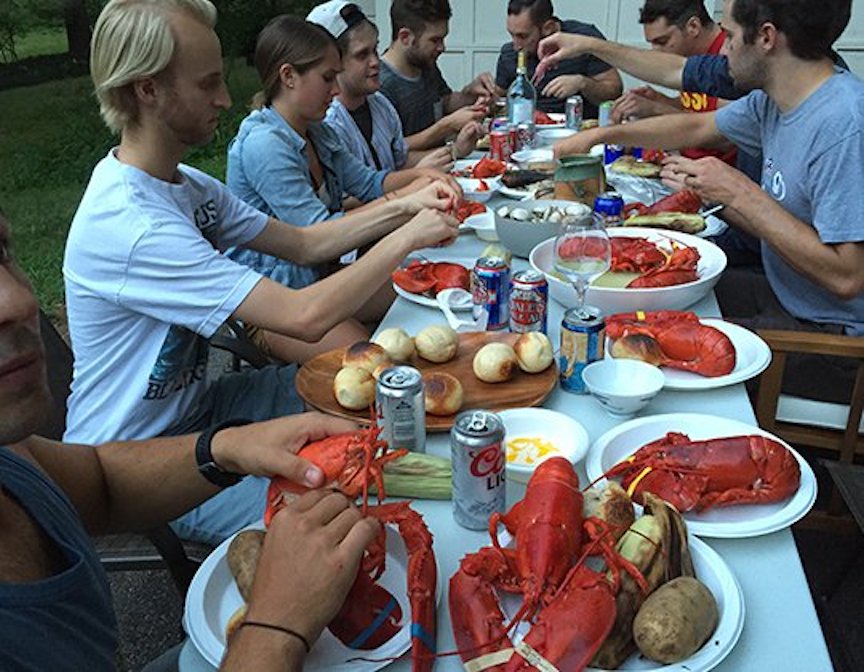 What they do: FareHarbor's reservation booking software is built for businesses in the activity and tourism industry. The young company has already expanded to five offices across five time zones.
Who's using it: More than 3,500 businesses, large and small
Founded: 2013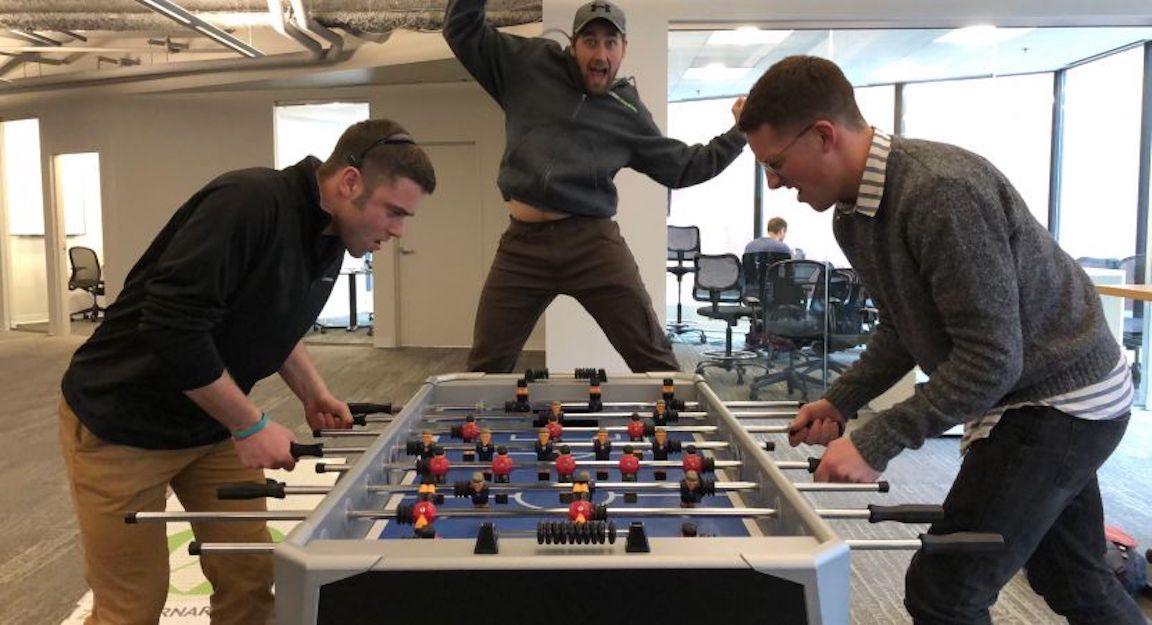 What they do: Rogue Wave Software builds cross-platform development tools and enterprise solutions. The company's software tackles complex application issues across the healthcare, government, entertainment and technology industries. Over 2000 companies use Rogue Wave software, which has 15 offices across the globe.
Who's using it: Verizon, Samsung, Toshiba, and Canon
Founded: 1989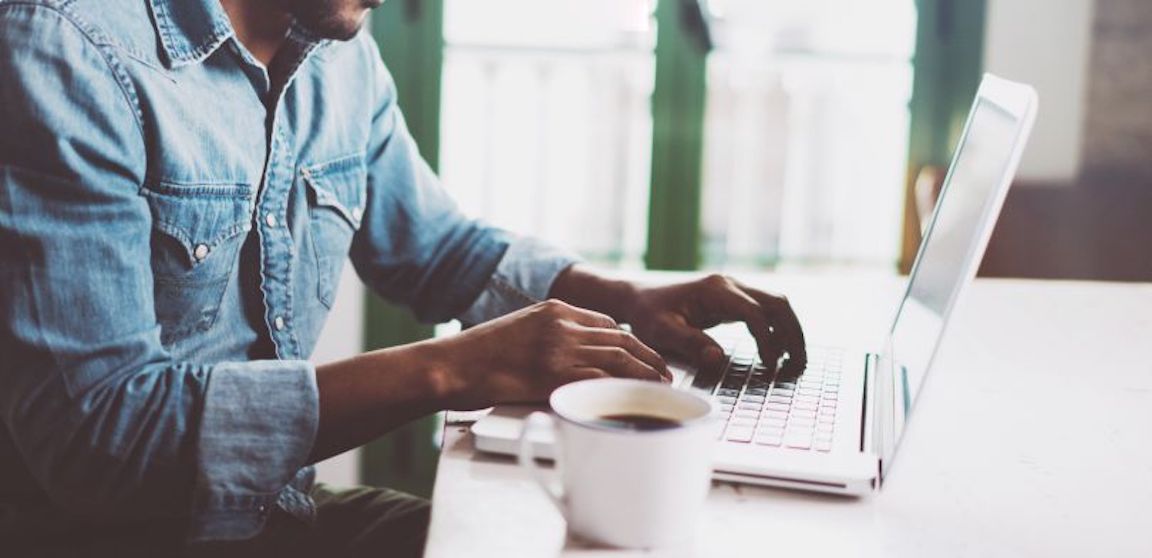 What they do: CA Technologies creates IT management software that works with a variety of operating systems and platforms. Many industries including retail, financial services and automotive use CA Technologies to digitally customize their business through solutions like API management, automation, continuous testing and DevOps. 
Who's using it: Toyota, CNN and L'OREAL. 
Founded: 1976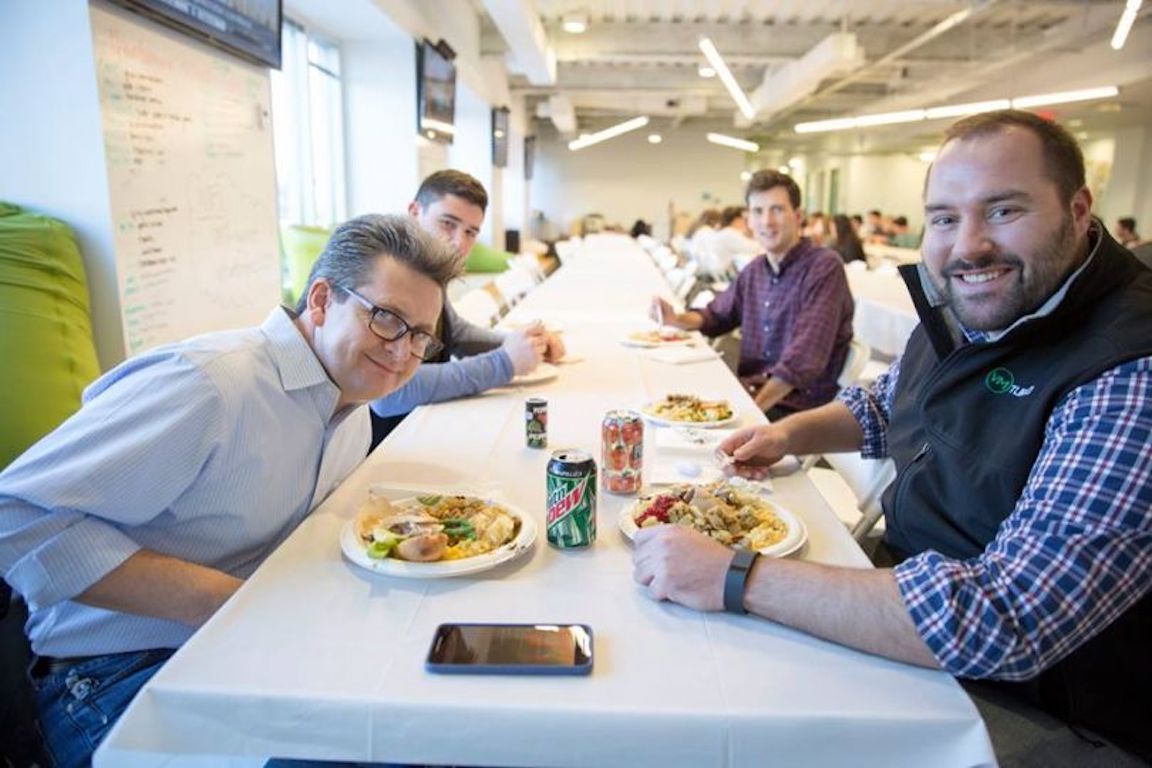 What they do: Turbonomic is an autonomic platform that gives diverse environments the ability to self-manage cloud application performance. The rapidly growing company has accrued over 100,000 customers since its 2010 launch, many of them prominent financial institutions, retail brands and service providers.
Who's using it: NASA, NCAA, AT&T, ESPN, Honeywell, Sotheby's, Coca Cola and IBM
Founded: 2008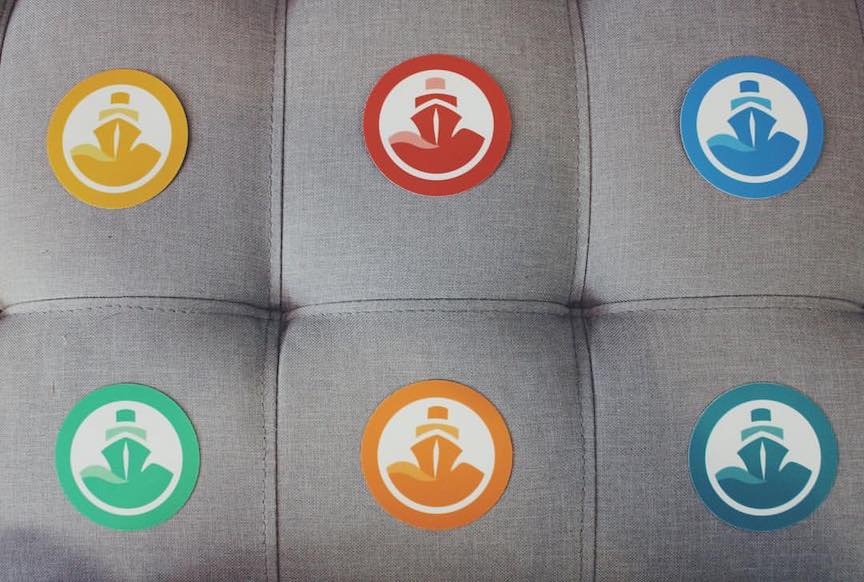 What they do: Codeship is a continuous delivery platform that automatically releases software multiple times a day, reducing the risk of bugs and enhancing innovation.
Who's using it: LendingCrowd, Bannerman and Invision
Founded: 2011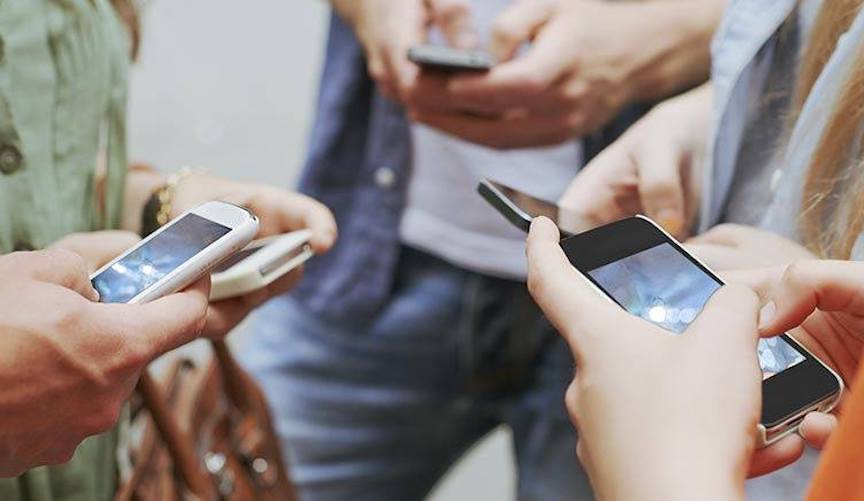 What they do: Akamai is the leading provider of cloud services for helping organizations provide secure and high-performing user experiences on any type of device.
Who's using it: Adobe, Airbnb, American Idol, Audi, Autodesk and Boston Scientific
Founded: 1998

What they do: LogMeIn provides SaaS-based remote connectivity, collaboration and support solutions for businesses and consumers. The company's suite of available tools helps companies create connected products, manage valuable data and engage more closely with customers. In July 2016, LogMeIn announced a $1.8 billion merger with a division of Citrix Systems Inc. that would triple its size overnight, creating a Boston software firm with nearly 3,000 employees and more than $1 billion in annual revenue.
Who's using it: General Electric, Hewlett-Packard, and Asurion
Founded: 2003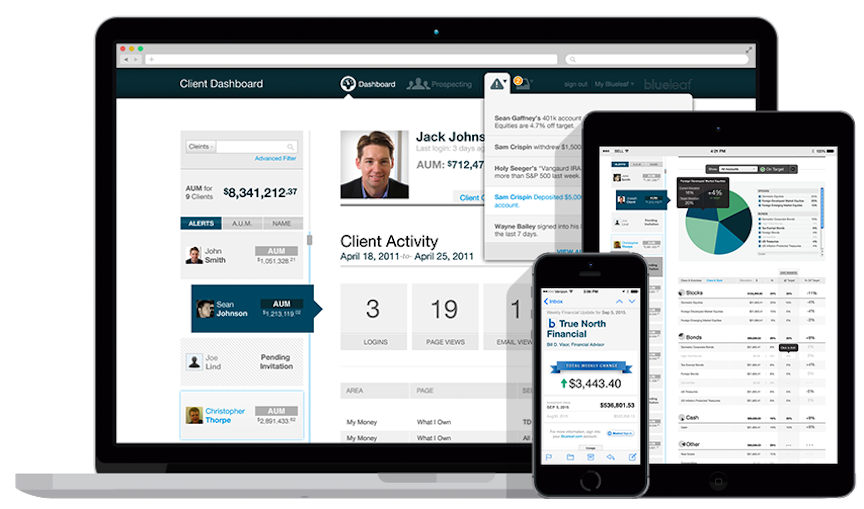 What they do: Blueleaf's platform simplifies wealth management workflows, giving users access to data, document sharing, account aggregation, client engagement technology and financial planning tools.
Who's using it: Bank of America, Fidelity Investments and Vanguard
Founded: 1999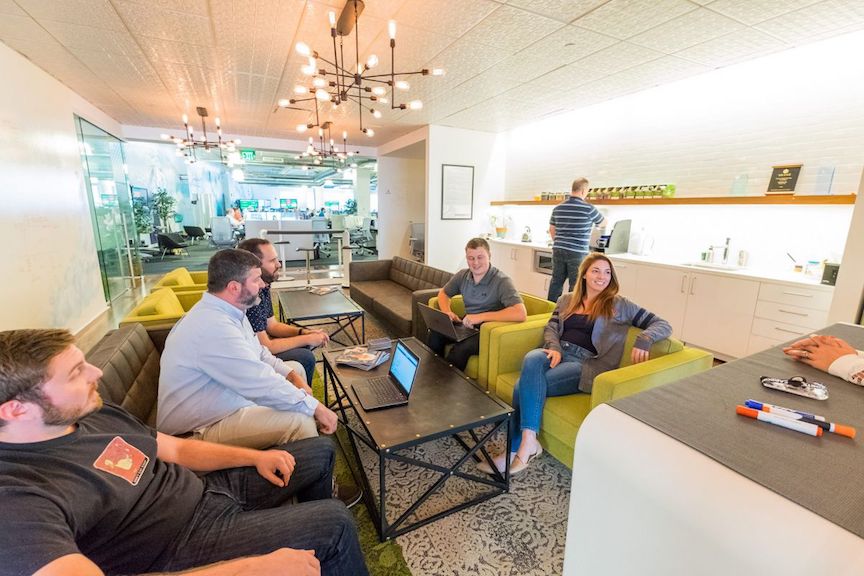 What they do: Carbonite offers cloud and data protection that includes advanced backup, rapid recovery and anywhere access for businesses or individuals.
Who's using it: RE/MAX Professionals Realty, Winn Brown Law Firm and Watertown Dental
Founded: 2005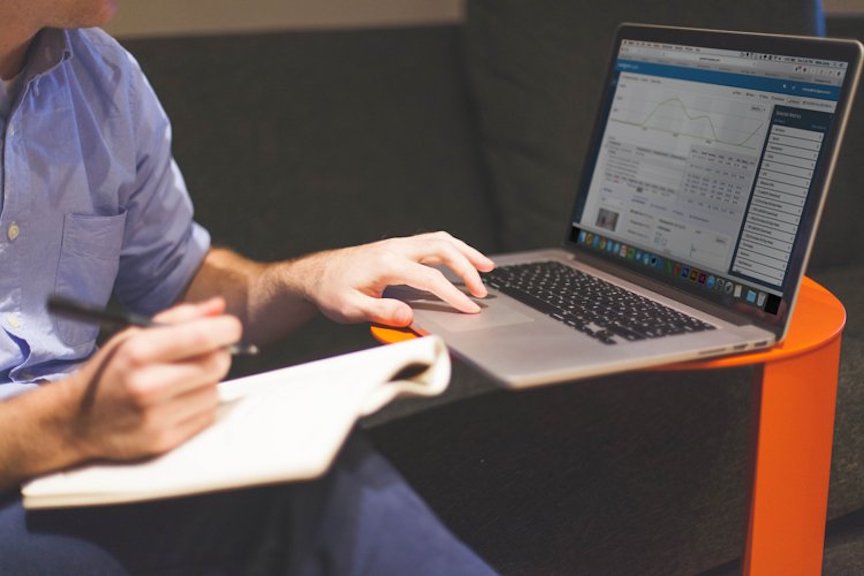 What they do: Nanigans provides advertising automation software that powers some of the world's top in-house performance marketing teams.
Who's using it: Rue La La, Wayfair and Zynga
Founded: 2014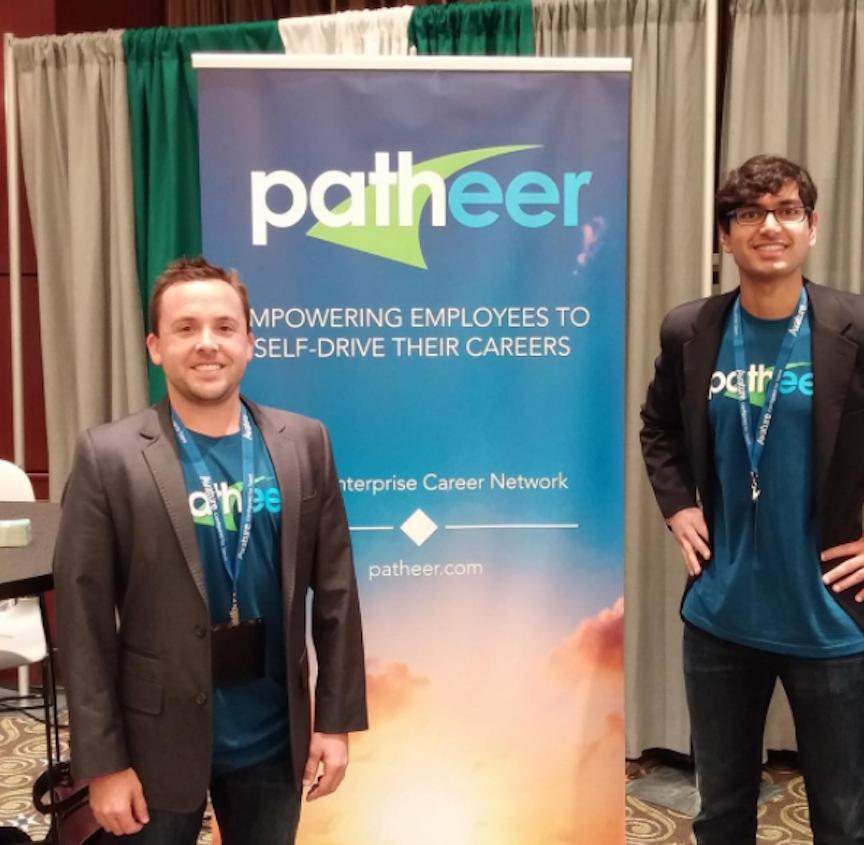 What they do: Patheer is a skills development platform that helps organizations leverage data analytics to deliver an insight into their employees' current skills, gaps, possibilities and aspirations.
Founded: 2013

What they do: Tripleshot helps institutional asset managers buy and sell equity securities more effectively in rapidly changing markets.
Who's using it: Capital Research and Management and Brandywine Global Investment Management
Founded: 2011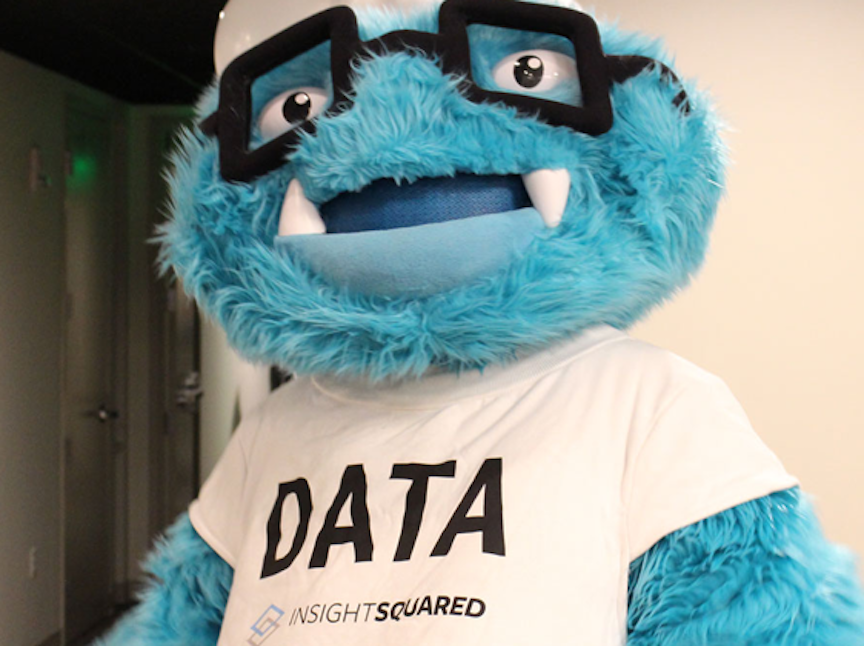 What they do: InsightSquared is a sales performance analytics solution that provides reports on every major sales metric. Unlike spreadsheets, InsightSquared has visual-heavy, maintenance-free reports and dashboards that provide a unique lens into real-time sales results.
Who's using it: Fuze, Optimizely, Veracode and WhiteHat Security
Founded: 2010