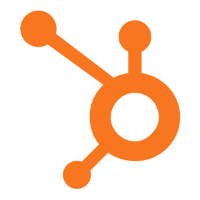 Writer/Editor Sales Blog
The HubSpot Content Team is growing quickly and redefining what it means to produce and distribute digital content. Millions of people read our blogs every month, and we're looking for a Writer / Editor who can propel our growth on our Sales blog.
The Writer / Editor will be responsible for consistently creating, sourcing, and editing interesting, helpful blog posts that help the team grow awareness of HubSpot's sales thought leadership. This person will also analyze data, spot interesting trends, and help conceptualize and execute cutting edge promotional, SEO, CRO, and growth marketing strategies.
The right candidate will care deeply about quality writing and solving for results, crave constructive feedback, and thrive in an environment of change.
RESPONSIBILITIES
Research and write multiple quality blog posts to hit aggressive, daily deadlines.

Use data to uncover and identify high-performing post topics and formats.

Write blog posts that perform well in search, on social, via email, and other digital channels (and can tailor their content promotion strategies to succeed on each platform).

Work closely with other teammates to vet ideas and produce quality content in multiple formats beyond text-based content (infographics, SlideShares, ebooks, reports, videos, tools, etc).

Run editorial calendar when needed.

Manage internal and external contributors when needed and foster harmonious working relationships.
QUALIFICATIONS  
1-4 years professional experience writing and editing blog posts or other content for the web, demonstrated with writing samples and/or a portfolio of work.

Comfort with collecting and analyzing data to continuously improve work and grow traffic.

Exceptional writing skills, including the ability to adapt your tone of voice for various audiences and media formats.

Sales subject matter expertise, or a willingness and defined strategy to become a subject matter expert quickly.

Insanely high attention to detail. Errors, typos, and inconsistencies make your skin crawl.

Plays nice with others -- knows how to work well with internal and external stakeholders to achieve mutual goals.
Read Full Job Description