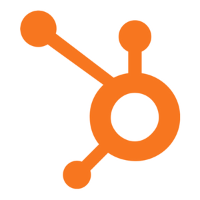 Web Strategy Project Manager
If you're a web savvy collaborator who loves bringing new ideas to reality, on time, on budget, and with project management pizzazz, then we should talk.
On the Brand & Buzz (B&B) team at HubSpot, we're very lucky to have a team of designers and developers who are constantly inventing on hubspot.com. They work with a team of conversion rate optimization (CRO) specialists and other marketers to build a web experience that brings the brand to life and achieves measurable business goals. To make these great things happen, we need someone who can take each project - large and small - and manage the process and people working on it, from start to finish.
Description
The Web Strategy Project Manager at HubSpot is responsible for prioritizing requests, understanding business requirements, and running web development projects from kickoff through delivery - overseeing conception, strategy, UX design, visual design, copywriting, web development, localization, and quality assurance (QA) - and occasionally additional layers, as well.
The Web Strategy Project Manager reports to the Senior Project Manager under the Vice President of Brand & Buzz, working in close partnership with the Director of Web Strategy.
With strengths in website project management, the Web Strategy Project Manager also plays a meaningful role in the strategic development of hubspot.com. As a member of the larger Marketing Team, this role requires a high level of organization, sociability, creativity, resourcefulness, and marketing acumen. You don't need coding skills, but an understanding of how a Content Management System (CMS) works will help.
Lastly, as part of the continuous evolution of the Project Management group, you'll be expected to bring recommendations for how to grow the capabilities of the group, optimize project workflow, and review/recommend new software solutions.
Responsibilities:
Manage multiple concurrent projects from beginning to end, including coordination of resources, meetings, and feedback

Develop internal processes and integrate the use of best-in-breed tools for tracking all incoming and concurrent projects across the queue

Partner with the HubSpot Localization team to develop the optimal website localization process, from defining workflows to evaluating localization software applications

Establish the scope and timing of web projects based on strategic business priorities and important metrics

Gather internal client partner requirements and specs to guide designers and developers and ensure the proper web analytic capabilities are implemented

Set and communicate realistic deadlines to team members, and ensure all projects are on track, on time, and within budget

Assure the quality of web pages by establishing and seeing through QA testing

Build tight-knit relationships with partners across the organization, earning a reputation as website consultant and project facilitator
Requirements and Relevant Experience:
At least 3-5 years of project management experience working with web designers and developers

Excellent and effective communication skills across multiple teams and levels

Ability to handle multiple priorities, projects, and people at once, many with converging deadlines

Keen attention to detail and accuracy

Inventive when solving problems and resourceful in finding answers when information is not readily available

Ability to adapt quickly to changing priorities in a fast-paced environment
Other Desired Skills and Experience (Not required, but these are a "plus"):
Experience running localization of web properties in three or more languages

Hands on experience with translation management systems and services

Understanding of design driven projects with a focus on user experience needs

Basic familiarity with web principles and content management systems
Who Would Thrive:
A natural organizer who enjoys tracking details and is passionate about the big picture

A strategic thinker with a track record of exceeding business goals such as website conversion rates and web traffic

A technology geek who will master project management software and look under the hood of the CMS

A creative mind with a knack for translating business requirements into clear direction for designers and developers

A diplomatic taskmaster with Jedi Mind Trick capabilities for moments of conflict and disagreement
About HubSpot
HubSpot is on a mission to help businesses grow globally. Thousands of customers worldwide use HubSpot inbound marketing and sales software to transform the way they attract, engage, and delight customers. Through its unique approach to company culture, HubSpot has also redefined how people work and live. Our commitment to autonomy, flexibility, and transparency prompted the creation of our Culture Code, which has gone viral, amassing more than 2M views. Ensuring that our customers and employees are continually growing and learning has helped make HubSpot a Best Place to Work in the eyes of Glassdoor, Fortune, Entrepreneur, Inc. The Boston Globe, and the Boston Business Journal. Founded in Cambridge, MA in 2006, HubSpot has offices in Portsmouth, NH; Dublin, Ireland; Sydney, Australia; Singapore; Tokyo, Japan; and coming soon to Berlin, Germany.
Read Full Job Description