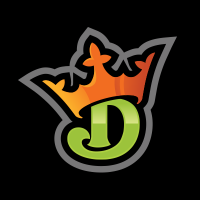 VIP Revenue Manager
DraftKings is a leading sports entertainment brand that creates the most exciting digital sports competitions and experiences on the planet. Our goal is to transform the way fans experience sports. Our mission is to make sports better – and make better sports fans – by bringing them closer to the games they love. We are the signature tech startup of our generation in Boston.
We are seeking a VIP Revenue Manager who will oversee and manage our high-volume player revenue, the health and sustainability of the game economy, and customer retention activity for DraftKings most highly engaged fans.
DraftKings is looking for an experienced, analytical manager who can manage to results, while sustaining exceptional levels of customer focus. You must have a deep insight into the fantasy sports player, and comfort around what constitutes a healthy and thriving peer-to-peer game economy. We seek an influential marketing leader who is capable of working cross functionally to strategize and implement a customer-centered treatment plan. You will carefully balance needs to meets KPIs objectives for your segment, while sustaining at all times a healthy site economy and an amazing customer experience.
You will be responsible for developing strategy and optimizing ROI from resources across the organization to deliver on goals, including working closely with Marketing Analytics, CRM Channel Marketing, Customer Support teams, Product, and others. You will own a specific segment of players and their end-to-end experience with DraftKings, aspiring to create strong brand loyalty and advocacy. You will meticulously manage the treatments executed on your player segment, and report weekly on the performance of your segment across all key areas. This individual will set tangible goals with their hiring manager to build towards a director level position following a formal review period.
Responsibilities
Oversee performance of DraftKings highest engagement players, ensuring that the VIP segment meets and exceeds goals for customer retention and revenue

Ensure economy health and sustainability of site economy across all key measurements

Develop and deliver on customer experience that will drive high levels of brand advocacy and satisfaction

Partner with analytics to drive forward DraftKings' learning agenda on VIP; interpret data, analyze results, and provide ongoing reports and business insights

Create and maintain KPI reports and dashboards for DraftKings highest engagement customers

Direct all marketing and support activity through all channels to ensure customer-appropriate marketing and 1-1 services are delivered

Deploy marketing and retention spend into proven treatments, while continuously testing to find new treatments that perform

Identify, analyze, and interpret trends or patterns in customer behavior

Develop and evolve a system for lead generation and treatment for the VIP team

Represent the segment in continually fine-tuning DraftKings loyalty and rewards programs
Qualifications
4+ years of relevant experience

Experience managing small teams

Exceptional customer insight and awareness of the DFS player and DK product suite

Exceptional understanding of DFS economy and health drivers

Experience with analytics tools, data modeling and segmentation techniques

Knowledge of and experience with reporting tools, databases (SQL etc.), and advanced knowledge of Excel

Strong analytical skills with the ability to collect, organize, analyses, and disseminate significant amounts of information with attention to detail and accuracy

Strong sales management/finance experience with a track record of managing a six figure budget or more

Experience with queries, report writing and presenting findings

BS Degree in a relevant field
Preferred
Experience using Salesforce or an equivalent CRM platform

Experience with peer to peer games platforms and economies
Read Full Job Description