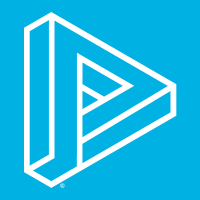 UI/UX Designer
UI/UX Designer
Do you love understanding how customers interact with products and use a product to serve their customers? Do you hop out of bed every morning excited to translate your insights into an intuitive and delightful user experience? If you love all that and working with the product and engineering teams to deliver the best solutions possible to customers, we'd like to talk.
There are a ton of tech companies looking for talented UI/UX Designers … here's why you should consider Placester. Our entire business is about turning an unpleasant and completely static user experience (the MLS) into something customizable for our customers (agents and brokers), and something usable and intuitive for their customers (home buyers). You'll be collaborating with multiple product and engineering teams to innovate in the product and improve the experience of one of the most memorable experiences of someone's life - buying a home!
Interested? Here's what we need:
2-5 years of direct UI/UX Design experience, preferably in a quick-moving SaaS company (preferred).

Fluent in the fundamentals of design (layout, color, space, balance & typography).

Customer and user advocate. You need to understand our customers, their businesses, their pain points, their users and their users' pain paints, then translate it into intuitive designs.

Collaborative. You'll be marrying the needs of our customers (and their customers) with the vision of our product managers and the requirements of our engineers.

Comfortable with ambiguity. We're building out our product and product organization, so if you are more comfortable with lots of structure or leaning into a playbook to plot the path forward, this won't be the right fit.

Passion. We want people who's passion for their craft is flat-out contagious.

Awesome work ethic. Start-ups aren't the right place for everyone. There's a ton of opportunity, but a lot of work involved in building a company for the long haul.

Experience with Sketch, Invision, Adobe Cloud, Craft and Icon Jar preferred.
If this sounds like you, give us a holler! We'd love to chat more!
Read Full Job Description