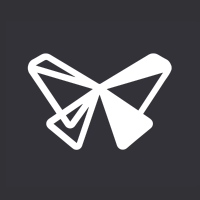 Technical Sourcer
Our People Operations team focuses on building a culture where the best people can do their best work. From electrical engineers to customer support engineers, from software developers to operations and logistics specialists, we are building a company so talented and diverse that we can tackle any challenge.
Our recruiting team is small, focused, and works across all functions at Formlabs. We need you to find and engage excellent technical prospects, partner with recruiters and hiring managers, and seriously ramp up our hiring for the engineering team. Your work will directly impact the growth of our engineering organization. We're looking for someone who can not only find the needle in the haystack but also the elusive haystacks in the first place!
If you're creative, focused, and passionate about connecting engineers to meaningful work, we want you to join our People Operations team as our first Technical Sourcer.
The Job:
Fill the funnel for our hardware, software, and materials engineering roles

Develop targeted profiles to create an effective and efficient search process

Leave no stone unturned in your methodical search for the best engineering talent
You:
A technology nerd at heart who is genuinely curious about the work that people do

Excited to connect a wide range of engineers with fantastic opportunities

1-2 years experience in a recruiting-related role for a technical company

Fluent in traditional sourcing strategies – and excited to be creative in your tactics

Methodical, analytical, and persistent in your approach to filling roles

Extremely detail-oriented and willing to go down rabbit holes to find unique people

Highly self-motivated and driven to execute on short timelines with competing demands

Ready to jump in and work on a huge variety of engineering roles!
Bonus:
Experience with full cycle recruiting

Familiarity with Greenhouse (ATS)
We are an equal opportunity employer and value diversity at our company. We do not discriminate on the basis of race, religion, color, national origin, gender, sexual orientation, age, marital status, veteran status, or disability status. Even if you don't check every box, but see yourself contributing, please apply. Help us build an inclusive community that will change the face of 3D printing.
Read Full Job Description