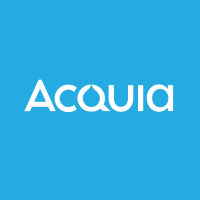 Technical Project Manager/Service Architect
Acquia is transforming the digital strategies of companies all over the world with our open cloud platform. We are passionate and relentlessly committed to helping our clients create digital experiences that are more relevant, personalized, and built for a fast-changing, always-connected, mobile-first world. Headquartered in the US, we have been named as ​one of North America's fastest growing software companies as reported by Deloitte and Inc. Magazine, and have been​ rated a leader by the analyst community and named one of the Best Places to Work by the Boston Business Journal. We are Acquia. We are building for the future of the web, and we want you to be a part of it.
The Support Innovations team works to continually improve the quality, efficiency, and consistency of customer service as delivered through the Customer Success (CS) organization. We work across Acquia functions as needed to identify issues and innovate solutions for meeting the needs of our customers and future growth of the business. We advocate for change and garner support for initiatives which we then manage to completion in collaboration with functional stakeholders and management at all levels.
The Service Architect will work with Support Leadership and other Customer Success leaders to help identify opportunities to improve Acquia's service delivery and then will assist with organizing and executing towards the desired outcome. Activities include:
Research and data collection

Process analysis

Advocacy and justification

Presentation and storytelling

Project organization and tracking

Collaboration and coordination with other departments

Implementation
The person ideally suited for this role has:
A curiosity and creative solutions approach to issues

Ability to organize a project into practical, doable phases

Construct and deliver a business case complete with functional and monetary justification

Build positive relationships and work with peers and management across functional and department lines

Sense of urgency when addressing issues

Strong communication and persuasion skills

Good negotiation and conflict resolution skills

An optimistic outlook that translates into a strong persistence in overcoming obstacles

Familiarity with Acquia's current technologies, products, and processes a plus

Travel, as necessary
Read Full Job Description