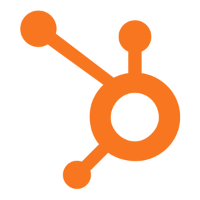 Services Manager
Hi. We're HubSpot.
HubSpot is the world's leading inbound marketing and sales platform. Over 18,000 customers in more than 90 countries use HubSpot's software, services, and support to transform the way they attract, engage, and delight customers.
A global company with offices in Cambridge, MA, Portsmouth, NH, Dublin, Ireland, Sydney, Australia, Singapore, and soon to be Tokyo, HubSpot transforms how organizations market and sell. Through its unique approach to company culture, HubSpot has also redefined how people work and live. Our commitment to autonomy, flexibility, and transparency prompted the creation of our Culture Code, which has gone viral, amassing more than 2M views. Ensuring that our customers and employees are continually growing and learning has helped make HubSpot a Best Place to Work in the eyes of Glassdoor, Fortune, Entrepreneur, Inc. The Boston Globe, and the Boston Business Journal.

If you are looking for a place where you'll tackle big problems alongside some of the most talented and dynamic people you've ever worked with, HubSpot might just be the place for you. Join us! #inboundjobs
Do you have a passion for building and developing teams who deliver best-in-class customer experience? If you're genuinely driven by the connections between customer delight, strategy, and the people it takes to deliver that one-on-of-a-kind service, then HubSpot needs a Services Manager like you.
On the Services Team, we're all about driving the long term success of our customers. You could say we're obsessed. Our teams are built and developed to deliver customized REMARKABLE experiences that help our customers reach their marketing and sales goals.
As a Services Manager...
You will:
Lead a group of 7-10 Services Team members who focus on the success of our customers

Serve as a coach and a leader for your team members

Build and maintain programs that contribute to our customers' long term happiness and revenue growth

Own the metrics important to your team's success

Anticipate your team's future needs and hire and develop them accordingly

Proactively identify opportunities for innovation and drive collaborative adoption across functions

Use your operational and financial understanding to build playbooks that run at scale

Support your team to help them learn, experience our culture, and achieve their individual career goals
Additionally, you:
Are a leader and a trusted resource for your team

Are committed to the development of others and are adaptable in your approach

Are a natural problem solver

Are organized with strong attention to detail

Are autonomous, pivot quickly, and can balance various responsibilities

Are comfortable and confident giving direct and constructive feedback

Have a strong customer gene and can successfully partner with many customer types
Read Full Job Description