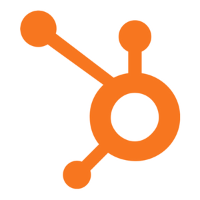 Senior Software Engineer, Email Services
HubSpot's email services team builds the infrastructure that customizes and sends marketing email for our tens of thousands of customers. We've more than doubled our volume in the last year -- we currently send over a billion emails a month. And our job doesn't stop once an email is sent -- we also process several billion delivery, open, click events a month that we surface to customers in real-time using Kafka, HBase, and ElasticSearch. We also work with other teams to fan out email event data to other HubSpot services so customers can view them in contacts and lists, all streaming in real-time.
As you might guess, that means that as HubSpot grows, we're facing a bunch of scaling challenges. We're looking for a talented software engineer to help us imagine and build the systems that help us get to multiple billions of sends and many billions of events a month as well as help us show more and more details to customers about the emails they send. Better internal tooling, alternative datastores, surfacing new information to customers - it's all on the table.
If you're:
Excited about working on big, real-time systems running at high volume

Well-versed about a variety of data stores and excited to learn more (Right now we use HBase and ElasticSearch, but don't have to.)

Proficient in Java or another modern, high-level programming language

Interested in thinking creatively about scaling and operational challenges
Then get in touch! We'd love to talk to you about our Email Services team. Prior email experience isn't needed -- most of our challenges are related to volume and scale and not the peculiarities of email.
On the HubSpot product team, apps are owned and developed by small, autonomous, cross-functional teams. You and your team set the goals, set the timelines, build the software, go to user tests, and carry the pager.
About HubSpot
HubSpot is on a mission to help businesses grow globally. Thousands of customers worldwide use HubSpot inbound marketing and sales software to transform the way they attract, engage, and delight customers. Through its unique approach to company culture, HubSpot has also redefined how people work and live. Our commitment to autonomy, flexibility, and transparency prompted the creation of our Culture Code, which has gone viral, amassing more than 2M views. Ensuring that our customers and employees are continually growing and learning has helped make HubSpot a Best Place to Work in the eyes of Glassdoor, Fortune, Entrepreneur, Inc. The Boston Globe, and the Boston Business Journal. Founded in Cambridge, MA in 2006, HubSpot has offices in Portsmouth, NH; Dublin, Ireland; Sydney, Australia; Singapore; Tokyo, Japan; and Berlin, Germany.
Read Full Job Description