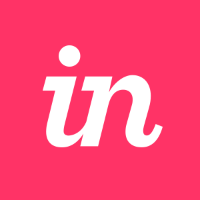 Senior Security SRE
InVision is the world's leading product design platform, powering the future of digital product design through our deep understanding of the dynamics of collaboration. We provide two million people with the power to prototype, review, refine, manage and user test web and mobile products. InVision drives the product design process at leading Fortune 100 companies, including at Disney, IBM, Walmart, Apple, Verizon and General Motors. Backed by Accel, ICONIQ Capital, FirstMark Capital, Tiger Global and others. InVision is a distributed team with over 200 employees around the world.
As a Security SRE, you will play a critical role in effectively maintaining and improving the security of our organization's systems, platform and infrastructure. You will be responsible for monitoring and managing the security in our cutting edge containerized environments using Docker, Kubernetes and CoreOS. You will also work with the security team to manage traditional system and network security tools such as web application firewalls, DDoS service, IPS and more designed to protect our customers and business against malicious external attacks. You will have the opportunity to influence and design current strategies and procedures for securing our environments. You will directly influence the application configuration, deployment process of our application and create tools to improve our processes, monitoring and application infrastructure, all in a container centric environment!
This role will report to the VP of Information Security.
Responsibilities:
Work across engineering teams to establish and enforce secure practices and procedures in the building of environments and deployment of code

Implementation, configuration and management of cutting edge container security tooling of hosts and nodes

Perform vulnerability identification and remediation including patch management for systems and networks

Management of AWS Security including best practices, security groups, user access

Management and configuration of security tooling including web application firewall, DDoS service, IPS, IDS, FIM, AV and more

Remediation of reported infrastructure or platform vulnerabilities, exploits and threats

Management of user access, roles and permissions to critical services

System hardening according to industry best practices

Cross-team work with infrastructure and platform teams
Preferred skills/tools:
Containerization / Kubernetes

CoreOS / Alpine / Ubuntu

UX Patch Management

AWS environment builds / security groups

Github

WAF, IDS, IPS, FIM, AV, VPN
Preferred Certifications:
CISSP

SSCP

CCSP

SANS Certs
Benefits:
InVision offers an incredibly unique work environment. The company employs a diverse team all over the world. In the United States we have teams including hubs in New York, San Francisco, Austin, Portland, and Boston. Each InVision team member is given the freedom and tools to do their best work from wherever they choose. Among our benefits we offer competitive health plans, 401k, a flexible vacation policy, unlimited Starbucks cards for each employee, and unlimited books related to your profession.
InVision is proud to be an equal opportunity workplace. We are committed to equal employment opportunity regardless of race, color, ancestry, religion, sex, national origin, sexual orientation, age, citizenship, marital status, disability, gender identity or Veteran status. If you have a disability or special need that requires accommodation, please let us know.
Read Full Job Description