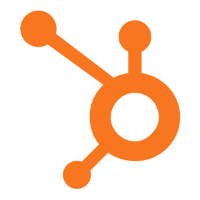 Senior Recruiter
Hi. We're HubSpot. 
HubSpot is the world's leading inbound marketing and sales platform. Over 19,000 customers in more than 90 countries use HubSpot's software, services, and support to transform the way they attract, engage, and delight customers.
A global company with offices in Cambridge, MA, Portsmouth, NH, Dublin, Ireland, Sydney, Australia, Singapore, Tokyo, and soon to be Berlin. HubSpot transforms how organizations market and sell. Through its unique approach to company culture, HubSpot has also redefined how people work and live. Our commitment to autonomy, flexibility, and transparency prompted the creation of our Culture Code, which has gone viral, amassing more than 2M views. Ensuring that our customers and employees are continually growing and learning has helped make HubSpot a Best Place to Work in the eyes of Glassdoor, Fortune, Entrepreneur, Inc. The Boston Globe, and the Boston Business Journal. 
If you are looking for a place where you'll tackle big problems alongside some of the most talented and dynamic people you've ever worked with, HubSpot might just be the place for you. Join us! #inboundjobs
The HubSpot Recruiting Team's mission is to drive our organization's global growth goals through a flawless process and a remarkable candidate experience. As a Senior Recruiter, you will be responsible for bringing on top talent across our Customer Success, Marketing, Sales, People Operations, and G&A teams.
You will be directly responsible for partnering with department leaders and hiring managers across HubSpot to understand their talent needs, develop a strategy for identifying and engaging passive talent in the external market, and managing a comprehensive, objective interview process. Critical to attracting and hiring that talent is a comprehensive recruiting playbook that thoughtfully engages our hiring managers at a trusted advisor level.
What you'll do:
Partner with hiring managers and teams to deeply understand their business objectives and corresponding hiring needs, and define recruiting strategies to address them

Develop proactive sourcing strategies to engage and nurture a pipeline of passive talent

Review resumes, cultivate referrals, and pre-screen candidates while moving interview process forward in a timely manner

Organize and facilitate interview debriefs

Drive the offer process, including approvals and negotiations

Identify closing strategies for offers and proactively provide candidates with the right information to help make their decision as easy as possible

Interface regularly with internal stakeholders and hiring teams; communicate key metrics and insights on recruiting pipeline and high level strategy

Continuously work on ways to improve the process; find innovative ways to seek out talent and maximize efficiency of our assessment process

Create and own a flawlessly positive candidate experience
What we're seeking:
5+ years of full cycle recruiting experience required, preferably at a high growth company or agency that works frequently with entrepreneurial clients

Relentless drive to find and connect with the best talent; disciplined strategy to source, engage and nurture prospective candidates

An analytical thinker who is skilled at leveraging data and market insights to tell a story and drive a recruiting strategy

Proven experience in building and managing a diverse candidate pipeline

Able to prioritize tasks/goals in a challenging, fast-paced environment

Bachelor's degree required
Read Full Job Description