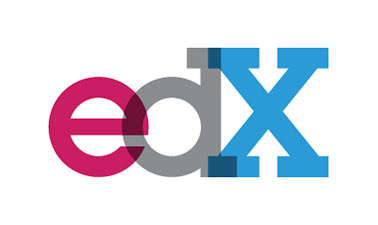 Sales Executive
The edX sales team is growing and we are looking for a self-motivated sales specialist to join the team. In this role you will identify, negotiate, and close the sale of bulk access to the edX online education platform. You will be on the sales end of a transformative process that will be changing the way corporations up-skill their workforce. If you are ready to use your proven sales skills, this is the role you've been waiting for! The ideal candidate will have a track record of success *and* a sense of mission and purpose.
Principal Duties and Responsibilities:
Actively contact prospects, both new and assigned to build a pipeline of business opportunities.

Outbound Sales-Develop and sell bulk enrollment codes in edX courses to large global prospects ranging from F2000 to governments, associations, and other bulk purchasers, that you develop and cold contact.

Inbound Sales- Close new opportunities provided to you from inbound leads and grow the accounts. Handle them quickly and efficiently to minimize aging. Active follow up and triage required.

Use Salesforce to record all activity.

Detail oriented, a good listener, and have good fact finding skills to uncover and understand prospect's learning needs at a granular level.

Deliver $1M+ per year in closed, acceptable new business .

Willing and able to travel globally as necessary when requested (20% or less).

Able to clearly promote and evangelize edX while attending key industry events and conferences to build the brand and develop new prospects

Develop reports on activities, trends and results.
Qualification and Skills:
REQUIRED:
3 to 5+ years of experience in related Sales with demonstrated ability to develop new client relationships, and closing contracts. Track record of annual sales over $500K+ preferred. Experience with LMS, ERP, middleware, content, learning and training content or platform sales a huge plus

Experience negotiating 'winning deals', ability to write and design terms for management approval. Good consensus building and communication skills, for both customer facing and internal edx audiences, to promote and 'sell' special deals on their merits.

Demonstrated success in a Sales role where you had to identify, negotiate, and contract with prospects, clients, and channel partners

Experience working with and presenting to senior level executive prospects in business, government, technology, or education. 

Knowledge of the corporate learning industry is a must, and higher ed learning industry a plus

Flexible and comfortable about directional shifts edX may implement, as new features or strategies become available. Understands we sell what we have, and can move prospects to solutions we can deliver now.

We are building a mission driven 'business'. Must be willing to put in the time to reach goals and objectives, understand the platform and the ever changing competitive landscape, and understands the 'start up 'and entrepreneurial mentality. Passionate about changing the world through access to education and the world's top courses, from the best universities and institutions globally. Sales revenue is the contribution we can make to further the mission of access to education for all.

PREFERRED:
The ideal candidate will have connections, a network of active contacts and experience in developing business partnerships for the sale of content or similar related services to corporations including:
Direct selling and quantifiable deal experience with prospects, partners, and third party promotion channels, particularly in the content/platform/media space.

Biz Dev related to the MOOC and online learning space with a track record of success
edX is an MIT start-up company that offers a highly competitive benefits plan, a pension program, free lunches , great fun as a company of dedicated like-minded professionals, and access to some of the smartest people on the planet! Are you ready to be a part of re-inventing education?!
Applicants must be able to work out of our Cambridge, MA office. Sorry, Visa sponsorship is not available.
Read Full Job Description