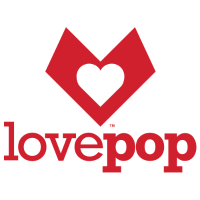 Retail Area Manager - Boston
Lovepop is looking to change how people think of giving. Through intricately designed pop up cards and frictionless buying experiences, our goal is to encourage all of us to acknowledge and surprise important people in our lives in a meaningful way more often.
We are looking for an amazing self-starter to join our Retail Team and help share the Lovepop brand with the folks of the Boston-area. The person we're looking for will be best friends with the Market Launcher and Head of Retail, oversee daily operations of all of our Boston kiosks, and grow profitable sales.
Key duties of the position will include but are not limited to:
Overseeing Lovepop's kiosks in the Boston-area at Charles MGH, Prudential Center - Back Bay, Prudential Center - Boylston St, South Station, and Faneuil Hall.
Managing inventory ordering between Lovepop's main warehouse and the Boston-area kiosks.
Actively recruiting, training, and developing retail shop crew. This means creating an awesome team of individuals who are committed to achieving our goals, despite working independently 90% of the time.
Determining new retail opportunities for brand and revenue growth in the Boston-area.
You'll do great here if you:
Have a great eye for the details: Hawkeye vision while still being able to see the big picture.
Can talk to and really understand people -- you'll be interacting directly with our customers, team mates in other departments, and building an awesome team of retail employees.
Have previous management experience. We're looking for people who can motivate others to exceed expectations AND have an awesome time while doing it.
Are flexible! Our kiosks run 7 days a week -- the first one opens at 6:45am, and the last one closes at 9:30. The ability to work days, evenings, weekends, and holidays as needed to make sure our retail operations really flow is crucial.
Love making stuff happen. Folks who are self-motivated and driven to create amazing things based off the sheer desire to do awesome things will thrive in this position.
Positive attitude. Each day will be a little bit different from the last, and we're looking for someone who can roll with the punches while laughing along the way.



This position is a combination of working in-office with the Lovepop corporate team and on the floor with our awesome retail staff. Our kiosk model isn't your traditional retail setting, and we're looking for folks with fire behind them to tackle this challenge and make magical things happen in our Boston market. If this is you, we want to talk!
Read Full Job Description