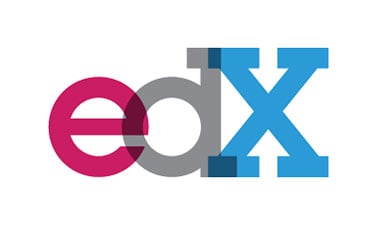 Product Manager - edX Platform & Infrastructure
EdX is searching for a Technical Product Manager to define, refine and implement product strategy for the edX Core Engineering team. In this role, you will act as the product owner for our edX platform and provide access to education for millions of learners worldwide. Core engineering is responsible for cloud infrastructure; big data analytics; internal systems and tools, like CI/CD infrastructure and platform engineering.
As product owner for Core Engineering, you will understand deeply, and champion, the unique needs of a delivery organization operating at scale.. You will identify opportunities to build cross-cutting tools and services relied upon by delivery teams. You will monitor and analyze market conditions, continually assess the technology landscape, and gather input from stakeholders to evaluate, size and prioritize opportunities to inform the product roadmap and backlog. You will manage relationships with internal and external stakeholders to ensure that the roadmap is well-understood and adopted.
CORE RESPONSIBILITIES:
Overall product strategy for the edX Core Engineering team

Influence the overall edX product strategy to ensure partners unique technical are well-served, and identify opportunities to enhance the overall edX experience

Define and deliver against the roadmap for the team's products, in partnership with multiple engineering teams as well as other internal stakeholders.

Drive prioritization of the right initiatives, identifying and solving the most important customer problems first.

Find ways to accelerate time to value with edX engineering teams.

Measure progress toward goals and achieve target outcomes.

Define the engineering backlog, technical requirements, product requirements that will achieve the desired outcomes.

Define MVP, examine tradeoffs, and manage risks.

Work with engineering teams to define the execution plans for the user stories.
QUALIFICATIONS:
5+ years of experience as a product manager at a software company.

Prior professional experience in a technical or software engineering position

Experience operating and thriving in a fast-paced, high-growth, results oriented, hands-on environment.

Experience creating user stories, acceptance criteria, and other artifacts related to Agile.

Experience partnering effectively with engineering, UX and a broad set of internal and external stakeholders.

Be data driven and iterative - has audacious hypothesis, yet invests in testing and learning along the way.

Excellent cross-group collaboration skills, including conflict resolution and negotiation skills.

Strong understanding of technical concepts, especially in web technologies.

An understanding of platform development and enterprise architecture

Experience with education technology a plus

Excellent communication skills, with ability to effectively communicate complex concepts to multiple audiences including C-level executives
PLUSSES:
Understanding of technology trends like DevSecOps and microservices

Experience with big data analytics and machine learning

PaaS concepts like authn/z, service discovery, and CI/CD

Experience in security, performance, FED infrastructure, developer productivity
Applicants must be able to work out of our Cambridge, MA office. Sorry, Visa sponsorship is not available.
Read Full Job Description