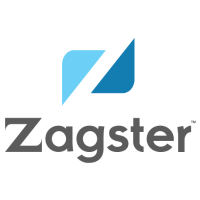 Product Manager
Zagster is the fastest-growing bike-share provider in North America. With industry-leading technology and an innovative model, our mission is to make the bike the most loved form of transportation — and we're looking for an exceptional Product Manager to help make it happen.
We've recently raised $10 million in Series B funding and operate more than 150 bike sharing programs in over 35 states, with clients such as General Motors, Princeton University, Equity Residential, and Fort Collins, Colorado. At Zagster, you will help transform the way cities work, and make tangible improvements to the sustainability, health, and quality of life for people everywhere. And because Zagster is a startup with a great culture and benefits, you'll also have fun.
This Product Manager will collaborate with our customer-facing teams (Sales, Marketing, Customer Success) to deliver product features that attract and retain sponsors for bike shares, both locally and nationally. It combines the responsibilities of a traditional software PM with an added layer of thinking on how our physical bike infrastructure can amplify opportunities for sponsorship. Perhaps most interesting, this Product Manager will explore the intersection between the digital and physical arenas, and will directly impact the viability of bike shares around the country.
Key Responsibilities:
Prioritize features for existing and new software tools

Interact with sponsors and Zagster customer-facing teams to determine requirements and solicit feedback

Write stories/specifications to be delivered by software engineers in mobile and web properties

Explore physical bike share infrastructure for branding and other sponsorship opportunities

Manage the rollout of major new systems, features, or physical product changes

Create product capabilities than can be packaged for sponsors of various sizes (national, regional, local)

Analyze effectivity of programs to determine how best to demonstrate ROI to sponsors via new reporting tools

Set the long-term vision for product capabilities that enhance sponsorship tools for customer-facing teams

Collaborate with other Product Managers and Engineering to deliver programs that have been designed and prioritized
Qualifications: 
Minimum of 4-5 years of experience in a product management (OR product marketing with experience outlining new product capabilities and requirements)

Marketing, customer success, or business development experience is a plus but not required

Ability to work collaboratively with other product managers and engineers on key technical priorities

Ability to creatively solve challenging business/technology problems

Ability to handle stressful situations and deadline pressures

Good communication skills – both verbal and written

Be a self-starter, tenacious, and results oriented
Read Full Job Description