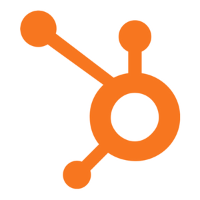 Product Analyst
We're looking for a product analyst to join the HubSpot team. You'll work with product managers, growth marketers, product leadership and other internal teams to drive better product development through collaboration, goal setting, reporting, and analytical insights. Product Analysts are aligned with specific product teams and be an integral part of empowering the teams to have the greatest possible impact for our customers. As a product analyst you will: 
Conduct on-going analysis of HubSpot's product usage data, proactively identifying new opportunities to foster improved customer experience. This includes cohort analysis, A|B testing, and correlation analysis matching customer behavior and desired results.

Produce organizational health reports on regular cadence, informing the team and broader organization of key trends and guardrails; track the team's progress against established targets.

Work closely with HubSpot's product teams to identify opportunities to increase knowledge and best practices sharing opportunities within the department.

Work closely with our business intelligence infrastructure to continually evolve the tools and data accessible for moving the product forward.

Maintain active communication with stakeholders in Support and Customer Management teams to match the voice of the customer with observed behaviors.
Top candidates for this role will: 
Have demonstrated aptitude and experience working with data sets from disparate sources to gain insights that would otherwise be difficult to observe.

Strong SQL experience

Data Manipulation Experience (Excel, R, Python)

Take a data-driven approach to problem solving

Excellent communication and collaboration skills, be an exceptional collaborator.

Have a track record of working on cross-departmental initiatives with tangible portfolio of success.

Experience working at or strong understanding of the fundamentals of a SaaS business

Strong presentation, data extraction, transformation and analysis skills

2-5 years of applicable work experience, BA/BS required
Added Bonus: Knowledge of tools like Looker, Tableau, Google Analytics, Mixpanel, Amplitude etc
Read Full Job Description