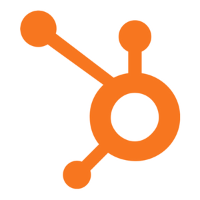 Partner Event & Community Manager
Partner Event & Community Manager
HubSpot has the best inbound marketing platform in the world. But did you know we also work closely with the planet's best marketing agencies? It's true. The agencies that make up HubSpot's Partner community are among the most innovative, most creative and most analytically savvy teams you will ever meet.
We're looking for a strong Project Manager to join the Partner Marketing team and run our event and community strategies. The person who fills this role will be tasked with building out the global partner engagement strategy and incentive programs to help our Partners go to market and grow their businesses with inbound marketing. This person will manage 2 flagship HubSpot hosted partner events, as well as our year round engagement strategy for a thriving 3000+ strong partner community.
About INBOUND
INBOUND is an event that celebrates the helpful, human side of business. This September, we will host thousands of marketing and sales professionals from almost every industry imaginable and from all corners of the globe at the Boston Convention & Exhibition Center. In 2016, we had 19,000+ attendees from all around the world and we're excited to be bigger than ever this year.
We're looking for individuals at all levels, but what matters most for us is someone who has:
A passion for impact

High potential for growth

A drive for solving big challenges and exceeding lofty goals

A team-player + positive attitude
Responsibilities will include:
Partner Events:
Devise an engaging and compelling vision for HubSpot's in-person Agency Partner event strategy.

Project manage all aspects of our two flagship Agency Partner events - Partner Day and HubSpot Partner Day @INBOUND

Execute on these events from kickoff to completion, including coordination of resources, meetings, and feedback while diligently working to ensure all projects are on track, on time, and within budget.

Collaborate and communicate with key stakeholders both internal (HubSpotters) and external (vendors) to determine requirements and hit deadlines.

Develop forward-thinking, cross-team plans that, when executed, will hit goals that may be far away.

Own the on site (day of) execution of events.

Collaborate with the broader partner marketing team to promote events and drive registration. This includes creating compelling landing pages, drafting email copy, creating segmentation lists to identify eligible invitees, and driving promotion through multiple channels.

Develop thematic event agendas, solicit content from potential speakers, review and select content best suited to achieve event goals, and manage speakers.

Continually optimise HubSpot partner events to delight attendees, drive engagement and maximize ROI and NPS for HubSpot

Measure and report on event performance through agreed event KPIs
Partner Engagement & Community
Develop and execute on a year round, multi-channel partner community strategy to increase overall engagement and drive positive NPS.
Implement a segmented approach to communicating with partners to increase engagement and drive action amongst the community

Consistently communicate the partner program brand voice through email, social, forums, and in app experiences

Own the communication strategy for the Partner resource center, and utilize this as a key channel of communication

Collaborate cross functionally with other teams within HubSpot to implement programs that drive value for partners and HubSpot through community engagement
The ideal candidate will:
Have strong project management skills and ability to prioritize tasks

Be a high performance team player who can work cross functionally

Have 3-5 years channel marketing or marketing project management experience

Be agile and experimental, bringing new ideas to the team

Display a creative flare and ability to bring a remarkable event experience to life

Connect people through online and in person experiences and programs

Be a self starter who is comfortable excelling in a fast-paced environment

Deliver with a global mindset, regardless of location or language

Be a charismatic leader with a knack for relationship building, and ability to work cross-functionally across with internal teams, and with external vendors

Execute with keen attention to detail and accuracy

Have experience with HubSpot, inbound marketing and sales
Read Full Job Description