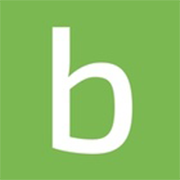 Paid Summer Intern - Customer Support
Company Overview
Are you a bright, energetic, passionate person looking to join a world-class consumer tech startup? Then please consider Blink. We are a 40+ person team based in Andover, MA, about 20 miles north of Boston. We are developing battery powered video enabled home security and monitoring products at the dawn of the Internet of Things. We do things fast (raised over $1M on Kickstarter in under 6 weeks), we do things in house (from ASIC design to DevOps to digital marketing to customer care), and we do things well (over 5000 5-star reviews). 
Job Summary
Blink wants technically savvy interns to help us in providing top-notch customer support using emails and phone calls to support our customers. This role pays $15 an hour, 40 hours per week, for four weeks starting the beginning of July.
You will have one week of training before helping support a large volume of new customers in July and August. You will enjoy free lunch with the whole company every Tuesday and Thursday and depending on your performance, there is an opportunity to be hired full-time as we work towards doubling our growth by the end of 2017.
Responsibilities and Duties
Serve as initial contact for customer service and answer basic questions about our consumer electronics products. Route and escalate cases to other members of the team for complex issues. Schedule customer calls with senior tech support staff to resolve customer issues.
Qualifications and Skills
1. You love all things technical and are the go-to person in your group of friends to figure out new gadgets.
2. Before you interview with us you already know, love, and can explain Blink products.
3. You enjoy helping people to quickly enjoy the benefits of technology, you use fault tree analysis tools, and communicate with customers in a professional manner using phone, e-mail, and chat.
4. You show up to work in a collaborative team environment on time with a cheerful disposition.
5. You must be able to process and successfully resolve 30 calls minimum per 8 hour shift, and be as supportive on the last call of the day as the first call.
Benefits and Perks
Free lunch every Tuesday and Thursday

Free parking

Chance to work in a thrilling start-up 
Read Full Job Description