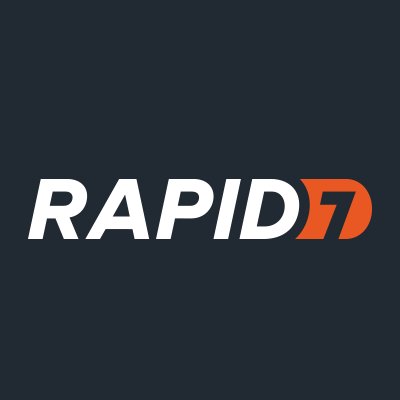 Manager, Talent Acquisition Programs and Operations
As a market leader in the hyper growth world of cybersecurity, Talent Acquisition is a core driver of Rapid7's success. We have a world-class People Strategy team working together to help drive our ambitions and scale to the next level. We are looking for someone to generate demand driving "inbound" talent acquisition initiatives and improvements across our function and company. Do you love to continuously improve? Are you curious about how things work? Do you love talent acquisition and want to push the envelope to seek a better way every day? Do you seek the freedom to create with the efficiency to scale? If so, this role could be you.
Responsibilities:
STRATEGY
Partner extensively with VP of Talent Strategy and Rapid7 Employees & Leaders to design and develop strategic Go To Market programs and initiatives such as Campus Recruiting, Employee Referral Program, Diversity & Inclusion, and the Candidate & Employee Experience.
Define & re-engineer Talent Acquisition workflow & processes as part of creating a world class talent acquisition "machine"
Configure Talent Acquisition tools and technologies for optimal success, partner extensively with other key stake holders that touch the employee lifecycle.
Create & manage Rapid7's Talent Acquisition Digital Strategy & Content Delivery, driving "inbound" hiring thru Career Sites, Social Media, Digital Advertising and other platforms.
Continuously innovate and gather input to relentlessly look for ways to improve the function and company. 
OPERATIONS & PROJECT MANAGEMENT
Drives defined plans and actions in support of global Talent Strategy.
Conduct and document working sessions with teams and stakeholders to develop or improve programs and processes
Responsible for monitoring active projects and ensuring they remain on track to achieving the desired measurable business outcomes
Partner with People Strategy leadership to develop and update strategic planning templates, processes, priorities, capabilities, measures of success, etc. 
Identify integrations and establish contacts across the organization to align efforts and plan implementation
Assist with escalated issues on priorities, goals, strategies, resources and key initiatives
Prepare standardized and custom presentations, templates, and summaries for various audiences
Function as Applicant Tracking (Greenhouse) and other TA platforms (Linkedin, Glassdoor, etc.) point of contact and super user.
COMMUNICATIONS AND CHANGE MANAGEMENT
Partner with team to develop and implement communication strategies, messages, and cascading mechanisms to ensure awareness and adoption of talent acquisition vehicles and programs.
Help foster a talent focused culture, develop communications strategies to drive three-way dialogue between talent acquisition, employees, and candidates
Provide leadership in defining the integrated change management strategy as part of talent acquisition (example: Workflow changes, Go To Market changes, etc.)
Construct and implement actionable and targeted change management plans – including stakeholder analysis, communications planning, organizational readiness, and training plans
SKILLS & QUALIFICATIONS
8-10 years Talent Acquisition and/or People Strategy experience
Previous experience in an HR/Recruiting operation, change management, or program management role.
Previous experience working with HR technologies, (Greenhouse ATS strongly preferred)
Strong ability to partner effectively and work effectively in a cross functional leadership capacity
Superior verbal and written communications skills
Passion for technology and general curiosity of how things work
Social Media & Digital Content savvy 
Comfortable with giving presentations and using PowerPoint and/or other design and presentation tools
Read Full Job Description