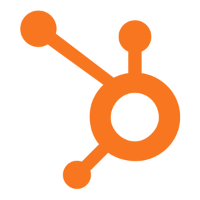 Manager, Implementation Specialists (Sales Product)
Hi. We're HubSpot.
HubSpot is the world's leading inbound marketing and sales platform. Over 31,000 customers in more than 90 countries use HubSpot's software, services, and support to transform the way they attract, engage, and delight customers.
HubSpot is looking for a Manager to lead a team of Implementation Specialists for all freemium products.
Mission:
Build and manage a high-performing team that helps every customer grow with the HubSpot suite of tools (from free to paid).
Challenges:
In this role, it's critical that you're able to communicate effectively across multiple departments, be a strong coach for your team members, shift gears at a moment's notice, and be relentless in your pursuit of making things better for customers.
You will make sure that we're providing the right level of customer service to drive the maximum adoption of the tools and the desired outcomes for the customer.
Responsibilities:
Create a motivating environment and coach, train and develop a team of Implementation Specialists

Recruit and build a team that wins and hits key performance metrics such as product usage and retention

Prioritize where we invest resources and efforts with customers during the onboarding phase

Identify customer needs, get creative and collaborate with internal teams to make the customer experience better and better

Exude passion for servicing customers and helping people be the best they can be

Demonstrate good judgment, decision-making and analytical skills

Use and understand the HubSpot suite of tools

Be gritty and be uncomfortable with mediocrity and overcomplexity

Be process-oriented but with enough flexibility to know when a process needs to evolve

Use and understand the HubSpot suite of tools
Qualifications:
2+ years of people management experience, a must

Experience in SaaS organization, preferably a freemium SaaS organization

Experience managing a services team that handles a high volume of customers

About HubSpot:
HubSpot is on a mission to help businesses grow globally. Thousands of customers worldwide use HubSpot inbound marketing and sales software to transform the way they attract, engage, and delight customers. Through its unique approach to company culture, HubSpot has also redefined how people work and live. Our commitment to autonomy, flexibility, and transparency prompted the creation of our Culture Code, which has gone viral, amassing more than 2M views. Ensuring that our customers and employees are continually growing and learning has helped make HubSpot a Best Place to Work in the eyes of Glassdoor, Fortune, Entrepreneur, Inc. The Boston Globe, and the Boston Business Journal. Founded in Cambridge, MA in 2006, HubSpot has offices in Portsmouth, NH; Dublin, Ireland; Sydney, Australia; Singapore; Tokyo, Japan; and coming soon to Berlin, Germany.
Read Full Job Description