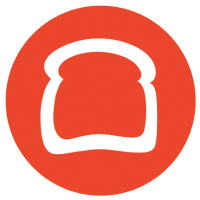 Legal Intern
Come make history as the first Legal intern for the fastest growing restaurant technologies and one of the coolest companies to work for in Boston.
As Toast's first Legal Intern, you'll be an important part of the Toast Legal Team. You'll get to work with people across the company in a wide variety of matters including; contract and commercial transactions, human resources and general corporate work. Our goal will be to provide you with real-world, in-house experience in the legal department of a rapidly growing company.
You will be based out of our Corporate Headquarters in the Fenway neighborhood of Boston, MA.
QUALIFICATIONS
Currently completing 2nd or 3rd year of a JD degree at an ABA accredited university
Strong interpersonal skills and proven ability to consistently bring enthusiasm
Ability to work cross-functionally and collaboratively with a diverse workforce 
Self-motivated, hard-working and interested in making a difference 
Excellent communication skills both written and verbal
Highly organized and detail-oriented
Prior experience in software-related industry is a plus (but not required)
Willingness to test the status quo
No ego
Interested candidates should submit a writing sample and First Year transcript.
Read Full Job Description