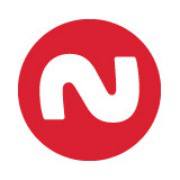 Key Account Manager
Are you searching for a career move - one that provides a rare opportunity to play a major role in sustaining the dramatic growth of a 150 person software company?
Newsweaver is well progressed towards our ambition of becoming the global leader in the field of software solutions for Internal Communications. We are a fast-paced company with an entrepreneurial and dynamic culture focused on the power of people, both within Newsweaver and within our customer base. Newsweaver offers a dynamic environment with driven, fun and flexible individuals, who thrive on challenges and responsibility.
The Opportunity:
As a member of an integrated land and expand team, you will help start and build a major/key accounts business in the US, deepening relationships with current customers like Aetna, LinkedIn, McDonald's, Mayo Clinic, Pfizer, and Walgreens. As Key Account Manager, you will be responsible for creating and enhancing executive and VP level relationships within your Fortune 1000 customer portfolio.
Working integrally with both the business acquisition and customer success management functions at Newsweaver, you will help move our customer relationships to a higher strategic level and be an influential leader shaping this transition. Reporting to the Director of US Sales, your compensation will be based on achievement of a revenue targets for all Newsweaver products and services.
What you will be doing:
Strategic Account Planning
Strategically managing and networking a select portfolio of key accounts to maintain and expand lines of existing revenue, creating upsell & cross-sell opportunities

Researching the client environment in order to understand the issues and opportunities for Newsweaver solutions

Building relationships with the key players, determining sales strategy, and pursuing, with messaging tailored, for each stakeholder

Developing deep understanding of the internal relationships, the buying behaviours and influences within the client account, in order to determine the appropriate sales approach for each level within organisation

Developing compelling Value Propositions that resonate with our clients and can deliver high business value
Managing the Sales Process
Managing sales activities by ensuring sales related activities gain client commitment, build momentum and accelerate sales cycles

Uncovering sales opportunities within Key Accounts' overall Organization, managing the full-lifecycle sale and skillfully leveraging internal resources through the process

Working through the sales process with key players to minimise issues in the close of an order and ensuring Newsweaver and client objectives are met in the agreed timeframe

Effectively advising and influencing clients through consultative selling techniques and relevant marketing campaigns
Leadership
Building credibility as the main point of contact for all account issues

Establishing strong relationships with the business development and customer success management teams to deliver a cohesive, powerful customer experience throughout the customer lifecycle

Influencing, coaching, motivating and informing others, promoting teamwork

Demonstrate thought leadership with our clients through knowledge of their specific industry and how Newsweaver delivers value for similar sized/industry clients

Communicate with and escalate to Newsweaver leadership on key topics concerning the opportunities and threats within the a portfolio
Planning, Forecasting and Reporting
Ensure that forecasting is accurate with regards to the value, probability and timing of deal closures.

Utilise a structured approach for identifying and measuring the quality of potential new streams of business.
Basic Requirements:
Minimum 5 Years Experience within the SaaS industry

Ability to present effectively at senior exec level in Fortune 500

Understanding of how to gather and document C level requirements

Exceptional communication, collaboration and interpersonal skills

Education to Bachelor's Degree/Master's degree

Willingness to travel as needed within the US
Typical sales experience will involve selling to multiple departments, multiple levels within large enterprise over a sustained period measured in years not months. Proven client relationship skills, and experience working with clients at Executive/Director level, on a regular basis. Excellent presentation, communication and interpersonal skills must be demonstrated throughout the selection process for this role.
What's on offer?
A competitive financial package with uncapped upside
Strong benefit package
A strong commitment to professional development and career growth which includes:
Weekly Tech Talks, the Development team present research on interesting subjects

Professional development and training - Education Assistance Program, professional training as required

Ongoing personal development: Monthly softskills training opportunities
Who we are:
Named a Great Place To Work in 2015, 2016 and 2017, we are fast growing, leading vendor of sophisticated communication software designed specifically for the needs of internal communicators at large enterprises across the globe. Started in Ireland, our US operation is centered Waltham, just outside Boston, MA. We are trusted by over 400 blue-chip and FTSE 100 organizations throughout the world, helping them inform, engage and inspire their employees. Customers include the likes of Aetna, Bank of New York, Kohls, LinkedIn, General Mills, Mayo Clinic, and Walgreens. This is an opportunity to contribute to our culture and join a company that's on the move. We live the Newsweaver company values each day and they are key to everything we do:
"High Standards As Standard" ; "Together We're Better"
"Adapt To Succeed" ; "Honesty Throughout"; "Be The Example"
"Don't Just Work… Learn".
Newsweaver is an equal opportunities employer.
Read Full Job Description