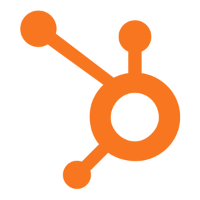 HRIS Analyst - Workday
HubSpot's Business Enablement team is responsible for building and supporting the systems used to run and grow our dynamic business. We focus on high-impact, large, cross-functional projects that improve our most important metrics or fundamentally change the way we operate. In this role you will collaborate with system owners, product managers, engineers, users and business leaders to continuously improve our business processes and the systems that underpin them.
You will join a small team chartered with enabling our employee lifecycle systems to be as intuitive, delightful, automated, and resilient as our users expect them to be. By "employee lifecycle systems," we're referring to the tools used to run our people operations (recruiting, onboarding, performance management, etc) as well as the tools that help HubSpot employees do their best work.
A few of the key third party employee lifecycle tools we use today include Greenhouse (recruiting applicant tracking system), Workday (human resources information system), and Looker (business intelligence platform). While we use the best third party tools on the market, we are inclined to build our own apps when we know we can do it better.
Here's what you'll be doing in this role:
Become an authority on all things people operations and specifically Workday

Plan, coordinate, and communicate to deliver impactful cross-team projects

Analyze problems to find the best available solution

Translate business requirements into system designs

Configure, test, and implement customized solutions on our third party applications

Spec, build, and monitor system integrations

Evaluate potential new vendors

Relentlessly focus on quality - quality of data, performance, user experience, etc

Obsess over data and data models

Operate under pressure- it comes with the territory when you're in the middle of every major strategic initiative we have

Be an extraordinary collaborator
If you like solving hard problems, become energized in dynamic situations, and want to work with remarkable peers - please apply and come help us make HubSpot the place where our fellow employees can do their best work.
About HubSpot
HubSpot is on a mission to help businesses grow globally. Thousands of customers worldwide use HubSpot inbound marketing and sales software to transform the way they attract, engage, and delight customers. Through its unique approach to company culture, HubSpot has also redefined how people work and live. Our commitment to autonomy, flexibility, and transparency prompted the creation of our Culture Code, which has gone viral, amassing more than 2M views. Ensuring that our customers and employees are continually growing and learning has helped make HubSpot a Best Place to Work in the eyes of Glassdoor, Fortune, Entrepreneur, Inc. The Boston Globe, and the Boston Business Journal. Founded in Cambridge, MA in 2006, HubSpot has offices in Portsmouth, NH; Dublin, Ireland; Sydney, Australia; Singapore; Tokyo, Japan; and coming soon to Berlin, Germany.
 
Read Full Job Description