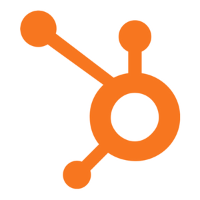 Growth Marketing Manager, Partner Program
Growth Marketing Manager, Partner Program 
This is an exciting opportunity within HubSpot's Partner Ecosystem. The person who fills this role will drive demand for HubSpot's Marketing Agency and Sales Consultant Partner Programs in North America. They will be responsible for full-funnel metrics including generation and activation of free product users, generating new domains, qualified leads, opportunities, and ultimately, net new business. This role will also work closely with HubSpot's product team to bring our free products to market, specifically for agencies and consultants. You'll use your creative genius and analytical abilities to drive demand for HubSpot's partner programs.
What matters most to us, is someone who has:
High potential for growth

A drive for solving big challenges and exceeding lofty goals

A team-player with positive attitude
We are looking for a strong leader who can implement change, bring new ideas to the table, and establish rapport quickly within our sales organization.
The ideal candidate has experience in freemium marketing and understands how to activate and convert free product users into qualified leads for their sales team. This role requires a blend of product marketing, user acquisition and content campaign coordination skills.
This person will be responsible for demand in North America, but will coordinate with their global counterparts in Latin America, Europe and Asia.
The ideal candidate:
Has experience managing a freemium product funnel
Understands how to execute product launches and create product positioning
Is agile and experimental, bringing new ideas to the team and moving at a fast pace
Possesses strong project management skills: experience coordinating cross-functionally across teams and meeting tight deadlines
Has a love for data, and more importantly, applying learnings from successes and failures. For the pivot-table obsessed, you'll fit right in.
Works closely with Sales to ensure alignment of goals and results
Has 3+ years marketing experience
A plus, but not required: HubSpot knowledge, knowledge of agency or consultant persona
About HubSpot
HubSpot is on a mission to help businesses grow globally. Thousands of customers worldwide use HubSpot inbound marketing and sales software to transform the way they attract, engage, and delight customers. Through its unique approach to company culture, HubSpot has also redefined how people work and live. Our commitment to autonomy, flexibility, and transparency prompted the creation of our Culture Code, which has gone viral, amassing more than 3M views. Ensuring that our customers and employees are continually growing and learning has helped make HubSpot a Best Place to Work in the eyes of Glassdoor, Fortune, Entrepreneur, Inc. The Boston Globe, and the Boston Business Journal. Founded in Cambridge, MA in 2006, HubSpot has offices in Portsmouth, NH; Dublin, Ireland; Sydney, Australia; Singapore; Tokyo, Japan; and coming soon to Berlin, Germany.
Read Full Job Description