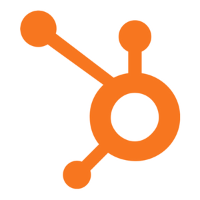 Global Sales Operations Analyst
HubSpot is the world's leading inbound marketing and sales platform. Over 19,000 customers in more than 90 countries use HubSpot's software, services, and support to transform the way they attract, engage, and delight customers.
A global company with offices in Cambridge, MA, Portsmouth, NH, Dublin, Ireland, Sydney, Australia, Singapore, and Tokyo, HubSpot transforms how organizations market and sell. Through its unique approach to company culture, HubSpot has also redefined how people work and live. Our commitment to autonomy, flexibility, and transparency prompted the creation of our Culture Code, which has gone viral, amassing more than 2M views. Ensuring that our customers and employees are continually growing and learning has helped make HubSpot a Best Place to Work in the eyes of Glassdoor, Fortune, Entrepreneur, Inc. The Boston Globe, and the Boston Business Journal. 

If you are looking for a place where you'll tackle big problems alongside some of the most talented and dynamic people you've ever worked with, HubSpot might just be the place for you. Join us! #inboundjobs
HubSpot's Sales Ops team is expanding and looking for candidates who are interested in changing the way companies do business from the inside out. HubSpot is looking for a Dublin based Sales Operations Analyst who will work directly with sales leaders to define the go-to-market strategy and help grow a world class Sales organization. You will report directly to the EMEA Sales Strategy & Ops Manager and will define strategic choices, plans, and programs to accelerate Sales growth and improve sales rep productivity. The focus of this work will be designing and executing strategic sales initiatives as well as providing operational and analytical support for high growth sales segments.
Responsibilities include:
Building reports to monitor sales and marketing performance metrics.

Leveraging BI software (Looker) to run analyses on our marketing and sales data.

Fluency in our Salesforce system and data flow.

Serving as an authority on data stored in multiple systems (HubSpot, Salesforce and Looker) and data analysis techniques.

Supporting the business requirements analyzing data and interpreting results to drive decisions.
Requirements include:
4+ years of relevant experienc

Fluency in SQL required

In depth knowledge of Looker required

Knowledge of Salesforce

Experience with complex data analysis techniques

Someone who is comfortable defining marketing metrics and will focus analyses on producing *actionable* insights.

Someone who will bring fresh ideas on how we can improve our existing systems and better support the Marketing team.
Read Full Job Description