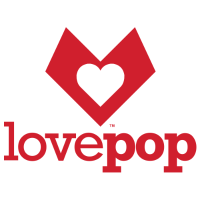 Full lifecycle recruiter
We're looking for an experienced full lifecycle recruiter to join Lovepop and build a talented, passionate, and long-term-minded team dedicated to bringing Lovepop to the world. You will immediately own every aspect of our recruiting efforts from working with business line owners to define roles, job descriptions, and scorecards to lead generation, pipeline management, initial screening, coordinating interviews, hiring decisions, and offers. You will report to our head of people and work with our head of people to develop robust onboarding and offboarding programs as well as develop marketing efforts, homework assignments, and evaluation criteria that match our brand and philosophy.
Our vision is to bring people into the Lovepop team who are hungry, creative problem-solvers that have a burning desire to learn. And, most importantly, are passionate about what we do at Lovepop and the specific role they have to play in bringing Lovepop to the world. 
You'll be great if you:
Really love recruiting and have done a lot of it already
Are a tenacious sourcer who enjoys finding the hard-to-find top talent in both technical and non-technical roles
A proven track record of directly sourcing amazing candidates, finding creative and unique avenues for recruitment advertising, and nurturing passive and active funnels of candidates
Can independently figure out how to do stuff and then do it yourself
Believe in what Lovepop stands for and want to tell everyone you know about it
Are looking for a challenge
Have a sales mindset and keep on going no matter what
Know what it takes to grow an awesome team
Are the most organized person you know
You'll need to meet an aggressive 2017 hiring plan, including:
Several architectural designers
Several senior full-stack engineers
Several customer happiness associates
Several senior product managers
Data analyst
Data function owner
Operations admin
At Lovepop, we believe that relationships are the most important things in our lives and people respond to things that are unexpected and personal. We build stronger relationships through products that let truly let you connect with people you care for. If you want to chat about this role or learn more about our mission or team, reach out to [email protected] for more info.
Read Full Job Description