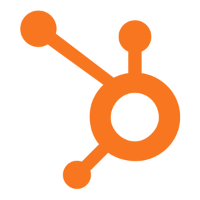 Director of Global Partner Program Management
HubSpot's Partner Program was founded in 2010. Our Agency Partners have been a key factor in HubSpot's growth, and are our extended family. They champion us to clients, provide us invaluable feedback, and are global ambassadors of the inbound movement. In return, we try to go above and beyond to provide value to them. In addition to our Agency Partner Program, we have recently added several other partner programs, including our Sales Partner Program and our Connect Partner Program. Together, these programs make up a robust and growing partner ecosystem that is crucial to HubSpot's future.
HubSpot's Director of Global Partner Program Management will work closely with our marketing team, partner strategy and operations team, and sales enablement team to drive strategy and operations functions across the ecosystem. This leader should not only be passionate about marketing, operations, and sales but also about the unique aspects of channel marketing. Our ideal candidate brings energy, experience, and empathy to the team, and has the ability to both set vision and tactically execute on a plan.
Responsibilities:
Ensure alignment of partner program initiatives across all regions.

Represent the voice of the partner internally and advocate for solutions that are win-win for HubSpot and our partner base.

Work closely with program and company leadership across departments to develop strategy and operations objectives.

Develop impactful strategies for our three main partner programs: Marketing Agency Partner Program, Sales Partner Program, Connect Partner Program.

Develop cross-program strategies that strengthen and create value across programs.

Work closely with sales leadership to deliver on partner acquisition, and partner reselling revenue targets.

Work closely with the business development and product teams to deliver on a cohesive integration partner strategy.

Build out program infrastructure that scales as our use base and product line grows
Requirements:
Ability to motivate a diverse global team through vision.

7-10 years of experience in driving high performance teams to meet deliverable timelines

Understanding of channel sales and various partner segment fundamentals is a requirement

Must be a motivated, self starter with experience meeting global needs

Proven track record of driving customer success and exceeding business goals

Loves seeing solutions come to life and mentoring others throughout the innovation process

Extensive experience at driving change efforts in complex and global organizations 

Quick learner who can work can work independently as well as in a cross-functional teams

Ability to adapt easily to evolving business environments and bring organization to fluid situations

Ability to manage multiple priorities in a fast paced environment

Strong people skills and ability to engage and all levels of the organization 

Willingness to "roll up sleeves" and work at all levels of the organization 

Excellent communication skills and with executive presence to quickly gain credibility and trust

Experience in SaaS and/or high-growth technology startup is preferred, but not essential

Experience in emerging and scaling partner programs is preferred, but not essential

Experience building relationships with customers
Required Education:
B.A. or B.S. degree (An M.B.A. is a plus)
HubSpot is the world's leading inbound marketing and sales platform. Over 30,000 customers in more than 90 countries use HubSpot's software, services, and support to transform the way they attract, engage, close, and delight customers.
A global company with offices in Cambridge, MA, Portsmouth, NH, Dublin, Ireland, Sydney, Australia, Singapore, Tokyo, and soon-to-be Berlin, HubSpot transforms how organizations market and sell. Through its unique approach to company culture, HubSpot has also redefined how people work and live. Our commitment to autonomy, flexibility, and transparency prompted the creation of our Culture Code, which has gone viral, amassing more than 3 million views. Ensuring that our customers and employees are continually growing and learning has helped make HubSpot a Best Place to Work in the eyes of Glassdoor, Fortune, Entrepreneur, Inc., The Boston Globe, and the Boston Business Journal.
If you are looking for a place where you'll tackle big problems alongside some of the most talented and dynamic people you've ever worked with, HubSpot might just be the place for you. Join us! #inboundjobs
Read Full Job Description