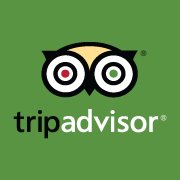 Data Scientist, Ad Solutions
SmarterTravel, a TripAdvisor Company, offers travelers a portfolio of travel sites to help them find the right trip at the right price. We are a team of passionate professionals who push and drive and innovate like a start-up, but we also have a track record of success and we benefit from being a part of a large, public company.
We are looking for an exceptional data-driven individual to join our Ad Solutions team. The successful candidate will be responsible for building a deep understanding of our global advertising network, optimizing existing monetization strategies and identifying new revenue growth opportunities. Located in our Boston office, this role will be focused on developing and testing algorithms to improve our auction and grow our revenue. This role requires very strong emphasis on data analysis and advanced analytics of terabyte-scale datasets.
 
Key areas of responsibility:
Design and prototype machine learning systems capable of interacting with real-time data

Work with software engineers to implement predictive modeling capabilities into existing production applications and services

Evaluate model performance and communicate findings to business stakeholders

Partner with Product Management and Engineering to develop new products and drive our long-term vision

Design and implement auction algorithms based upon analysis of CPC auction performance, and provide guidance to Product and Ad Operations teams

Support key revenue impacting decisions and improve traffic monetization, by developing analytical models on terabytes of data
Qualifications:
3+ years of experience in a data scientist role

Masters/Ph.D. in a quantitative field.

A results-oriented person who thrives on data and measurements.

Strong, pragmatic problem solving and analytical skills

Comfortable with multi-tasking in a very fast-paced work environment.

Strong communicator who can effectively explain technical concepts to non-technical stakeholders

Knowledge and understanding of the practical data modeling pipeline, including data parsing, cleaning, hashing, and feature elimination.

Strong experience with large, complex data systems using SQL

Experience with 'Big Data' technology (Hadoop, Hive, Spark etc)

Proficiency with statistical programming environment (R, python etc).

Professional experience with modern machine learning methods such as Random Forests, Gradient Tree Boosting, Support Vector Machines, and Neural Networks

Understanding of model evaluation techniques such as confusion matrices and ROC curves

Knowledge of basic statistical concepts, such as experimental design, ANOVA, etc.

Experience in econometric forecasting techniques is a plus, e.g., exponential smoothing, ARIMA, ARCH/GARCH.

Knowledge of numerical optimization is a plus.

Familiar with data visualization concepts, and ability to use relevant tools (ggplot, d3.js, Power BI, Tableau, etc.) is a plus.

Experiences with online auctions, A/B testing, digital advertising, or marketing analytics is a plus.
At SmarterTravel, we have built an open & collaborative environment and we hire the people we want to work with (not just the ones with the right qualifications), but who also think different to us and challenge the status quo. We empower people, giving the support and autonomy needed to succeed. We embrace data to make decisions and overcome obstacles. We choose speed over perfection, but not at the expense of quality. We do what we do well, but we're always looking to make it better. Let us know if you'd like to help.
SmarterTravel is an equal opportunity employer and evaluates applicants regardless of an individual's age, race, color, gender, religion, national origin, sexual orientation, disability, veteran status, or musical preferences. We think a diverse team builds a better product.
*** This employer participates in E-Verify. The employer will provide the Social Security Administration (SSA) and, if necessary, the Department of Homeland Security (DHS) with information from each new employee's I-9 to confirm work authorization. ***
*LI-TW1
Read Full Job Description